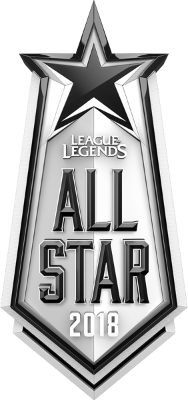 ---

---
Format

A pool of 70 All-Stars including:
- 2 pros from each competitive region, as voted by fans
- 2-3 League Partners (streamers, prominent LoL community members, etc.) from each region, selected from the League Partner Program
4 pro player "All-Star Invitees", chosen by Riot Games after the conclusion of the fan vote
All-Star 1v1 Tournament
- All 32 pro players will participate in the All-Star 1v1 tournament.
Charity 2v2 Tournament
- Pros and League Partners pair up and compete in 2v2 matches on the Howling Abyss.
- Teams will play for a charitable donation in their name to a cause of their choosing.
Regional Rivalry Show Matches
- Teams comprised of both Pros and League Partners.
- Matchups will include NA vs EU, China vs Korea, and more.
- East vs West Showdown
- Teams of Eastern and Western pros to compete in a set of three games.
- Players rotating out after each game in the set.
Mixed-Team Alternate Game Modes
- Throughout each day, mixed-teams will participate in alternate game modes.
For more information, check out the All-Stars Liquipedia page!
---
All-Star 2018 Times
Friday, Dec 07 12:00am GMT (GMT+00:00)
Saturday, Dec 08 12:00am GMT (GMT+00:00)
Sunday, Dec 09 12:00am GMT (GMT+00:00)