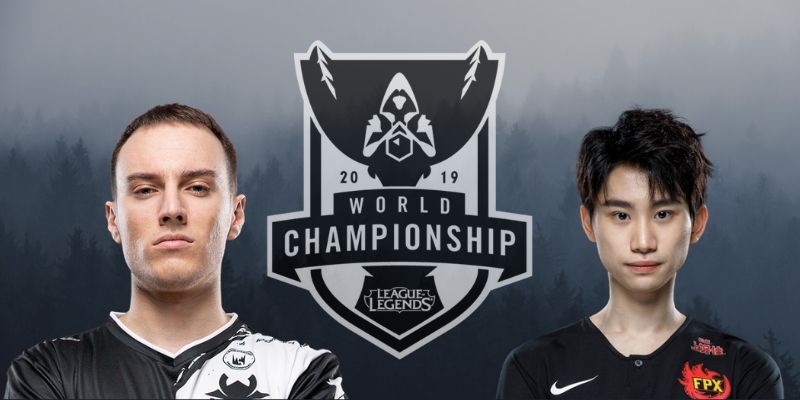 Looking at the two teams that have climbed up to the Worlds Final Stage, I can't seem to shake the feeling that neither of these teams truly expected to make it to this point. It's a final matchup that everybody could see happening, but nobody could believe would happen. It's not that they weren't both labelled possible winners coming into the event. After all, FunPlus Pheonix were dominant in their LPL Summer Title run, and G2 were chasing a grand slam after winnig both splits of the LEC and the Mid-Season Invitational.

And yet the narrative that seemed to trail Worlds was more about how neither of these teams could do it. G2 had to go through all three Korean teams to make it to this point, and at every point they had naysayers. FPX had the Chinese first seed curse swaying above their heads as they seemed shaken by their first big international tournament, especially in the group stage.

Jankos may have said it best in the dying moments of their semifinal match against SKT when he yelled, "We can win Worlds!" It wasn't a confident proclamation, more a mix of disbelief and resolution. Both these teams aimed to win Worlds but only now can they see their goal clearly there for the taking.


FPX


DoinB's Dark Technologies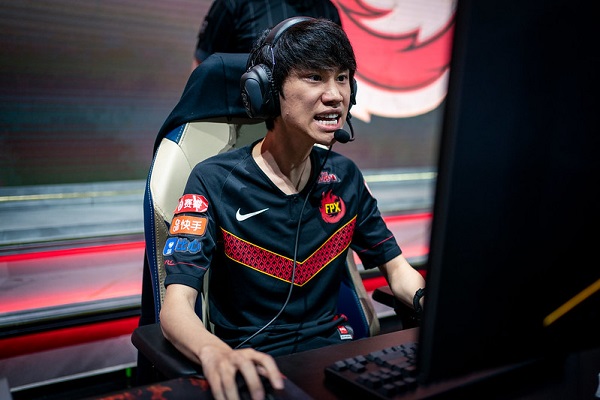 It seems apt to start this Worlds Final conversation with Doinb. His redemption arc has been a wild, frenzy of a ride (you can read all about it in our two-part Doinb feature, here and here). And what makes it even more special is that he had to go through Rookie to make it here. Rookie and Doinb both share a special relationship in some ways. They're both Korean players who developed in the LPL to become world-beaters. Rookie had the prestige of an LCK title, but until his time on Invictus Gaming, he wasn't really contending for the best in the world.

Meanwhile, Doinb had to work his way through the depths of hell. He developed a playstyle so uniquely his own that it would be coined 'dark technologies' by Smeb. Some may fail to recognise the genius in Doinb — and to be fair, it is of a mad variety — but those who do see a player who cares the most about winning. Individual accolades pale in comparison to his thirst for victory. From his undying screams of courage piloting Kled to his destructive subterranean forces on Nautilus, there is no player like Doinb. There never will be another like him.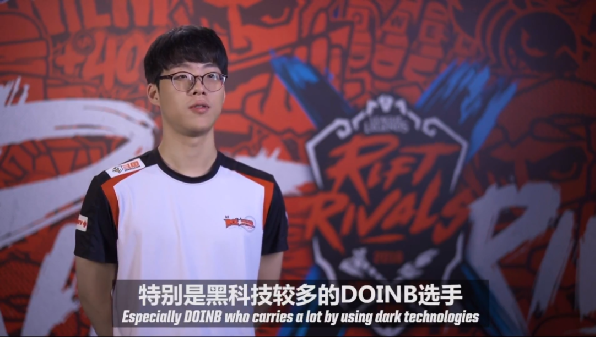 He seemed so unorthodox, so off the cuff – more of a cheap trick than a death-defying magic show. But for every naysayer, there was a believer in the magic; and as long as the light remained lit, Doinb strived for excellence.

So here he is on the international stage. He's dancing to the beat of his own drum (no, he really is dancing), and the naysayers have fallen silent.


G2


Uma Jan - Anything and everything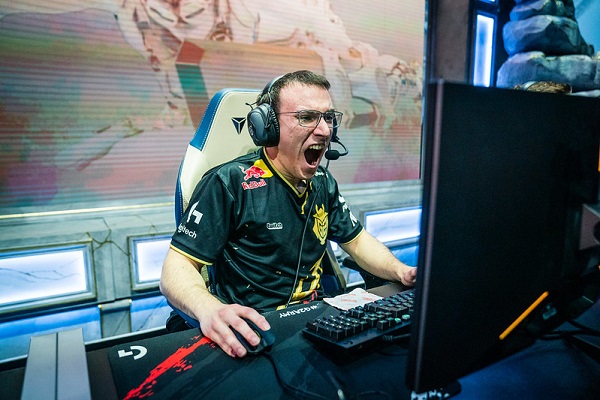 "I don't even know what that means
No one knows what it means, but it's provocative
No, it's not, it's gross-
It gets the people going!"

Let's rewind time to when we first heard whispers of Perkz role swapping down to the bot lane. Like many, I was perplexed. Perkz was one of the best mid laners in Europe, and it seemed like such a risk to role swap at what would be the peak years of his career. Of course, now we can proclaim that it was foolish to ever doubt the genius of Uma Jan. Once a laughing stock of Europe during the infamous vacation era of G2 Esports, he's become the shining beacon of hope for Europe. He's still got the same goofy nature, but a steely-eyed determination backs it.

Only one team has ever won an MSI trophy and backed that up with a World Championship. Ironically, that team was G2's semifinal opponent, SK Telecom T1. In their semifinal, G2 took on not only the already formidable current SK Telecom T1 roster, but they also took on the SK Telecom history. Perhaps without that MSI victory against SK Telecom, G2 wouldn't have been so bold in taking them on. But that SKT aura that had daunted so many other teams seemed to have faded in the face of the ever-smiling Perkz and his team.

That first gamble at the start of the season meant Perkz was no longer afraid of anything or anyone. He silenced all the critics. The critics that said he could not become a good enough AD Carry in just one split. The critics that said he could never become a World Class AD Carry. The critics that said he should have stuck to his mid lane role. The critics that said that he could not be the leader that would shoulder all the responsibility of turning G2 Esports into world-beaters. Many Western players declare their goal is to win Worlds, and most of them just feel like empty words. This year, Perkz didn't just declare his intention to win Worlds; he did everything in his power to make it happen.

I'll be honest, I'm a massive SKT fan. My heart (pumping at 144BPM according to my Fitbit in that final team fight) was crushed in that loss to G2 Esports. But as that ever-so smug smile of Perkz flashed across my screen, I couldn't help but smile with him as I ripped off my SKT jumper in sorrow.

"That f**king Perkz boomed me. He's so good."


WC


Trust is the Word of the Day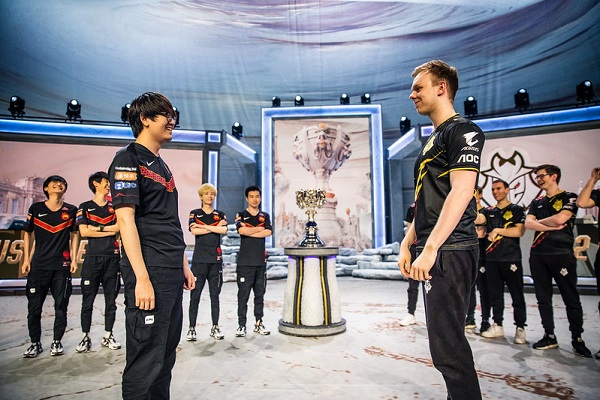 It's the second consecutive EU vs CN Worlds Final. With only nine Worlds having taken place that's enough for most to declare a pattern. But this feels different from last year. Last year was the story of the fall of Korea. The conversation was centred around how Korea had underperformed. Now, it's not about Korea underperforming. It's about Europe and China rising above Korea without any asterisks lingering above them. If competitive League of Legends was originally split into two eras, before and after Korea, then this might just be the third era of LoL.

The level of trust that was once reserved entirely for Korean teams has now emerged in other regions. Over the course of the season, both of these teams have developed their own brand of trust in each other. There is no second-guessing; they are all-in on their playstyles. They not only believe in each other, they believe they are worthy of being crowned the best in the world.

And this Sunday, only one of them will earn that title. The other will sit there and wonder how much more they could give in their search to be the very best.