In a region most renowned for its AD Carries, China has gone through a bit of a renaissance in the mid role. Led by Rookie, the Chinese mid lane stocks now seem well adept to take on the best in the world.

However, in a land of baby faced killers, Doinb remains the hidden gem of the region. A player who's fallen agonizingly short of the international stage, Doinb has gone through several evolutions to become the player he is now. From one half of the most effective mid-jungle duo in LPL history to a solo carry in his own right, Doinb is still waiting for his name up in lights. But if he has any say in it, he won't be waiting for long.

This is the story of Doinb. From a rookie reaper who played solely for his teammates to a veteran capable of dragging souls down into the underworld all by himself.

Check out Part 1 of our feature on Doinb: A Rookie Reaper Reborn!


QG


Falling Apart at the Seams



In Part One, we told the story of Kim "Doinb" Tae-sang's first foray into professional gaming, as he rose from being an unknown streamer to the latest, most promising, LPL sensation. His career, though, did not end in 2015. Rather, it was only the beginning. Only by the skin of his teeth had Doinb had fallen short of an international appearance in his rookie year. Entering his sophomore one, however, both he and the Qiao Gu Reapers were poised to fare even better.

Not only did they now have more time to gather the necessary circuit points, but their synergy looked cleaner than it ever had. Once the LPL season played out, most renowned analysts started trusting in Qiao Gu to achieve even greater feats than they had in 2015. At the time, they had enough reasons to do so. Why? Simply put, Doinb and company had utterly dominated the first two weeks of regular play.

In their first five best-of-3 matches, they boasted an impressive record of ten victories and not even a single loss. Qiao Gu had already shown some promise with last year's second place but, this time, they seemed to be on a whole other level. They had slightly improved their performance in the laning phase, but that was not the key since they continued to excel at late-game team fights. Instead, it was their upgraded understanding of macro and rotations that made the difference.

As he revealed a few years later in an interview with the LPL, Doinb was tired of not having anyone who could shot call reliably by his side. Sneakily, thus, he took the initiative and started telling his teammates what to do in-game. In the beginning, when they all listened and obeyed adequately, everything seemed to go according to plan. However, the issues would not take too long to sprout.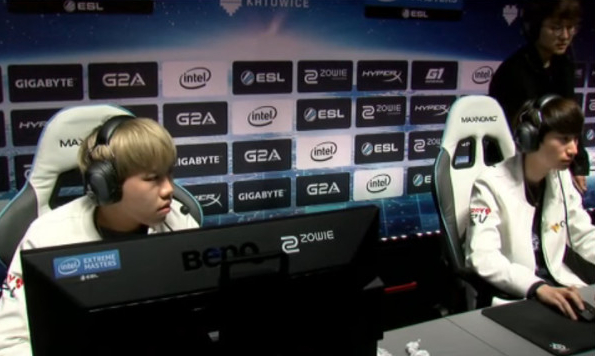 As the fourth week of LPL came around, Qiao Gu was undoubtedly confident in continuing with their flawless streak of wins. In their second series, however, they gave up one map to Vici Gaming. Although they still went on to win the whole series, this was the beginning of the end of the Reapers as we know them today. In their next match, they finally lost their first series of the split, against the star-studded Royal Never Give Up headed by former World Champion, Cho "Mata" Se-hyeong.

They managed to maintain the positive team atmosphere they had been enjoying since the start of the year by winning a few more regular season encounters, which made their loss to RNG look like no more than a particularly poor one-off performance. It would take losses to top-tier international competition for Qiao Gu to realize they were not at the level they wanted to be. After bumping out of IEM Katowice 2016 with losses to SKT and Fnatic along the way, the Reapers turned into a ticking bomb.

The event in Katowice lasted until March 6. Only a few weeks later, on May 27, Doinb would unpredictably be relegated to Qiao Gu's academy team. The benching occurred following two consecutive losses against LGD and Snake. Benchings in the LPL aren't too uncommon and most thought that QG had benched him for a few matches as a mini-punishment, and he would quickly make his return. The reality, however, was far more unpleasant for Doinb.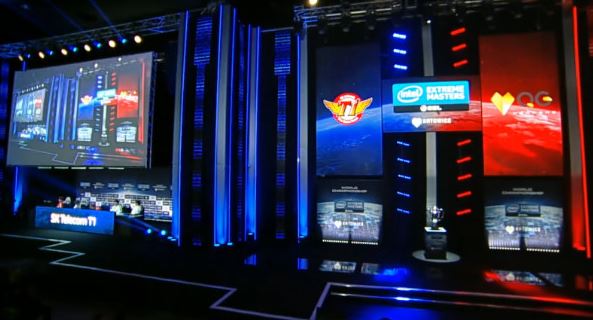 In fact, jungler Baek "Swift" Da-hoon and Doinb, the duo that had initially taken the Reapers to the place they were at the time, was no longer a duo. Instead, it was made public that the two of them had held a serious dispute and, should the Chinese team want to keep the majority of their roster together, one of them would have to be removed. Being the in-game leader and, as such, responsible for the team's dubious performance in the Rift, it was Doinb who had to sacrifice his spot.

For the first three months of the year, the Korean mid-laner had dreamed of participating in an international tournament as a sophomore. Now, however, all the hope had suddenly vanished away. He would no longer call the LPL his home, as he was unfairly made to play with the academy squad for the entirety of the Summer split. Doinb's chances of attending the 2016 World Championships were now extinguished.

Even after this massive hit to his career, Doinb demonstrated throughout the LSPL Summer Split that he was at least a tier above the rest of his competition. Relentlessly, he carried Newbee Young, titled as such since QG Reapers had been acquired by Newbee, all the way to a well-deserved title. With it came a new chance of proving himself at the highest level in 2017. Newbee Young was now in the LPL, and Doinb was willing to show everybody why he was even more worthy of being there than his former teammates would ever be.


2017


Single Handedly Fighting Against Failure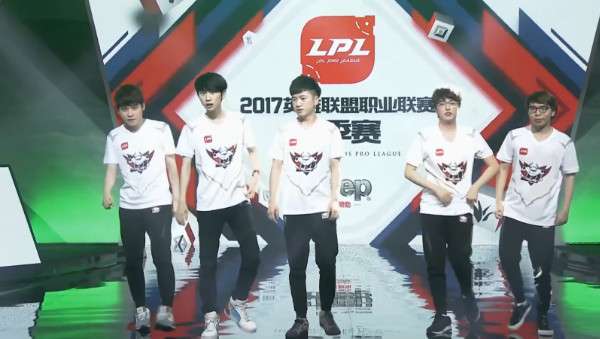 During the 2016 Summer Split, despite being a level above his rivals, Doinb was not at all his team's focal point. Instead, he acted as Newbee Young's veteran backbone. Guiding all of his teammates inside the Rift had a downside, as it sometimes led into him fading into the background. Once he came back to the higher echelon of Chinese competition, however, that version of his play quickly disappeared, leaving room for the as yet unseen super-carry side of Doinb.

The Korean mid laner's squad, now once again under the QG Reapers banner after they split with Newbee, was a bit lopsided in-game, as not all of their players were held to the same standards. This, for better or worse, would end up having a profound effect on their playstyle. QG's bot lane duo of Wang "Alone" Zi-Jun and, primarily, Liu "Ali" Xu-Dong (since they changed supports several times throughout the split) was simply not good enough. Thus, the team usually opted to put their baskets in their top laner Kan "Kabe" Ho Man.

Kabe was a renowned player, capable of reliably handling the pressure that came with being given almost all the team's resources. Jungler Kim "Clid" Tae-min, whose name may now seem familiar to most fans, had no more than a single mission: ganking Kabe's lane as many times as he possibly could. It usually went well enough, as, throughout the early minutes of the game, the Hong Kong-native veteran managed to gather a meaningful advantage over his opponents.

The game, nonetheless, did not automatically end at that point, and that was, in fact, the Reapers' most significant problem. When it came to executing lane-swaps and more advanced macro-game movements, they tended to always make mistakes which ended up costing them the win. Without Doinb, the 2017 version of the QG Reapers would probably have been remembered as the team who could never close out games even if in a favorable situation.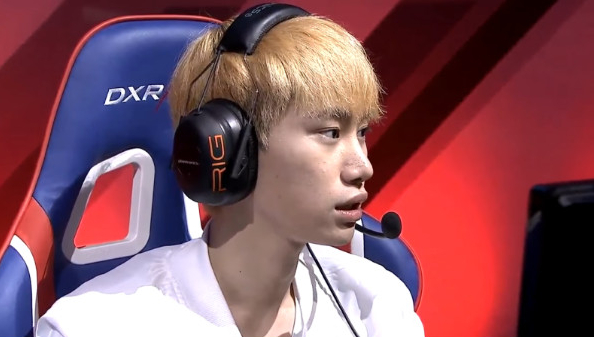 Because of the Korean mid-laner, however, it instead ended up being regarded as the home of the 2017 regular season MVP. As mentioned, the Reapers focused on the top-lane, so you'd assume that Kabe was the player who got out of the laning phase with the most advantages to his name. Or was he? Well, Doinb was never too far behind. The Korean prodigy also managed to amass leads in the early game consistently and, most of the times, maintain them until the opponent's Nexus finally fell. The difference between them was simply the amount of attention they got from Clid.

Taking into account that QG was a team in which "jungler attention" basically stood for "number of ganks", Doinb got none of it. He was instead mostly left on his island, relegated to playing what were supposed to be support-like or late-game champions such as Karma or Viktor. Regardless, he still excelled among his teammates.

Unbelievably, every time QG won a map, Doinb most likely had something to do with it. Out of the 22 overall map wins that QG collected throughout the Spring Split, he was the MVP on 12 occasions. Curiously enough, he was not as brilliant when playing straight-up damage dealers such as LeBlanc, Corki, and Kled as he was when he played more utility-focused champions like the aforementioned Karma.

The old Qiao Gu mentality of playing the champion that best complemented his team instead of thinking about personal preferences seemed to still be somewhat present in 2017's Doinb. It was not a big deal, however, since he was now also able to carry with these seemingly selfless picks. As such, he was the rightful winner of the 2017 LPL Spring Split regular season MVP accolade.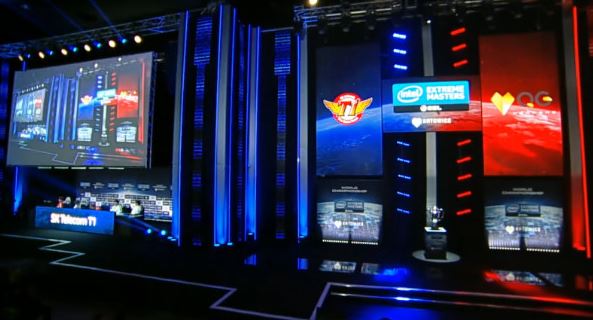 Once Summer came along, he relentlessly continued to make a name among China's best. This time under the JD Gaming banner, as they had acquired the QG Reapers' roster, Doinb went on to complete one of the most dominant splits ever seen in the history of League of Legends. This statement would seem at odds with his team's results; however, as at the time, JD Gaming was certainly not a well-oiled machine.

Regardless, Doinb's performance was admirable. Despite playing for a roster in shambles, the Korean talent still closed out the season as the best mid-laner in the league as far as CS per minute and gold per minute went, while also placing second in the kill participation ranking. Furthermore, he expanded his champion pool beyond what anyone was expecting, turning champions such as Lucian mid into comfort picks of his own.

All of this individual prowess and glory, however, ended up not being useful for anything else other his personal branding. As much as Doinb tried to carry, QG Reapers (later JD Gaming), maintained the same core issues throughout the year, missing out on any chance of competing outside of China. In the Spring Split, a third place in group B granted them a spot in the playoffs. Reaching MSI, however, was not a realistic goal of any sort, as they were dismantled by I May in the first round.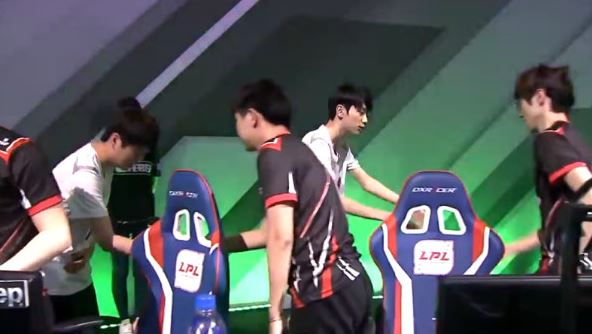 In Summer, although Doinb's form was at an all-time peak, the team's general showing did nothing but deteriorate. With only six series wins to their name, the JD Gaming roster did not even make playoffs, ending the season in a fairly mediocre fifth place in group B, which included a total of six contenders.

2017 was the confirmation year for Doinb. He had demonstrated that he was not worthy of the LPL but one of the best mid laners in the whole world. Life, however, had not been fair to the Korean prodigy. Two years had already passed since he almost made a World Championship appearance with the original QG Reapers squad. Within that time, names like Lee "Faker" Seong-hyeok and Lee "Crown" Min-ho had appeared in all the front pages, but not his.

The only reason he was not up there with them, Doinb thought, was not having been able to find the appropriate formula. Thus, when he started looking for offers for 2018, he was not only seeking a decent paycheck but, also, a group of teammates he could be comfortable with. That, he believed, was the most important thing to help him finally escape the borders of China and make his name known all over the world. The only team that could offer such a promise ended up being the Rogue Warriors.


RW


The Happy 2015 Reenactment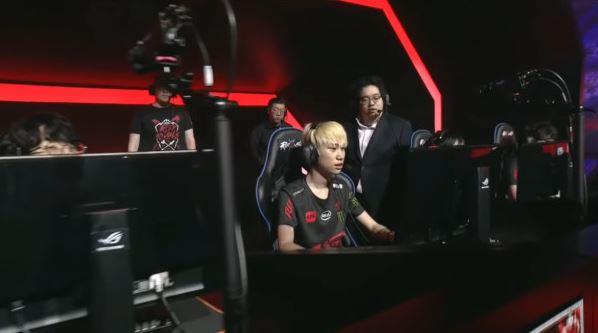 When they announced their 2018 roster, the Rogue Warriors were dubbed the "revenge team." Sometimes, narratives are not trustworthy, but, in this case, it could not have fit better into the players' personal stories and personalities. Apart from Doinb, who was desperately looking for a team good enough to take him to the World Championship, every other member of Rogue Warriors had something to demonstrate.

Up in the top-lane, Chen "Mouse" Yu-Hao had been replaced after EDward Gaming's poor performance at Worlds. Now, he wanted to prove that he was not the problem and that he could still keep up at the top level. In the Jungle, Sung "Flawless" Yeon-jun's talent had never been fully utilized by the struggling I May. As a promising Korean import, he now had to deny all the naysayers who claimed he should have stayed in his home country.

Down in the bottom lane, Liu "Killua" Dan-Yang was a rookie support, but he was accompanied by one of the most infamous ADCs in China, Han "Smlz" Jin. Smlz had long been heralded as one of the best marksmen in the country. Nonetheless, he had not managed to reach the international stage even once. Considered a star although unable to prove so, Smlz would now have to make everybody realize that, with the right teammates by his side, he could also get to represent the LPL against the best teams in the world.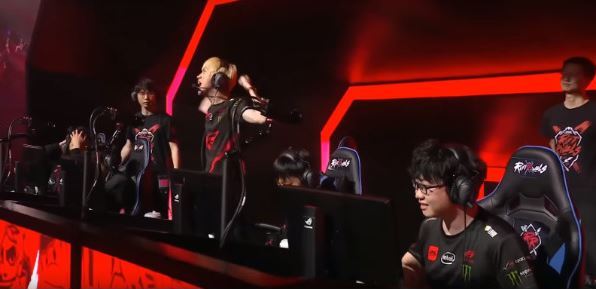 In regards to his backstory, Smlz was similar to Doinb. All of them, indeed, had a comparable backstory to Doinb. Teams that had not allowed them to show their talent fully, organizations which had not treated them fairly, and problems when it came to qualifying for bigger tournaments had all been part of the Rogue Warriors players' careers. The first time they met together, curiously enough, it was love at first sight.

For Doinb, Rogue Warriors felt like home. His teammates shared the same worries, ambitions, and opinions, not only outside the game but when fighting in the Summoners Rift too. After two disappointing years, Doinb finally had the necessary resources to recreate the 2015 version of himself, which had burst through the LPL and ultimately remained only one step closer to making it to Worlds. In-game, the key factor that determined Rogue Warrior's performance ended up being none other than Flawless.

The Korean jungler was known for his overwhelmingly aggressive playstyle, which actually clicked perfectly with Doinb's, recalling the Qiao Gu times when he used to play next to Swift and slaughter whoever stood in front of them. Outside the game, the team atmosphere was heartwarming. Doinb had always been an emotional, optimistic player but, up until he joined Rogue Warriors, not everybody would have highlighted that specific aspect of his personality.

Now, however, he felt free to express himself whenever he was enthusiastic about something. In numerous occasions throughout the year, he could be seen jumping out of his chair in official matches and celebrating victory with quirky dances that made everyone laugh. As an in-game leader, he successfully implemented this culture into the team. In a mid-year interview with the LPL English channel, he talked about how everybody on RW was optimistic and had what he called the "YAAAAAH mentality."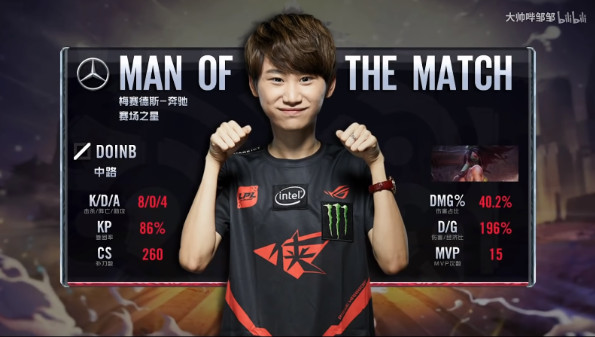 In-game, he felt great. Flawless provided him with the necessary resources and, furthermore, he was put in carry roles instead of being given the tiresome tanky picks he always had accepted to play. Regarding the relationship with his teammates, things were even better. He could celebrate and laugh around as much as he wanted while still receiving positive feedback about his attitude.

Finally surrounded by an encouraging environment and supporting peers, Doinb was more motivated than ever to spend lots of hours playing League of Legends. When asked in the interview to tell the fans a little bit about himself, Doinb sincerely answered: "I can't remember who I am outside of the game. I always practice in the gaming house and, if there is a tournament, I go to the tournament. I know who the player Doinb is, but I can't remember who I am outside of Rogue Warriors."

This may sound like an exaggeration, but, in reality, the Korean mid laner usually practised for nearly 17 hours every day. Afraid of becoming worse than his rivals if he put in fewer hours than them, he could not help but blame his own performance whenever his team lost. Consequently, he never stopped trying to improve. As self-damaging as it may sound at first glance, it was this relentless dedication which ended up turning him into the star he always had the potential to be.
In a Spring metagame that rewarded late-game prowess over early aggression, Doinb was often made to pick Azir and Ryze-like champions over and over again. After achieving a third-place finish in the Spring playoffs over a Kang "TheShy" Seung-lok-less Invictus Gaming, however, the meta changed, and he was finally able to take over an early-game-focused role for the Summer Split.

The cause of this change had a lot to do with the removal of Tracker's Knife. The early-game vision-providing jungle object had been a fundamental part of League of Legends ever since it was included in late 2015. Its disappearance turned jungling into a much more aggressive activity and, therefore, the entire pace of the game became faster and more chaotic.

That was just what China had been waiting for all of these years, as their style was now the one that ruled the world. People became aware of the LPL's existence as Royal Never Give Up rose to the top of the world at the 2018 Mid-Season Invitational. That also impacted Doinb, who suddenly had a chance to let the world remember who he was now that people were paying attention to his region.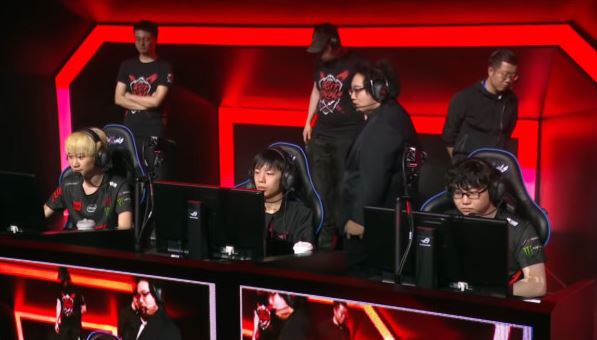 He, however, would not make his talent known worldwide by playing in the LPL but, rather, at the Dalian Sports Center Stadium in Dalian, China, where the 2018 LCK-LPL-LMS Rift Rivals took place.

Yes, you heard it correctly, Doinb participated in an international tournament, as unbelievable as it may sound. Rogue Warrior's victory over iG had qualified them to face some of the best Korean teams in the world at Rift Rivals. Everybody was going to be watching, as the event caused tons of hype not only among Asian fans in general, but Western followers as well.

Doinb ended up playing only two games at the inter-regional event. Regardless, those two games were enough to make every fan who watched want to keep an eye out for the Korean mid-laner. In one of them, he played an unsuccessful Talon which could not help but lose to the powerhouse that was KT Rolster. In his other appearance, however, he picked an equally ballsy Poppy mid which destroyed Kingzone DragonX's Nexus while boasting a dominant 3/2/15 final scoreboard.

Perhaps he did not play particularly amazingly during this tournament but, regardless, he showed how courageous, fun, and unpredictable he was when it came to his champion pool. He had shown this prowess for ages. Now that people started to realize, though, Doinb continued to show this side of himself during the remaining part of the 2018 LPL Summer Split.

Once the season finished, everybody talked about his Kled and Renekton and how he was able to outplay fellow competitors with such unusual picks. These were not even the most common champions Doinb chose to play, as he picked his now beloved Ryze seven times along the season, but they were certainly the ones that stood out to the public.

Rogue Warriors topped their group with a 14-5 record, looking like one of the favorites to raise the trophy in Nanjing, the LPL finals location. Once in the playoffs, however, they went out in fourth place after not even putting up a decent fight against RNG nor JDG, as they only won one game between both series.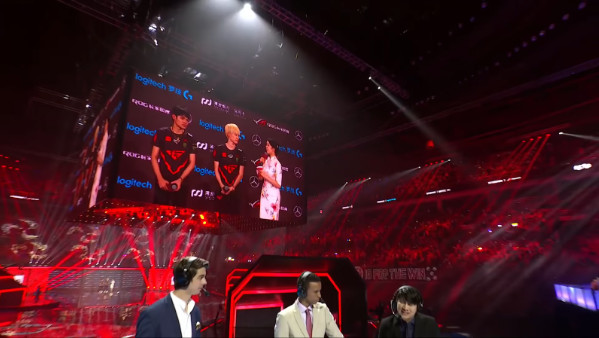 The reason for such a fallout could be found in their willingness to play their substitutes at top-lane and jungle, which they had been practicing with towards the end of the split, in possibly not an adequate moment. The lack of experience showed and, unfortunately, if Rogue Warriors wanted to make Worlds they would now have to do so by winning the Chinese Regional Finals.

Throughout the whole year, RW had felt like a second Qiao Gu for Doinb. Finally, he was again paired with a jungler who understood his needs properly. He was, however, hoping that this roster did not do the same as Qiao Gu's did in the past. Just one bo5 win and he'd reach his goal of the World Championship. This time, he did not want to choke.

Dreams, however, do not always come true. Rogue Warriors was meant to be the new Qiao Gu for Doinb, and so it was until the very end. The team learned from their playoffs mistakes, as they did not make a single lineup change in the deciding series against Edward Gaming. That, however, was not enough. The old kings of China ended up defeating the Warriors 3-1 and denying Doinb the chance to play at a major international event. Again.


FPX


LOOKING FORWARD TO A BRIGHT FUTURE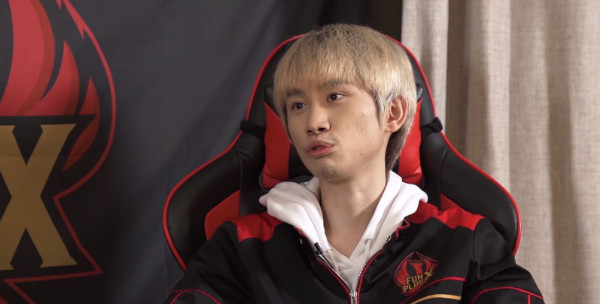 The year Doinb had spent with Rogue Warriors had been the most fun and exciting learning experience he had ever been through so far in his career as a professional gamer. Alleged financial problems within the organization, however, paired up with Doinb's desire to play internationally at any cost, ended up forcing him to leave the Warriors to look for a new, promising deal with a roster he could, at last, take all the way to the World Championship.

This he found in FunPlus Phoenix, and he has since played with them. The one-year-old org, which gathered a few discrete results in its first year of playing at LPL, wanted him to be the backbone of its new project. Doinb accepted gratefully, and he was subsequently brought in together with almost-rookie jungler Gao "Tian" Tian-Liang.

The roster was rounded out with top lane veteran Kim "GimGoon" Han-saem, and the duo of Lin "Lwx" Wei-Xiang and Liu "Crisp" Qing-Song down in the bottom lane. The squad was not within the favorites before the start of the 2019 LPL Spring Split. Nonetheless, it has unpredictably managed to silence all naysayers by placing first in the regular season and then obtaining a third overall position in the playoffs after falling to massive underdogs JDG in the semi-finals.

Most analysts herald Tian as the jungler who has best understood and played around Doinb to date, as difficult of a feat as that is. FunPlus has established a system based on the lane pressure Doinb is able to apply game after game. Doinb has always been a team player, the one who sacrificed for his colleagues to shine. 2019, however, has been a year of change for the Korean mid-laner.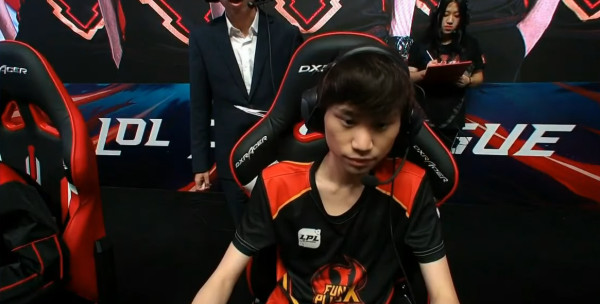 This year, he has finally looked at himself as a reliable player who can be the main strength of a team. Back in 2015, fans used to say he was an undefined kind of mid-laner, who would have to stick to one role should he want to be someone in competitive League of Legends. These days, nobody would dare to say that to his face. He is not only an experienced player but, over the years, he has slowly turned into a superstar, a role which he has finally fully adopted on FPX.

As a rightful veteran and a superstar that he is, however, a curse has always followed him no matter how hard he tried to escape it. It was not possible with Qiao Gu, nor was it with JD Gaming or the Rogue Warriors. As close as he has been, he has never competed at Worlds or MSI and, furthermore, he has never won an LPL title. Doinb could be considered a symbol of bad luck since, over the years, he has consistently maintained his world-class performance but has somehow never assembled a world-class team.

This year, however, he will once again seek to end his international curse once and for all. So far, everything looks set up for it. FunPlus have not changed any pieces of its roster for the Summer Split and, thus, they will be enjoying a synergy most of its rivals will spend some valuable time trying to acquire. With an already promising third place secured in Spring, FunPlus Phoenix not making it to worlds would be a very unlikely tragedy.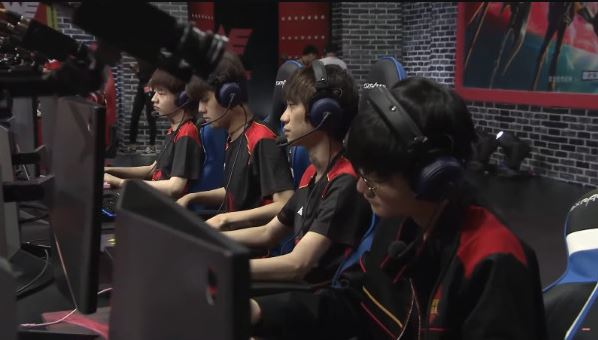 Once he gets to play on the international stage, Doinb will finally be allowed to say he has seen it all and been through it all. Next time you see him on the LPL broadcast, thus, do not focus solely on his flashy Renekton plays or his lovely personality. Rather, remember all the different challenges he has faced, and all the struggles he still has not been able to surpass.

Only then you will realize that he is not only one of the best players in China. He is, moreover, a legend in his own right and one of the most fabulous people to ever touch the Summoners Rift. A player who will always practice one hour more than his opponent, a player who will play every single champion regardless of the meta, and a player who, if he ever dominates the scene, will certainly never let that domination go away. This has been the story of Doinb so far but, in reality, it is still writing itself and the story has only just begun.