In a region most renowned for its AD Carries, China has gone through a bit of a renaissance in the mid role. Led by Rookie, the Chinese mid lane stocks now seem well adept to take on the best in the world.

However, in a land of baby faced killers, Doinb remains the hidden gem of the region. A player who's fallen agonizingly short of the international stage, Doinb has gone through several evolutions to become the player he is now. From one half of the most effective mid-jungle duo in LPL history to a solo carry in his own right, Doinb is still waiting for his name up in lights. But if he has any say in it, he won't be waiting for long.

This is the story of Doinb. From a rookie reaper who played solely for his teammates to a veteran capable of dragging souls down into the underworld all by himself.


QG


The Start of Something New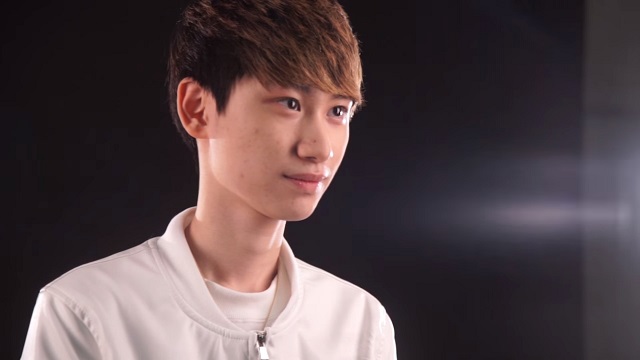 It was the 2015 LSPL Spring split. Qiao Gu had logged in to play their Week Six match, this time against Hong Kong team, Energy Peacemaker. Little did they know at the time that, once they entered the Summoner's Rift, a legendary duo would be born. A duo formed by two players who would end up taking Qiao Gu to its all-time peak: Baek "Swift" Dahoon and, most importantly, Kim "Doinb" Tae-sang.

At the start of their partnership, however, they had almost nothing in common. They were both Korean, but their careers thus far could not be more different from one another. What they did have in common, however, was the organization they came from. Doinb was a high-elo streamer back in his home country and, as such, had been able to join CJ Entus as a trainee. After some time spent with the legendary Korean organization, however, he realized that even with Lee "Faker" Sang-hyeok's praise, he was not going to be able to play professionally if he stayed with CJ. Shin "Coco" Jin-yeong was just too consistent of a mid-laner and replacing him with a rookie was not in CJ's plans. As soon as he got an offer from Qiao Gu, therefore, Doinb decided it was time to move, regardless of what the future could hold for him in China. That decision, as bold as it seemed at the time, would end up turning into one of the smartest in his now long-storied career.

Swift, for his part, had already spent the first five weeks of the season with Qiao Gu. He was, in spite of still being a youngster, considered a veteran player by many who had seen him develop throughout the years back in his home country. There, he had most notably been a part of CJ Entus, where he had impressed analysts and fans alike.

Part of this recognition came from his outrageously impressive synergy with mid-laner Coco, whom he had spent the majority of his career playing with. In September 2014, Swift had decided to step down from CJ Entus and had since gone on to accept Qiao Gu's offer to play with them in China. Despite being a lesser star in the Korean exodus, many fans still held hope out for him. The question remained though, was he really going to improve in the second division of China?

That was something to be seen, but, in essence, it all came down to one specific thing for Swift: being able to find a mid-laner good enough to develop a synergy similar to the one he had with Coco. Kim "BoriSal" Yeong-hon was not the chosen one. Yes, the team was not doing poorly with him, but they lacked that special something which would give them the boost to take the final step. And in Week 6 of the 2015 LSPL Spring Spli, they found that special something, as Doinb finally made his debut.


QG


Qiao Gu: A Put-Together Prospect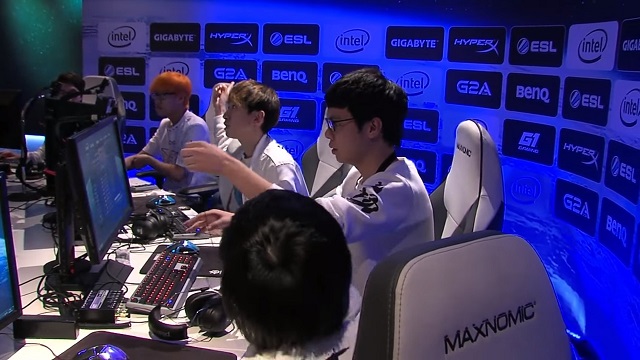 When taking a look at Qiao Gu, we could see the pieces of a team which complimented Doinb's playstyle perfectly. Its roster, as declared by the team's leader Li "LiNkO" Lin-Ke, was based upon professionalism and the values of teamwork. He wanted to put together a group of players who knew their individual roles in the process of winning, which, in most cases, requires a fair bit of experience.

Apart from Swift, the first player LiNkO thought about when planning out the roster for the 2015 LSPL Spring Season was Yu "TnT" Rui. Before joining Qiao Gu, TnT had been known as Avenger, Fish, and Quiet. As you may have deduced, he had no problem with changing his in-game name from time to time. After having been the superstar of LMQ⁠ — Royal Club's underperforming sister team ⁠— in LPL 2013 Summer, he decided against going to North America with the rest of his teammates for the following year.

Not even his beloved support, Zhang "Mor" Hong-Wei's departure enticed him to fulfil the American dream. Firstly, he did not get along well with LMQ's jungler, which began to have negative consequences in the team's gameplay. Secondly, he had received an offer he could not reject. Royal Club wanted him to play with them in the AD Carry position. Yes, he would be forcing his closest rival up until then, Jian "Uzi" Zi-Hao, to role swap to the mid-lane, since the team had decided that had to be their route to improvement.

All of TnT's dreams, however, would quickly fade away. Royal could not pay him as much money as he had been promised, so he ended up stepping down from the roster before the start of the LPL season. With nothing else to do, he spent the rest of 2014 jumping around from amateur team to amateur team, not even getting to start in any professional game. As soon as he received Qiao Gu's offer he knew he wanted to commit to the project.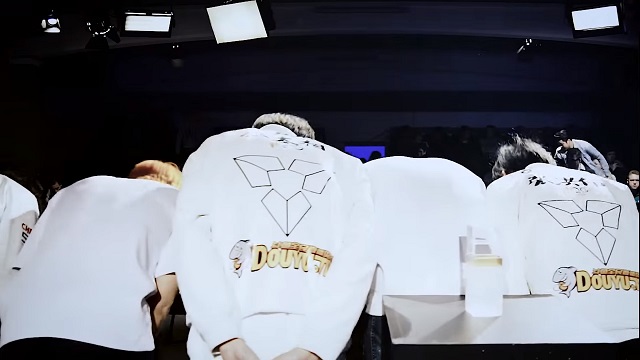 LiNkO trusted in him as a veteran, balanced player who could lead the team in the right way, and he was more than happy to fulfil that role. The first player TnT suggested signing, however, was not an ordinary one. Mor, now called TcT, was going to make his return to China. He had enjoyed a successful season overseas, as LMQ made it to Worlds, but after losing XiaoWeiXiao to a ban, he decided to return to China and name change to match his old friend. TcT gave the team another edge. He could play hard-engage champions which, despite making him famous for the ridiculous amount of times he would die for the cause, resulted in a much more balanced roster.

Top-lane was guarded by a trustworthy player, although not a very renowned one. Bao "V" Bo had relentlessly tried to get into the LPL ever since his debut with Kx.Happy at the beginning of 2014. He had the talent to do so but so far it had always been close but no cigar. On paper, the odds of Qiao Gu promoting to China's main league seemed high, but paper is just that. Paper. For QG to make it to the LPL they were going to need to prove it on the Rift.


QG


A Sudden Rise: The Doinb Phenomenon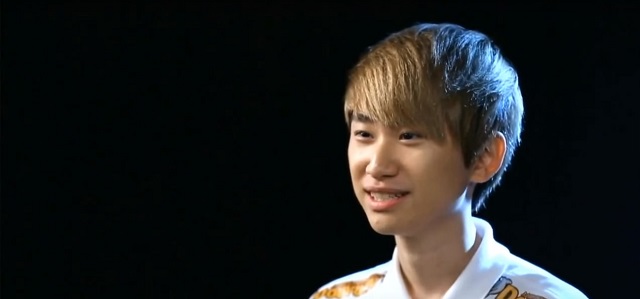 Leading up to Doinb's debut, the Reapers boasted two wins and two ties in their LSPL group and, moreover, they had been able to overcome Team WE Future in their Demacia Cup 2015 Spring's Ro16 series. Once Doinb entered the fray, the team ramped up to a new level. Qiao Gu, a phrase which translates to something along the lines of 'reapers', were finally ready to reflect their terrifying name.

With Doinb in the lineup, the team won their remaining LSPL matches and, at the same time, made it to a surprising third-place finish at the Demacia Cup. For accomplishing such a feat, they had to surpass OMG, Snake, and WE, which made the LPL teams aware of their hidden potential. After leaving all the fans amazed by how easily they had dealt with those high-tier opponents, they went on to storm through the LSPL playoffs, getting the final victory and, with it, a spot at the 2015 LPL Summer Season.

After seeing how sudden their rise to glory was, a single question instantly comes to mind: How did they do it? Well, there are a lot of factors that played into Doinb's iteration of Qiao Gu achieving a spot at LPL not even one year after the inception of the organization.

In general, the roster played knowing they were usually better than their opponents. By having a higher mechanical level, they could continually force favorable situations around the map. V, although known for his proficiency with carry top-laners, became a Gnar maestro while still being targeted by multiple bans each game, whereas TnT tended to go for the Sivir pick to shatter his enemies once the late game came around.

While V and TnT had their moments, the performance of the Swift and Doinb duo was the deciding factor. Swift was the soul of the team. His early game aggression and constant desire to engage in fights were vital for the outcome of each and every match. He loved Nidalee, a pick with which he won every single game he played.

Doinb, however, was what really made him shine. The day of his debut, he decided to pick Katarina, putting up an impressive 6/2/4 performance for a complete rookie. That game spread the rumor of him being a Katarina one-trick within the Chinese community. However, that was nothing further from reality. During his 15 games in the LSPL, Doinb played a total of 12 different champions, only repeating with Ahri, Lulu, and Viktor.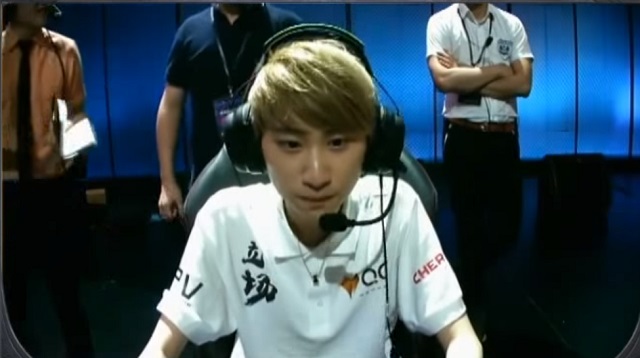 Fans incorrectly saw this capacity to play almost anything he wanted as a sign of a lack of identity. By the end of the season, analysts all over the world classified Doinb as an "undefined" kind of player, someone who would have to find his in-game personality soon should he want to continue climbing echelons in the competitive scene. What they could not deny, however, was that, whatever his playstyle was, it had massively helped Qiao Gu as a unit.

After the Korean mid-laner joined the team, Qiao Gu's average game time went down from 41 to 31 minutes, turning them into a much more dominant team. Apart from that, it was hard to argue that his team would have gotten the same outstanding results had Doinb not been there. In reality, this all came down to a straightforward premise: Doinb accepted playing whatever worked well for his team and, more specifically, his all-star jungler.

To the untrained eye, it'd appear as though Doinb was the weak link of the team. But to those who could peel back the veil, it was clear that he was, in fact, the strongest link in the team, as he facilitated the playstyle that Qiao Gu became famous for. Instead of looking for his own wellbeing inside the Rift, he constantly roamed around with Swift serving as his protector to outnumber their enemies. For performing this task adequately, however, a bunch of personal sacrifices had to be made. One of these sacrifices was the willingness to play whatever your team needed you to play, instead of trying to appear in all the highlights yourself. This included champions that could either gain lane priority or pretend to be a legitimate support. That is the reason why, early on, fans talked indefinitely about a few weird picks he played which, seen from today's perspective, make perfect sense within the context of Qiao Gu's playstyle, such as Morgana or Nautilus.

The ultimate example of Doinb's role within the 2015 Spring Reapers, however, was their first game against Team WE for the third place of Demacia Cup. The legend has it that Qiao Gu's coach Lee "Hiro" Woo-suk told his players that AP Maokai was supposed to counter Viktor. At first, the Maokai they picked was meant to go top-lane but, once they realized WE were flexing him into the mid-lane, what did they do? Did they give up? Hell no! they had Doinb play mid AP Maokai instead. After all, he could do it, right? Of course he could! As Qiao Gu went on to win the map and, a few hours later, the entire series.

Before breaking into the LPL, Doinb was used to using cooldowns and trades in a very creative way to secure the necessary priority to help Swift do Swift things. Once he was pitched against top-tier opposition, however, all of that would inevitably have to change.


QG


Entering the LPL: Redefining the Reapers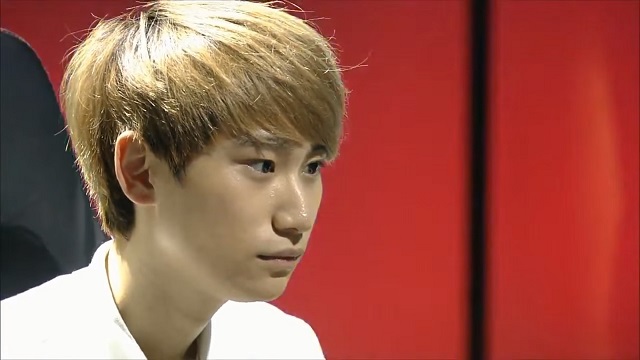 All in all, Qiao Gu's style had been effective so far. What they knew, however, is that it would stop working as soon as their opponents could match their skill level; something most of the LPL teams could very well do. As such, they needed to find a new identity. If they wanted to succeed, they needed to change the roster's foundations from the bottom up.

When Qiao Gu finally got to play their first LPL match, all of its players dyed their hair in different colors to commemorate the moment. It had taken a whole lot of effort from all the members in the team, sure, but they were now ready to face off against any LPL contender, and they were eager to prove their worth.

Before entering the LPL, Qiao Gu had always been an aggressive early game team. In their first Bo2 in the LPL, in which they surprisingly decimated LGD, they showcased what would end up being their style for the whole season. The Reapers had evolved. They were now focused on late-game team fighting compositions. For those who followed the team in the LSPL, it was almost unbelievable; their aggressiveness was almost completely gone, making room for losing lanes and scaling picks.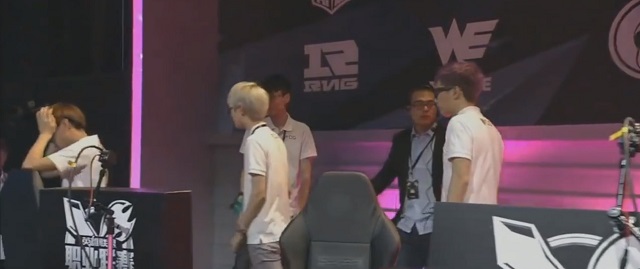 The game plan was usually as follows: give the advantage over to the opponents in the early game and, once the composition starts to kick into gear, simply group up and fight as a unit. This may seem like a coin flip kind of style and, indeed, it was. However, Qiao Gu was somehow able to become one of the better Chinese teams when it came to fighting later on in the game. The biggest reason as to why this new system worked was Qiao Gu was willing to play whatever they had to.

TnT seemed to have no favorite champion in the regular season, playing multiple picks depending on what he felt would carry the game better. Along with TcT, he focused on playing defensively all throughout the laning phase to scale up well enough into the later parts of the game. That is why bot lane champions were usually the first ones to get picked. They just did not care about being countered in any possible way, since they were not going to expose themselves until buying the necessary items.

TcT's death count also decreased considerably. He no longer had to utilize greedy hard-engage champions but rather focused on mastering Janna. Janna was a pick which could both guarantee safety for his ADC early on and for his whole team once the first fights came around. And when discussing QG's team fights it is impossible to discount their terror in the top lane. V was now in charge of providing engage, something which could mostly be achieved by playing fairly tanky champions such as Maokai. Unfortunately, he did not really excel at the role and started to become more of a liability as the season went by.

The key to Qiao Gu's success, however, was once again, Doinb. Firstly, his large champion pool helped the team pivot their draft in any manner that they wanted. If Doinb's infamous Viktor was banned, Qiao Gu simply left the mid lane pick for last. Did they do it to ensure Doinb would play a favorable lane, though? Not at all. They just did it because the young Korean could round out their composition with whatever was necessary.

Usually, they were supportive champions. Maokai, Sion, Nautilus, Morgana, Lulu… The list goes on. Doinb was utterly selfless, playing entirely for the team. As Doinb told Kelsey Moser in an interview for theScore Esports: "When I pick a tank, it makes [the] laning phase very difficult for me, but I know if our enemy picks a tank, it's very hard for my bottom lane to do damage." Another main characteristic of his playstyle at the time was that he had to follow whatever fight Swift went for. This time, however, it was not to enable him but, instead, to make sure he did not get in trouble.
Unlike the rest of Qiao Gu, Swift was often unable to leave his aggressiveness behind. Being arguably the most talented player in the team, it was surprising how often he decided to go for a kill even if it did not coordinate with the team's intentions in the game. Doinb, once again, was forced to sacrifice his own game to prevent Swift's greed from tearing apart QG's new playstyle.

Thanks to Doinb's sacrifice, Qiao Gu went all the way to a second place finish to their regular season debut. In the LPL's Bo2 format, the team had only lost a single game. However, they lacked the decisiveness to win many games, tying 1-1 in fourteen matches. The team also had the lowest gold difference @ 20 minutes in the games they won. Not even the players themselves were convinced of their strength, as V released a video outlining the team's weaknesses. Indeed, if they were to go deep into the playoffs in their debut split they would have to improve once again.


QG


A Bitter End to a Breakout year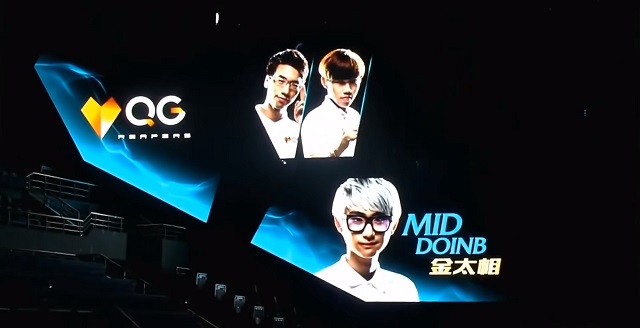 Going into the LPL playoffs, they surpassed iG in the semifinals before finally faltering to the all-star roster of LGD Gaming at the Yellow Dragon Gymnasium in Hangzhou, the same roster they had defeated in their first match of the season. Throughout the five-game series, QG stayed true to their style; with Lulu, Azir and Maokai being top-priority picks for the Reapers, who managed to win their two first blue-side games.

In the deciding match, Qiao Gu was playing from the blue side once again. They were the favorites to take the finals at that point, but they drafted a risky Shen composition which did not pan out at all. After 45 grueling minutes, the chance of taking the trophy ended up slipping through their fingers. Normally, a ticket to worlds would be guaranteed for the Reapers at this point. However, after not having competed in the LPL Spring split they were forced to play the Regional Finals. It was another hurdle, for sure, but it seemed doable at first sight.

It seemed as though World recognition was beckoning for Doinb and his squad. Alas, Qiao Gu was not going to be able to adapt in time. The competition, which granted two teams a ticket to Worlds, was played on Patch 5.16, also known as "The Juggernauts Patch." The patch brought an extreme shift to the meta, which turned the Reapers' playstyle into a completely useless one. Without enough time to develop a new way of playing the game, Qiao Gu saw themselves out of Worlds contention after being defeated twice in a row by Invictus Gaming, 2-0 and 3-0 respectively, who took revenge on QG for their previous loss in the LPL playoffs.
To round off the year, Doinb would get his chance at an international tournament, albeit at the less prestigious IEM Cologne. Many doubts surrounded the team's ability to perform in a meta that rewarded early-game aggression and split pushing, which was precisely the opposite of what Qiao Gu was known for. They, however, had learned from the Regional Finals and did not make the same mistake again. For Cologne, they adapted and managed to make it all the way to second place. Of course, they did not put as much focus on split push as they should but at least V was allowed to play carries again as he had always enjoyed.

For some, overcoming two recently built teams in Dignitas and Fnatic only to lose to ESC Ever, the first iteration of the team that would eventually play in the LCK was disappointing. For QG fans, however, it was the confirmation that Qiao Gu was not a stagnant roster but had the necessary will to improve regardless of the meta.

As they kept the roster intact for the next year, Doinb was expected to keep growing and honing his talent throughout 2016. In his rookie season, he had almost made a miracle run to the World Championship. With another year of experience, it seemed as though he would grow even further to become an unstoppable monster. Doinb, as well as his fans, was optimistic about the future. However, tragedy struck as 2016 would prove to be the worst year in his professional career.

The Story of Doinb continues next week with Part 2: The Reaper Reborn!