Choose a Tab Above
Invictus Gaming: The Titans Awaken
Fnatic: No Weak Link
Versus: The Head to Head Showdown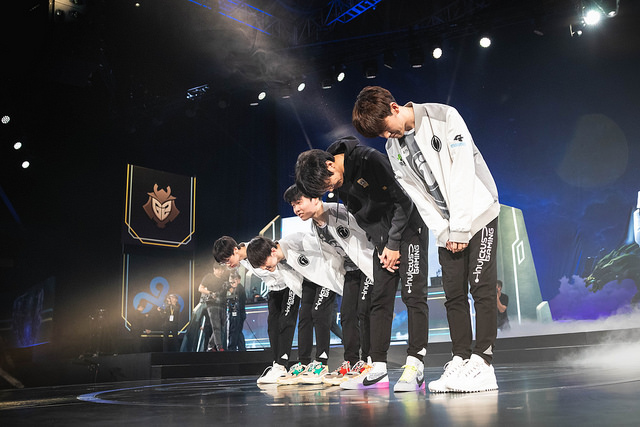 For Invictus Gaming, the goal was always to be the best.

One look at their roster and you've got bonafide superstars all over the map. TheShy and Jackeylove were two of the most hyped-up rookies coming into the season, their brash, aggressive playstyles and champion pools were fan favourites long before they ever set foot on stage. So when they fell short in Spring, a lot of people, myself included, reevaluated their strength. Was the glitz and glamour that surrounded the roster masking the lack of experience that would prove to be their downfall?

In Summer, they were once again, right back in the mix of teams contending for the title of the best team in the world. And yet, once again, they fell short against Royal Never Give Up. It seemed as though the team was destined to be the step-sister to Cinderella. While RNG went onto gain international accolades at MSI, Invictus Gaming saw themselves sitting at home wondering if they'd ever be good enough.

Fast forward to the World Championship final, and Invictus Gaming stands as the last light in China's dream for a championship. The hopes and dreams of millions riding on their fates, its time for the perennial runner-up to climb to the top of the podium.
Believe the Hype
The name 'TheShy' has been around for a while. A quick Google search will find countless Riven montages with millions of views demonstrating the level of raw talent the Invictus Gaming top laner has. Whatever came before his professional career, however, was of little interest to those who wanted to see if he could transition is rambunctious solo queue style play that garnered him the name 'the best Riven player in the world', to the LPL stage. After his first year on the professional scene, we can undoubtedly conclude you should well and truly believe the hype.

The LPL has always been the showcase for some of the most individually skilled players on the planet, and in a world full of these monstrously gifted players, TheShy stood tall. Many attribute Invictus Gaming's loss to Royal Never Give Up to the loss of TheShy just weeks before playoffs due to a hand injury, and it's true that IG was nowhere near as ominous without him. While Duke's play with the team has slowly improved, it's clear that the team shines the most with TheShy in the roster.

At the Worlds semifinal stage, TheShy showed the entire world that the man behind the montages could write his own tale. On Jayce, he took G2's Wunder to town and demonstrated the talent that brought him so much fame before his professional career. On the finals stage, he'll be looking to pull together some finishing touches on the montage of his first season at Invictus Gaming.
The True Rival to Faker
Ever since Faker's arrival in Season 3, fans and analysts alike have been quick to find rivals for the greatest League of Legends player of all time. In his early career, it was the two juggernauts from Samsung, Dade and Pawn, who seemed most fit for the title as Faker's rivals. Later on, players like Crown and Bdd seemed promising, but ultimately, there was always one player who was in the discussion who seemed to just miss out on challenging the king for his throne. For a couple of seasons now, RooKie has stood out as the best mid laner in the LPL. His playstyle favours the aggressive, outplay oriented style we've seen from Faker, and until this year's Rift Rivals, they'd managed to miss each other after RooKie's move to the LPL.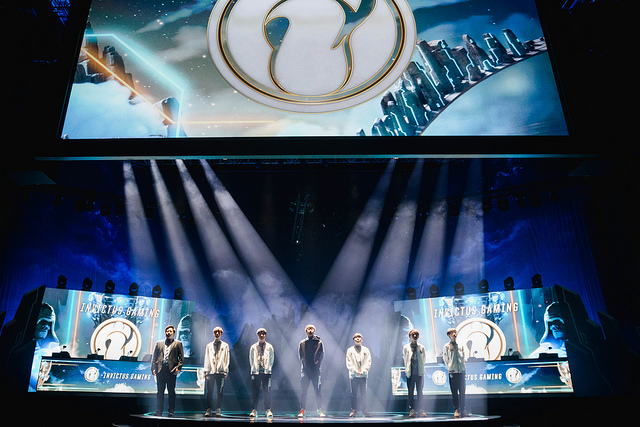 What RooKie brings to the table reminds me of Faker. Players often spoke of Faker as if he was the person who would challenge you and punish you for every misstep. If there was a 51% chance of a play being pulled off, Faker would back himself to have the skill to make it work. Likewise, RooKie is never afraid to go for the outplay. Like TheShy, he's found himself the perfect region for the playstyle that he's most comfortable on. With champions like Syndra and Leblanc, he holds the kill pressure at all times and is willing and able to pull the trigger when the opportunity arises.

While LPL fans have been singing RooKie's praises for a while now, the rest of the world has been oblivious to the monster that has been developing in China. If we go by Caps' nickname of 'Baby Faker', then even in IG's losses in the group stage, it was simply lambs to the slaughter for RooKie in the mid lane. For Invictus Gaming the win condition is clear, get mid and top ahead and they will lead you to the gold. Both RooKie and TheShy are at the peak of their performances, and they're ready to clinch the glory that has been withheld from them all season.
Fnatic's League of Legends team has once again returned to the World Championship, and in dominant fashion. After utterly demolishing Cloud9 in their semifinal matchup, the European Powerhouse are poised to destroy yet another region's hopes and secure the world championship title for themselves. However, Invictus Gaming is an entirely different beast compared to Cloud9 or EDward Gaming, and Fnatic will have to go above and beyond to take on the seemingly unstoppable Chinese juggernaut.
Master Yourself, Master the Enemy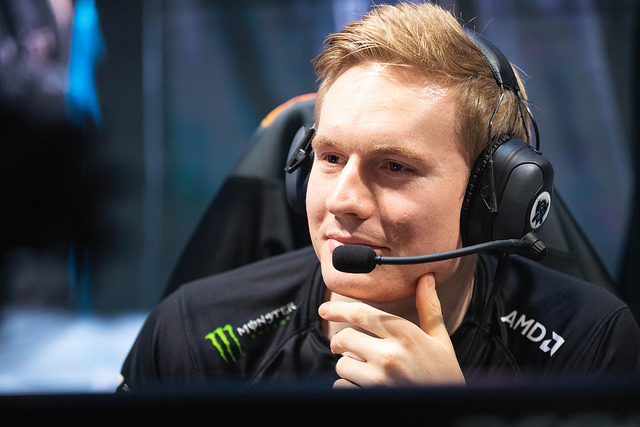 Undeniably one of the best junglers in the tournament, Mads 'Broxah' Brock-Pederson has astounded audiences during the tournament. Whether he was styling on IG with Lee Sin, or surprising audiences with a pocket Rek'Sai pick, Broxah has continually impressed throughout the tournament thus far. His consistency - as well as his carry potential - are widely praised, and he is coming into this best of 5 as the clear favourite over Invictus Gaming's jungler, Ning. As according to Azael, "top is jungle difference", and Broxah will likely have to divert some of his attention to the topside to equalize the matchup between the starters, Bwipo and TheShy.

Broxah's ability to read the enemy jungler, as well as pathing and ganking correctly is phenomenal, given his relatively new status compared to other junglers like Clearlove, Svenskeren, or even jungle royalty like Score. Broxah's most impressive trait, however, is his ability to unlock his lanes. Although all of Fnatic's laners are impressive in their own way, Broxah enables his lanes to dominate with his ability to create pressure, and dominate the enemy jungler. As long as Broxah is able to become a presence on the map, his early to mid gameplay allows his laners to play forward with impunity and can quickly react to proactive plays that his opponents make. For Broxah, it wasn't about him unlocking a different playstyle at this World Championship; it was him completely mastering the playstyle that he's been perfecting for two years.
Utility as a Weapon
The lane often requiring the least pressure from Broxah is the bottom lane of Rekkles and Hylissang, two players who have meshed incredibly well together. Hylissang's ability to play engage champions supremely well - such as his Pyke, Rakan, or Thresh - allows him to facilitate Rekkles' tendency to play champions that come online in the late game stage and yet offer strong solo-clear capabilities - such as Sivir. This supports Hylissang's tendency to roam - on the aforementioned Pyke for example - while leaving Rekkles to farm and scale has meaning he can influence the map regularly, and often makes trips to mid lane, with Broxah in tow, to attack the opposing midlaner.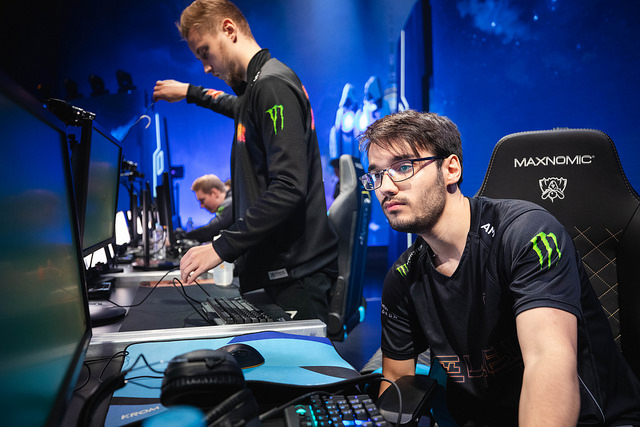 Fnatic's tendency to prioritize matchups that allow Hylissang to do this have been remarkably effective, particularly in the three games against Cloud9. While JackeyLove and Baolan look towards punishing their enemy with a strong 2v2 lane, Fnatic opts out of this 2v2 lane matchup by pushing quickly, getting first tower, and rotating the two players around the map to power up their solo laners faster. Both Hylissang and Rekkles are fantastic at executing this strategy, and it is likely to become a huge pressure point for Invictus Gaming as the series plays out.
Flexibility is Key
Fnatic's strongest attribute since Summer 2018 has been their versatility. In the funnel meta, they were able to power up both Caps and Bwipo, as the two players dominated the EULCS. Even removing Rekkles from the team and running two top laners proved viable for them, and the return of Rekkles to the stage has only offered them more options. Bwipo's ability to play the fighters, mages, and bruisers - as well as tanks on occasion - allows for a diverse carry spread across the map. Caps' tendency to play extremely aggressively draws the attention of junglers and other laners to the mid lane, and likely will prove an extreme pressure point.

What this means is that Fnatic are more than capable of playing to any role across the map, and then adjusting their champions, picks, and even players to suit their game plan. Fnatic's playstyle allows them to match up well with Invictus Gaming, including their extremely strong early-mid playstyle. Broxah's ability to understand the lanes most requiring pressure, and then play to defend those while also attacking the weaker opposing lanes has tended to be much stronger than Ning's at times questionable playstyle.
Out With The Old, In With The New
Fnatic's ability to support -and put faith in - their newer, carry-oriented players has also tended to be very impressive. Bwipo's Viktor top games allowed him to showcase his skill against Licorice, and he showed he was more than capable of carrying on Jayce. Caps' performance on two distinctly different champions - Aatrox and Azir - allowed him to show off his ability to play two very different styles, both the backline mage and the pseudo-frontline carry. The sheer breadth of styles that the solo lanes are able to play frees up the other lanes as well, where engage can come from the bottom lane (in Rakan, Pyke, or Alistar) or the jungle (with Lee Sin, Xin Zhao, or even the surprise Elise pick.)

Fnatic has dropped one game so far in the seven that they have played in the knockout phase, and that loss was likely due to a botched level 1 more than the perhaps questionable Elise pick. While Invictus Gaming's solo laners look almost godlike, Fnatic's top and mid laners are likely the best players in the tournament to match up to them directly, and the results back that up. This final shapes up as the rematch of the group stage, and with Fnatic holding the 2-1 lead, that mental edge could prove enough for the organisation to achieve glory for Europe.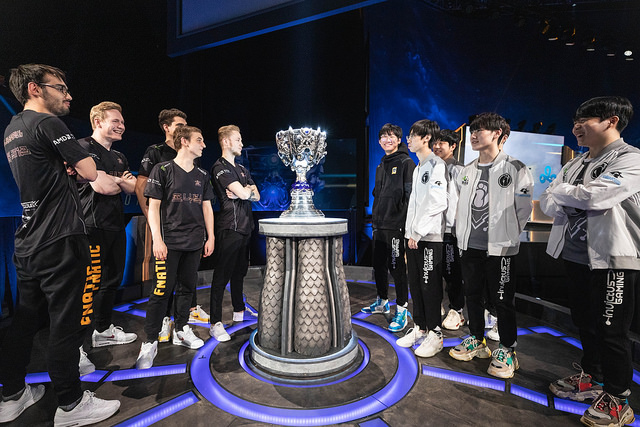 Finally, the reign of Korea is over. For the first time in five years, Worlds will finally have a winner from a new region. These teams have already met in the group stage, and while Fnatic got the best of Invictus Gaming back then, the best of five is an entirely different beast. So let's take a look at the direct matchup between the teams as they both look to make history.
Starters and Substitutes
While most teams have substitutes who'd never see the stage, both these teams have top lane subs that they're more than willing to play. Both teams have been favoring their rookie top laners in a meta where the counter pick is everything. TheShy and Bwipo are both confident players who want nothing more than to take down their opposition in the most stylish way possible. However, when it comes to raw talent, TheShy might just have the edge on the self-proclaimed "Best top laner in Europe." His dominance in the semifinals would leave most people nervous but Bwipo's confidence could very well keep him in with a fighting chance against a player who's made a name for himself by going for the big outplays.

On the other side of the coin, we've got Duke and SoaZ. Two superb top laners with vast experience on the biggest stage. While Duke isn't quite at the level of his time in the LCK, there is absolutely no doubt that the top laner who created a lane kingdom in Korea is still there. He still has the highest CSD@10 demonstrating the fact that he's more than capable of decimating his opponent if given the right match up. SoaZ, on the other hand, is a far more mature version of the player that challenged Korea's top lane gods in the past. He has now well and truly bought into his role in the team and if Fnatic do call on him, you can expect on him to execute on that role as the sponge for pressure.
Rumble in the Jungle
The jungle matchup for this match is an intriguing one, given the two junglers' almost mirror image. Broxah has played countless champions, while Ning has a small, defined champion pool. Broxah is measured and reliable, while Ning is erratic and veers wildly between carry dominance and confusing aggression. Broxah has continually dominated his opponents, while Ning has shown clear weakness at times against many teams.

The differences between these two players means that the matchup is sure to be interesting. While Broxah prefers clever pathing, warding, and opportune ganking and/or counterganking, Ning seems to rely on his instinct alone in order to win games for IG. His signature pick, Camille, indicates his willingness to dive in for his team and engage, and also allows him to gank for RooKie in the mid lane. Broxah's tendency to provide cover and vision for his team while also serving as a carry threat is not to be underestimated, however. At this World Championship, Broxah has overshadowed his more fancied jungler opponents to put his hand up for a potential Worlds MVP award. If Fnatic is to stand a chance against Invictus Gaming, he's going to need to keep up his incredible performance and lead his team to victory through his superior map play.
Baby Faced Killers
The mid lane matchup is likely the most exciting matchup in the tournament - Caps, the prodigal son of European mid laners, and RooKie, the best mid laner in the World. While both mid laners are mechanically fantastic, the edge definitely lies with RooKie. Unlike Caps, RooKie is perhaps the most stable player on his team. Regularly putting up huge damage numbers, RooKie has been able to consistently press his opponents to gain huge advantages and quickly roams alongside Ning to impact sidelanes. While Caps definitely has the better jungler in Broxah, RooKie is used to playing against teams looking to contest the mid lane 2v2 - his greatest opponent this year was RNG, who utilised both Karsa and MLXG to pressure mid lane and unlock Xiaohu to roam. Unlike RNG, however, Fnatic looks to unlock Caps to dominate, rather than roam. Games on champions like Leblanc, Aatrox, and Azir have proven Caps' ability to play three distinctly different styles, while always maintaining his signature aggressive style.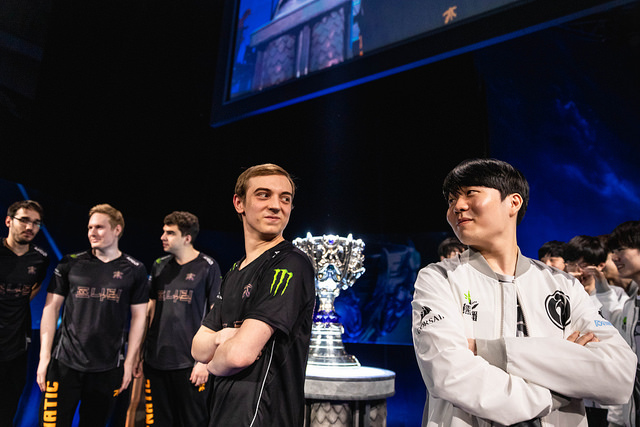 Where RooKie may be more measured, calculated, and impressive overall, Caps' raw talent and potential is inspiring on the Fnatic side. Caps and Rookie are like two completely different sides of the coin - where Caps is the raw talent, unpolished and fantastical in his play; RooKie represents the other side - balanced, powerful play that punishes all that step too close to his brilliance. While both mid laners are outstanding in their own right, Rookie is clearly the more consistent performer from the two mid lane stars and he's already proved to have Caps' number in their previous matches. For Caps, it'll be more about stemming the bleeding than putting up a carry performance from the mid lane.
Differing Methods
For Invictus Gaming, the bot lane is a stomping ground. Jackeylove's favored Draven and Lucian picks can spell disaster for teams that are unable to tame him. For Jackeylove it's not a question of if he will attempt to kill his opponents but when. His bloodlust has often led to his doom, however, and he'll need Baolan on his best behaviour to play clean up for his aggressive AD Carry.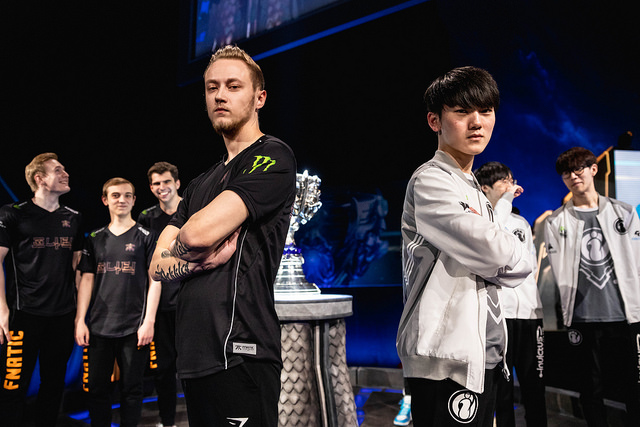 Fnatic's bot lane, on the other hand, approaches the bottom lane as a tool towards victory. By placing Rekkles on self-sustaining, wave clear champions, they open up the possibility for Hylissang to link up with Broxah and dominate the map. For Fnatic's bot lane it'll be all about stopping Jackeylove from getting a roll on because as he proved against KT Rolster, nobody but Jackeylove stops the party once it gets going.
Conclusion
In a Worlds where predictions seem near impossible this final shapes up as one of the biggest toss-ups in recent memory. I've been one of Invictus Gaming's biggest critics over the year and yet watching them in the knockout stage of Worlds I couldn't help but get a little excited. This is a team that has frustrated me for so long, dangling their potential in front of me lick a carrot on a stick.

However, until the KT Rolster match, I never truly had faith in them. The team we saw in the group stage that struggled against Fnatic is not the same team that stands ready to inscribe their name in the history books. Whether it was Jackeylove's confidence to flash forward and actually succeed or TheShy's monstrous Jayce, I've finally found the confidence to say that Invictus Gaming are the best team in the World.

Invictus Gaming: 3-1.