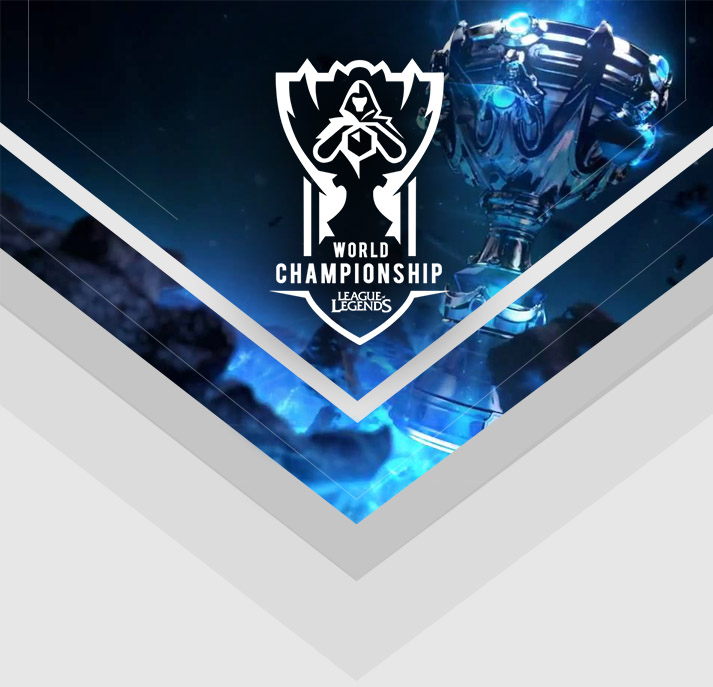 After an incredible eight days, the 2018 World Championship Group Stage has come to an end. For a moment, Group A seemed destined for a 4-way tie for first, and while we weren't served up with that insanity, Afreeca's powerful team fighting and G2 Esports immaculate draft and macro served viewers with a delectable treat. After Gen.G's capitulation in front of a home crowd, the underdog story of Vitality emerged and was crushed just hours later in a heartbreaking end to Group B. Meanwhile, Group C saw KT Rolster very nearly complete a clean sweep of groups, only to drop a game to EDG and hand them a berth in the quarterfinals as well. Group D was a matchup of Titans and mortals, as Fnatic and Invictus Gaming went head to head for the first seed in the group with Fnatic coming out on top in a tiebreaker. So while we await some scintillating quarterfinals matchups, its time to dive into the stories that defined the 2018 World Championship Group Stage.
Group A: Revenge of the Donger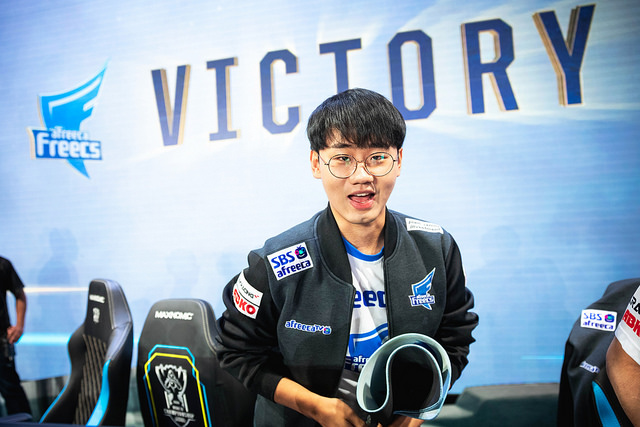 1st: Afreeca | 2nd: G2 | 3rd: FW | 4th: PVB
The first round-robin of this group had everyone second guessing their predictions. The group favorites, Afreeca Freecs, looked utterly lost at sea, both in their draft and in their gameplay; and with so many teams trading wins in each direction, it seemed as though this group was anyone's to win. By the time the second round-robin came around, however, the Freecs had righted their ship and cruised into first place with a comfortable 3-0. Meanwhile, Phong Vu played spoiler after being knocked out earlier in the day, defeating the Flash Wolves and sending us into a tiebreaker for second-place between G2 and the Flash Wolves.

What came next was an absolute mauling. All of the Flash Wolves faults over the week culminated in an absolute failure from the very first second of champion select. Whether or not the Mordekaiser was always planned as a counter to the Heimerdinger is something we'll likely never know for sure, but it sure didn't pan out that way. Their draft was horrendously thought out, picking champions that simply didn't match up together, and this resulted in G2 keeping control over the entire game. Small mechanical misplays from Perkz aside, the Flash Wolves looked no chance at making it out of groups for the first time since 2015.

And if we're honest, the better teams made it out of the group. Some would call the drafts that Afreeca dished up earlier in the group stage as disrespectful, while others would call it a misread on the meta. However, once they rectified their drafting phase, their superior team play was able to shine. They're not infallible, but when they get a comfortable draft with clear win conditions, Afreeca is quick to pull the trigger when their composition spikes appear. Despite some of their individual mechanical faults, G2 Esports played a clean macro game for the most part, and their drafts continuously put their team in comfortable positions where they were completely aware of their win conditions at all times. In all truth, they're a dangerous second seed, as their preparation so far has been immaculate, and a best of 5 is the best place for them to show off the style they've developed.

For the Flash Wolves, it's another disappointing end to a promising season. Once again, they fail to make it out of groups, and they've only got themselves to blame. It's hard to argue that they played their best on the day, with Betty and Swordart, in particular, having an uncharacteristically bad set of games. So where to next for the Flash Wolves? Their standing as the best team in their region for the past three seasons has us wondering if their progression is being stunted by being the big fish in a little pond. They've got the talent to make a splash internationally, but whether they have the drive necessary to hit that next level is a question that remains unanswered.

Phong Vu Buffalo couldn't quite live up to the hype that the GIGABYTE Marines brought last year; however, they were no slouches. They continuously pushed for advantages in the early game without fear and their top laner, Zeros, was a treat to watch. Ultimately, it was their inexperience in the macro game that led to their downfall, but they can hold their heads up high knowing they pushed some of the best teams in the world to the brink.
Group B: Heartbreak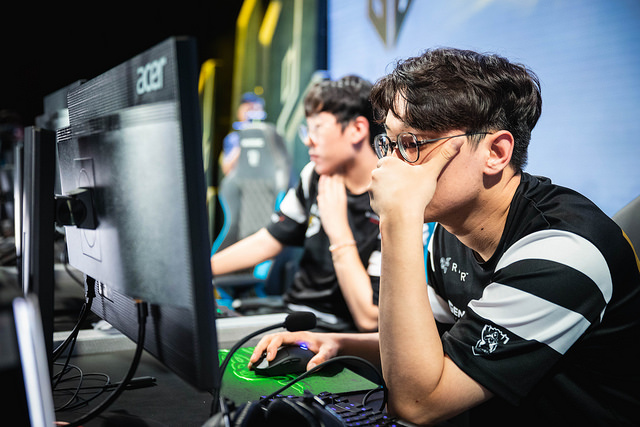 1st: RNG | 2nd: C9 | 3rd: Vitality | 4th: Gen.G
The oft-mentioned 'Group of Death' of the League of Legends world championship is a yearly occurrence, but none have looked quite as definitely deadly as the 2018 Group B. Comprised of the Chinese Champions RNG, 2017 World Champion Gen.G, North America's most worldly representative in Cloud9, and the rough-and-tumble European second seed, Vitality, Group B was always going to be an exciting proposition.

Even with such promise, Group B's volatility delivered in every way.

After the first part of the group stage, the results were (mostly) expected. With Royal Never Give Up in first place, and Vitality contesting for second, Cloud9 and Gen.G were faced with the potential fate of succumbing to the strength of the Chinese powerhouse and the upstart Europeans. As the day progressed however both Cloud9 and Vitality secured impressive victories against the Chinese first seed, and RNG found themselves much closer to elimination than they first appeared. Although they eventually emerged as the first seed from Group B, Cloud9 and Vitality proved that gods could in fact bleed, and Cloud9's emergence as the second seed was a testament to their stupefyingly good rookies.

Of course, the most surprising performance has to be Gen.G's utter meltdown. Widely expected to move forward as the second seed (or even contest for first place), the former world champions looked the most lost they had all season. Gone was the clear sense of direction, calculated aggression from Haru, and well-heeled laning from players like Cuvee or Ruler and CoreJJ, and in their place was a severe underperformance by Crown and very questionable play across the rest of the map.

However, Gen.G's demise came with Cloud9's rise. An extremely close pair of games against RNG showed the Cloud9 that Reapered, Rapidstar, and the rest of Cloud9's coaching staff envisioned - one where Licorice could run over teams on champions like Hecarim, or land incredible engages with Shen. Similarly, Zeyzal's play showcased the potential of a rookie allowed to give it his all on the biggest stage. Even Svenskeren - a player much-maligned by North American fans - stepped up unbelievably well, with stable performances for a roster that has finally seemed to step up to the next level.

Although Vitality - as the third-place finisher - has not progressed to the knockout stage, the European second seed utterly demolished Gen.G and managed to take a game from Royal. Which indicates that the team that many saw as an also-ran in a group full of veterans of the international stage has the potential for much more. While they did get sent home, Vitality's performance was outstanding, given their expectations going into the tournament. As a team moving forward, Vitality will get even stronger, assuming the team is able to retain their currently fantastic roster - including YamatoCannon and the rest of the coaching staff.

Once again Cloud9 has emerged as a shining light for North America, and Royal Never Give Up has shaken off potential nerves to pave their way to a finals run. While Royal did drop two games in the group stage, they remain an immensely strong team that should be feared. RNG's dynasty could be three best of five wins away, but it is a long road ahead of them and they won't be afforded any more mistakes as they tackle an incredibly difficult bracket run.
Group C: Fate and Failure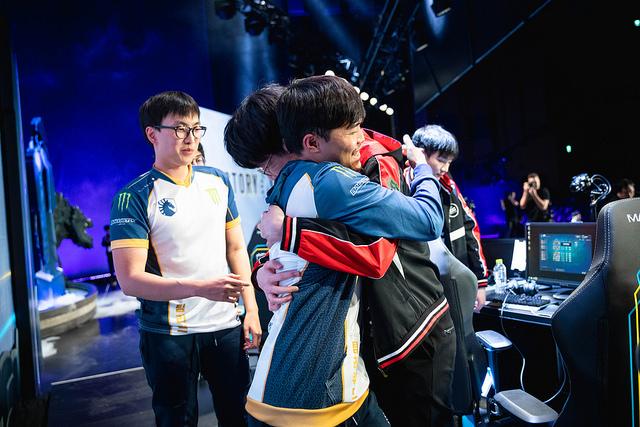 1st: KT | 2nd: EDG | 3rd: TL | 4th: MAD
After the first round robin, it seemed as though KT Rolster would coast to an easy 6-0 after dismantling all who came across them. Their superior drafting and macro game meant that for the most part, they were unchallenged during the group stage. That is, except for their second game against EDG, where they chose a composition that lacked the agency that their previous drafts had provided them. On the back foot, they were unable to strangle EDG out of the game using a superior vision game, proving they were not infallible.

Of course, the other consequence of EDG's surprise upset against KT Rolster was the elimination of the North American first seed, Team Liquid. The first stint at Worlds for the organization resulted in disappointment as they were unable to find a comfortable style to play consistently. At sea against KT Rolster in both their games, TL seemed rattled and unable to recapture the style of play that led them to two straight NA LCS Championships. In their first game against EDG, the game that ultimately resulted in their early exit, they seemed to be panicked in their play, engaging without thought and ignoring their win conditions. In another world, a 3-3 record would at least result in a tiebreaker situation, but for Team Liquid, it highlighted their inconsistencies and lack of focus that plagued them, both at Worlds and at the Mid Season Invitational earlier in the year.

EDward Gaming came into Worlds without the fanfare that surrounded them at previous World Championships. A new look team, with their support, Meiko, as their new leader, some considered them lucky to even make it to Worlds. However, it seemed as though this lack of pressure meant EDG could play some of the best League of Legends that they've produced at Worlds. Meiko and iBoy were, of course, the focal point to their deadly attack, but it was the entire team play that impressed the most from EDG. While in the LPL, it was their early game prowess that led to wins, their group stage performance was centred around strong team fighting in the mid-late game.

KT Rolster's emergence from the group in first place isn't surprising. Korea's best team proved that despite the lacklustre performances of other Korean teams, they would remain a formidable opponent. Much has been made of KT Rolster's incredible roster, and it's finally time for them to make their mark on the world stage. When it comes to raw talent, nobody at Worlds can match them. It remains to be seen if they can live up to the hype that will be surrounding them, and the challenges that await them in the knockout stage will test their status as the Korean superteam to the fullest. And for MAD Team, the less that could be said about them the better. They lacked the ingenuity or the boldness to challenge their more experienced rivals, but at least they have a cool name?
Group D: Titans and Mortals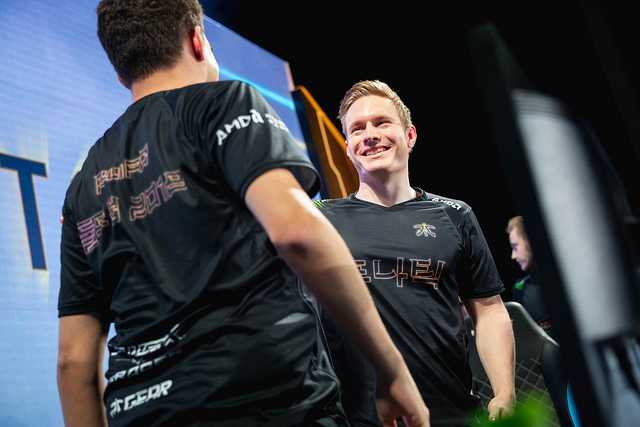 1st: Fnatic | 2nd: IG | 3rd: 100T | 4th: G-Rex
After all of the drama of the previous days, this group resulted in the clearest gulf in class between the top and the bottom two teams. When faced against the Titans in Invictus Gaming and Fnatic, 100 Thieves and G-Rex were ultimately mere mortals bowing in their presence. For G-Rex, they rounded off a disappointing Worlds tournament for the LMS region, with their winless streak in the group stage the second 0-6 record by an LMS team at Worlds, meaning the region ultimately went 3-16 in the group stage. 100 Thieves, on the other hand, faced the wrath of fans after being perceived as unworthy of their place at Worlds. The choice to play Rikara instead of Cody Son will forever baffle experts and fans alike, but what's done is done. After seeing the performances of Fnatic and Invictus Gaming, it's hard to imagine either TSM or Echo Fox challenging them, and despite its disappointing end, 100 Thieves can still hold their heads up high after a successful first season in League of Legends.

In a group that was hyped up as the matchup between two incredible mid laners in Fnatic's Caps and Invictus Gaming's Rookie, the best individual performance came from an unlikely source. Fnatic's jungler, Broxah, demonstrated that in a team of mechanically talented carries, he was not to be forgotten. It was Broxah who, on his signature Lee Sin, was able to be the key difference maker as he constantly outpathed Ning, and effectively neutered Invictus Gaming's advantages in mid and top. Coming into Worlds, Fnatic had leveraged their superior mid laner, and their flexibility in top lane as their key strengths. However, moving forward into the knockout stage, teams will have to respect Broxah's ability in a meta that favors aggressive early game junglers.

Coming into Worlds, Invictus Gaming was hyped up as a potential challenger for the World Championship, and their exit as a second seed comes as a surprise for many. However, looking closer into their performances throughout the year, and the same inconsistencies that plagued them in the LPL have continued to inflict damage at Worlds. JackeyLove, in particular, has yet to establish himself as a player whom IG can rely on when the chips are down. Time and time again, he was caught out of position at crucial moments, and despite Rookie's ability to garner considerable advantages in the mid lane, IG were unable to translate that into wins. For Invictus Gaming, it's a case of same old, same old. Baolan hasn't quite regained his form from the spring split, and IG as a whole, look like an imperfect copy of the team they were in Spring. Heading into the knockout stage, it will require a tremendous recovery of form for them to pass onto the next stage, and I just can't see it happening against KT, a team that I would judge as a superior version of Invictus Gaming.