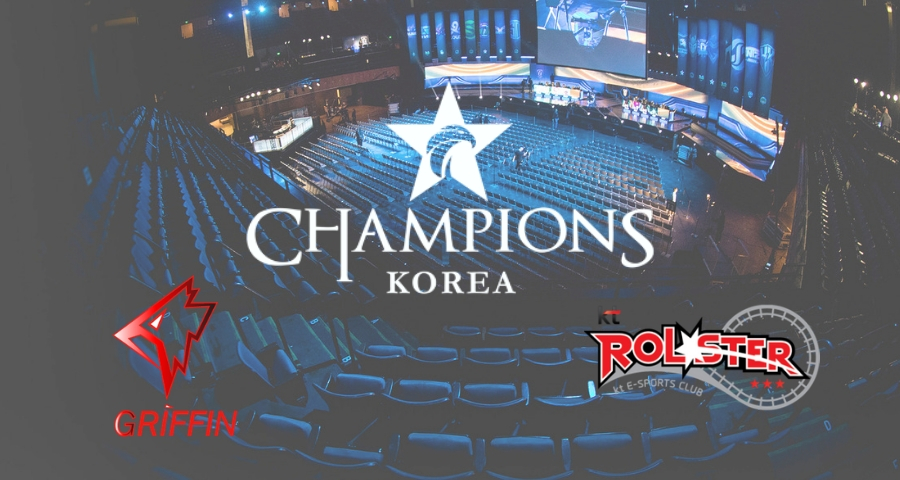 LCK Summer 2018 has been a rollercoaster of emotions. Whether it was SK Telecom tragically slumping in almost Shakespearean fashion, or Griffin dominating many teams for the majority of the split, the split delivered dizzying highs and shocking lows from teams both familiar and brand new.

Left standing alone at the top are Griffin and KT Rolster, two uniquely different teams that represent the 'New Korea'. KT Rolster has been the victim of repeated failure. Their 'superteam' of 2017 did not deliver on its promises - with such strong players, nothing less than total dominance was expected of the Korean Dream team. The 2018 Summer split has been much kinder to them so far, with their finish at the top of the table (a hairline above Griffin, to be fair) allowing them their second LCK Finals appearance with this roster, and this time, there's no room for failure.

Conversely, Griffin's rise to the top of the LCK was surprising and a fresh look at a potential 'new Korea' style that could be rising to the top. Griffin's success with five rookie players cannot be understated enough - for them to do as well as a team like KT Rolster with only a fraction of the experience is staggering. Griffin's team fighting, unparalleled aggression, and unique players has allowed them to capture the hearts and minds of LCK fans all over the world. .


LCK


Titans in the Jungle


Where better to begin than the main facilitators of the two teams - Tarzan and Score. Where Score has often represented jungle control and measured play, Tarzan has eschewed this. As a hyper-aggressive player, Tarzan has defied typical trends and has directly challenged Korean jungle greats like Score, Spirit, Peanut, and Ambition. On his signature champion, Trundle, Tarzan boasts a 100% win rate across 12 games - indicating the strength of Griffin when they can secure a strong jungler with a proactive playstyle. His dominance on a champion like Olaf against the Afreeca Freecs also showed off how he looked on a different champion - albeit with a similar playstyle.

Fortunately, Tarzan's match on KT is Score - a player who has shown that he can handle aggressive junglers. Where Tarzan has occasionally overreached on champions like Olaf (particularly in the first game against Afreeca), a player like Score can always capitalize on it. Score has been the most consistent jungler in Korea for many years, and particularly this year has been able to get the best of every jungler in the league. Score has boasted consistent CS, level, XP, and gold leads across the season - averaging about 200 gold and a whole level up at 15 minutes, which has been a large part of their most dominant victories in the second half of the split.


Final


Team Fight Specialists


Griffin and KT Rolster are in essence the perfect match for each other. While KT holds the head to head record, the two teams operate in similar ways - both teams require their bottom lane player to do a huge amount of the heavy lifting, while their top laners tend to facilitate the rest of the team on tankier and front lining picks, or more disruptive champions - such as Smeb's Kennen. With Afreeca's split push style falling by the wayside, and Samsung's 'delay for late game' win condition becoming less viable, KT and Griffin's team fight-dominant playstyle has allowed them to remain at the top - because the rewards for team fighting are much larger.

Griffin's reliance on Viper's Vladimir in the early part of the season was not only because Vladimir was good - but because they could team fight effectively with it. Lehends' answer in an Invenglobal interview sums it up the best - their compositions become the strongest when they can "engage for a lot of fights" - something they were able to do repeatedly with champions like Vladimir and Swain. KT Rolster has succeeded at this as well - their picks like Varus and Ashe clearly display their willingness to engage in full-on late game teamfights, with Deft dealing out damage, and providing engage options.
However, this has come at a cost - Mata spent 13 games on Tahm Kench - due to the team's reliance on Deft, and his carry potential. Deft's recent playoffs games have not gone well for him, as he's been repeatedly caught out in crucial situations, so he'll need to rectify that with the help of Mata. Deft's most impressive performances and statistics come on traditional AD carries as well as his Mordekaiser - interestingly enough his Vladimir has a 0% win rate with 2 games played. Where Mata has to save and facilitate Deft, Lehends has been able to set up for his team on champions like Morgana and his signature, solo queue special Shen, where, instead of playing around his ADC, he supports Tarzan to invade and challenge other junglers with impunity.

Getting to the team fight stage differs wildly between the two teams. Tarzan has relied on his jungle dominance with Trundle, working together with Chovy's Zoe often to open up leads by putting opposing mid-jungle duos so far behind they cannot recover. They then regularly take this lead around the map - such as powering up Viper in the bottom lane or opening up Sword for a teleport play. Where Chovy and Rather have been able to play roaming or pressure-based mid laners, Ucal has been steadfast in his team fight strength priority. Boasting a massive champion pool, Ucal has looked dominant on champions like Zoe, Azir, Swain, Ryze, and Yasuo. His ability to deal an enormous amount of damage - such as his infamous 1404 DPM game against the Afreeca Freecs on Yasuo - while also dying relatively few times and remaining consistent makes Ucal the perfect candidate to stand up to the snowballing strength of Griffin. Ucal may be one of the few mid laners able to stand up to the onslaught of Tarzan and Chovy, and with the assistance of Score, he should be able to perform to the same level as their last two encounters with Griffin, where they managed to beat Griffin on both occassions.


LCK


A New Look Korea



Where Griffin and KT differ in some ways, they together represent a 'new look Korea.' The removal of items like Sightstone and Tracker's Knife has born a new playstyle in the LCK - one with a team fight focus. The LCK's top teams have been able to team fight on par with LPL teams - highlighted by KT's dominance at Rift Rivals against teams like Invictus Gaming. Both Griffin and KT Rolster have proven stellar at team fighting, whether it be through experience and a more stable playstyle on KT's side or sheer mechanical skill and surprisingly strong macro play in the case of Griffin.
Both teams have strengths in similar positions - hyper carry botlaners, young, mechanically gifted mid laners, and dominant junglers - while each team has a unique strength on the opposing side of the map in Smeb for KT and Lehends for Griffin. The match for the Summer final can be expected to be KT's to lose, given the team's immensely strong roster and their ownership of the head to head record against Griffin this split. Yet, the magic and power of Griffin's legendary run cannot be understated, and the excitement of seeing such a young team lift the trophy will undoubtedly make the stakes much, much higher.


Final

Conclusion


Whichever team is the champion, KT Rolster is still guaranteed to play at the world championship - but a domestic title is something that has eluded the organization since 2014 Summer - when KT Arrows pulled off a massive upset against Samsung Blue. However, Griffin's victory secures them a title in their debut season, a ticket to Worlds, and entry as the first 'Royal Road' team since Cloud 9 in 2013 Summer - something that will likely never happen again as League of Legends teams become more entrenched in the scene. LCK viewers will as always be the winners and as the final season of League of Legends involving OGN draws to a close, the final matches of Summer 2018 could end much like 2014 Summer did - with a razor-sharp, underdog team taking down the old guard once again.