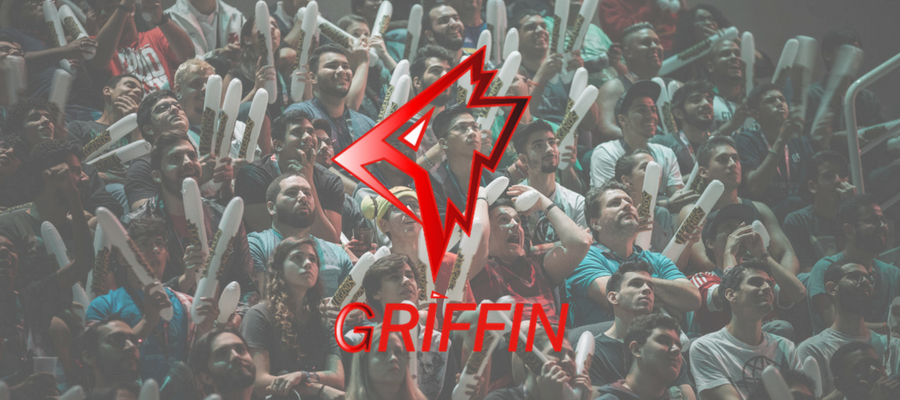 Coming into LCK Summer, Griffin was expected to make waves. The players who dominated the Korean Challenger scene entered the LCK with some low-key fanfare and were expected to upset some teams, and maybe take a few stray games from the top-tier positions in the LCK.

They were never expected to be as dominant as they have been in their rookie split.

In their opening matches, Griffin looked unstoppable. Former champions and championship-tier teams in Kingzone Dragon X, Gen.G, and SK Telecom were all left in their wake. Fittingly, their first series defeat came at the hands of the most unpredictable top-tier team in the LCK, KT Rolster, and in a convincing 2-0 at that. Despite their two defeats at the hands of KT and losses to the Afreeca Freecs, Gen. G, and now Jin Air Green Wings, Griffin remains the 'fairytale team' of the LCK. Their 13W-5L record placed them second and seeded them directly into the semifinal in their very first LCK season.

So how have they become this good this quick? Griffin's success comes as a result of several unique attributes that only they have possessed over the course of the season.
The Bot Lane Carry Expert
Firstly, Viper's success on atypical bottom lane carries has been hugely impressive. As an up-and-coming AD carry star, few expected Viper to completely outclass other premier AD carries like Bang, Pray, Teddy, and Kramer on picks like Vladimir, Swain, Yasuo, Ryze, and Gangplank. Viper's Kled performance in their only game victory against KT Rolster was also impressive as well.

Many well-known AD carries in Korea have built their identities on the signature, traditional 'AD Carry' picks - Pray's Ashe or Bang's Ezreal for example - while Viper has built his on the exact opposite. The engage-centric, forward-thinking mindset Viper brings to his team is difficult to reflect in statistics. As a player' Viper's undefeated record across seven games alongside his 8.9 KDA indicates his 'Vladimir sense' is much more acute than most other AD carry players.' His willingness to engage team fights - charging in with predator most of the time - allows him to be able to 'pull the trigger' at any point in the game, which allows Griffin to appear much more decisive in key moments.

What may not work in his favor is the fact that the meta is slowly settling towards carrying more AD Carries in the bot lane, however, his performances on traditional ADC's like Ezreal and Kai'sa have been consistent as well. Whether or not teams will allow him to get his as yet unbeaten Vladimir is unclear but he won't be caught like a fish out of water if he's targeted by enemy teams.
The Jungle King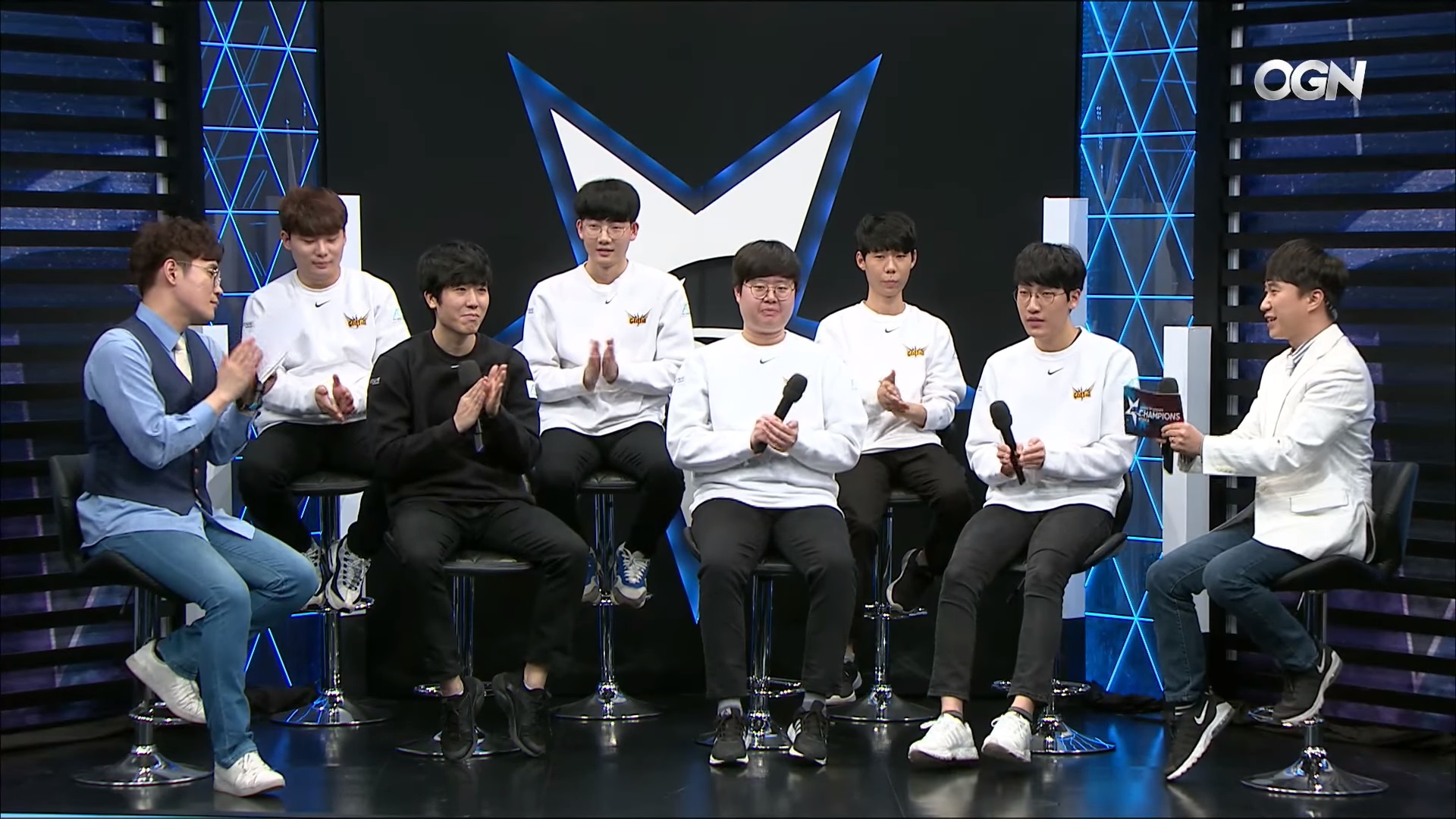 Another factor in Griffin's impressive debut season has been Tarzan's uncontestable presence in the jungle. Single-handedly maintaining a chokehold on the league in the position, Tarzan's tendencies have not gone unnoticed. On the one hand, Tarzan has taken matchups considered self-counterpicks (such as Trundle into Kindred) and on the other has also proven both mechanically adept and quick to adjust to a more demanding macro style.

His Taliyah play against Kingzone Dragon X in the second round robin was incredible, and Griffin's only victory against KT Rolster came in the second half of the season - off his remarkable play on the champion. Tarzan's performances on a champion like Taliyah show his understanding of how to be present for his lanes when they need him most - something many other junglers in the LCK struggle with.

Crucially, however, Tarzan holds the position of #1 in assists in the jungle role, which reflects his ability to get involved with the rest of his team. His picks of Trundle, Nocturne, Camille, and Sejuani reflect a player who is able to play the front line, carry and supportive styles. His partnership with his support, Lehends has been equally important, as Lehends play on Shen has afforded him more offensive capabilities than most junglers.As a team player, Tarzan (in the team's rookie split) has made a case as one of the most versatile and dependable junglers in the LCK.


The Two-Headed Monster
Finally, Griffin has been the most willing to vary their styles consistently in the LCK. Whether their team is built for the purposes of team fighting or smaller skirmishing or early game dominance, Griffin has been able to showcase a variety of different strategies. This has been made all the more impressive by their complete lack of proven competitive-level talent. Their ability to swap Chovy and Rather on a game-to-game basis allows the team to define styles for each mid laner.
Rather's performance in Game 2 of the promotion tournament against MVP shows the value he brings to the roster. His Talon pick (and performance) showcased a side of Griffin not many had expected to see - one where the mid laner (rather than superstar bottom laner, Viper) played a roaming carry role. Similarly, his second Talon pick against Hanwha Life Esports in the second round robin allowed them to showcase this style again. Although the meta had adapted to include the 'funnel Talon' strategy with smite, Rather eschewed this in favor of his previous Talon play. Although his performance in this match was not as impressive, his understanding of how to split push and apply pressure with Talon was invaluable for the victory and allowed other members - like Viper and Lehends - to group and pressure the rest of Hanwha as four.
However, there is a reason that Chovy has played more games than Rather - his performances have been phenomenal. His Zoe has been present in the majority of Griffin's games - due to the strength of his team's other picks - and has performed exceptionally. With 13 games on Zoe, Chovy boasts a whopping 13.25 KDA and a 77% win rate. He seems to be Griffin's go-to in terms of Zoe and team fighting champions like Orianna as well. His perfect-scoring performance against Hanwha Life in the first round robin highlights how Chovy uses Zoe to destroy enemy teams - particularly the team fight around 17 minutes where he picks up a quadra-kill.
The Final Fairytale?
Alongside their success, Griffin's performance is a constant reminder of the potential excitement of a non-franchised system.

As an organization, Griffin was only formed at the beginning of 2017, and their progress in Korea went largely unnoticed by both western and domestic audiences due to their underwhelming performances in both spring and summer of 2017 Challengers Korea. In 2018, however, Chovy, Viper and Lehends' addition to the roster injected a fresh set of new, rising talent that could have otherwise been snapped up by other teams in the top league.

Much like that original Cloud9 roster in 2013 Summer, Griffin's dominance in 2018 was immensely surprising. Much like the original Cloud9, Griffin are proactive, decisive, and creative - something that has been otherwise absent in LCK Summer. Their confidence shows through from their individual champion selections - such as Tarzan's Trundle into Kindred picks - and their willingness to make plays against legendary teams like Kingzone and SK Telecom. Griffin's confidence in a league where the most dominant teams historically have become worlds contenders is both inspiring and instrumental in the final LCK split.

If Griffin are able to pull it together after their recent spout of losses they will become the first rookie team to win a Korean title in their first season - barring MiG Blaze's victory in the first OGN. And with Riot Korea taking over the reins of the world's strongest league, Griffin's success may never be seen again in the era of franchising - which makes their huge success on the backs of confident, flashy rookie players even more inspiring.