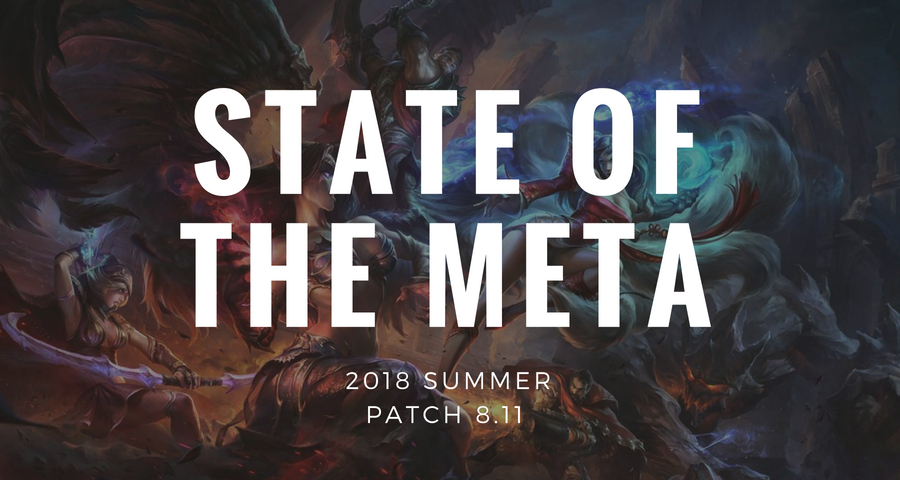 Summertime! Worlds is on the horizon and summer's about to get heated with everyone clawing to reach the World Championship in October.

From extensive early-game skirmishing, meticulous objective-oriented play, and explosive team fighting, League's game state has always been heavily influenced by the champions that thrive in the meta. Through MSI2018 and the offseason, eyes have been set on the marksman down bottom as Royal Never Give Up went home victorious off the back of Jian "Uzi" Zi-Hao.

Before we move forward, a recap on the extensive back-to-back patches of late:


Controversial changes to the Rift Scuttler started a skirmish-heavy meta to contest the Scuttle for its increased gold and experience.

Changes to jungle experience meant junglers would primarily reach Level 3 after four camps (including Rift Scuttler).

A semi-overhaul on marksmen items and base stats has left crit-reliant marksmen significantly weaker in the laning phase, but all-in-all stronger with their endgame build.

Priority Picks
As summer takes over and the sun dawns, let's delve into how the meta's shaped up over the course of the offseason by analyzing the upcoming season's most contested picks. These are all picks that will be crucial over the next patch as they stand head and shoulders above their opposition during the pick and ban phase.
The Paragon of Ionia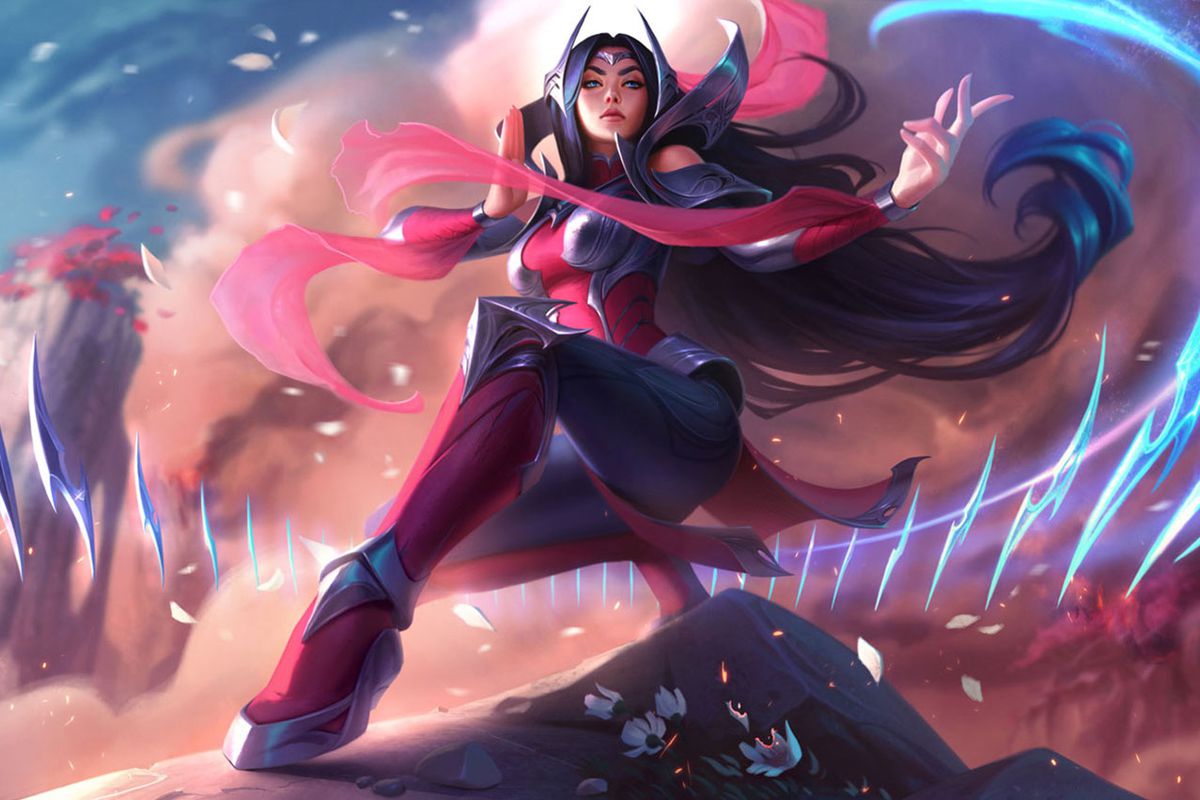 Months after the Blade Dancer's long-awaited rework, everyone's starting to realize the strength behind Irelia's Blades. From a slightly subpar win rate after relaunch (49.89% in Patch 8.7) to a 96.67% P/B in CBLOL, OPL, and LVP in the Summer Split, Irelia's grown to be the go-to bruiser for the present-day metagame.

With players starting to master Irelia's playstyle, the Defender of the First Lands can unleash her blades to ravage through skirmishes with back-to-back Bladesurges or impact the rest of the map given her exceptional mobility and playmaking ability (once you buy a Tiamat, of course). In lane, Irelia's far-reaching Flawless Duet can punish overextending players and set up plays – giving Irelia the resources needed to scale into the oppressive mid-to-late bruiser she is. Given her dueling prowess with Ionian Fervor and Conqueror alongside Triforce and Sterak's Gage, Irelia can effortlessly take down the backline with Vanguard's Edge into a double-to-triple dash which annihilates carries caught off guard. Lastly, Irelia's flexibility as a laner that can thrive anywhere (top, mid, AND bot) is an invaluable asset for the drafting phase and is a possibility that has to be prepared for in professional play.

As Ionia calls, Irelia returns to the Rift – weaving through the frontlines with her Blade Silk Dance and firmly standing against ye who dare oppose the Defiant Blade.
Hunter of the Void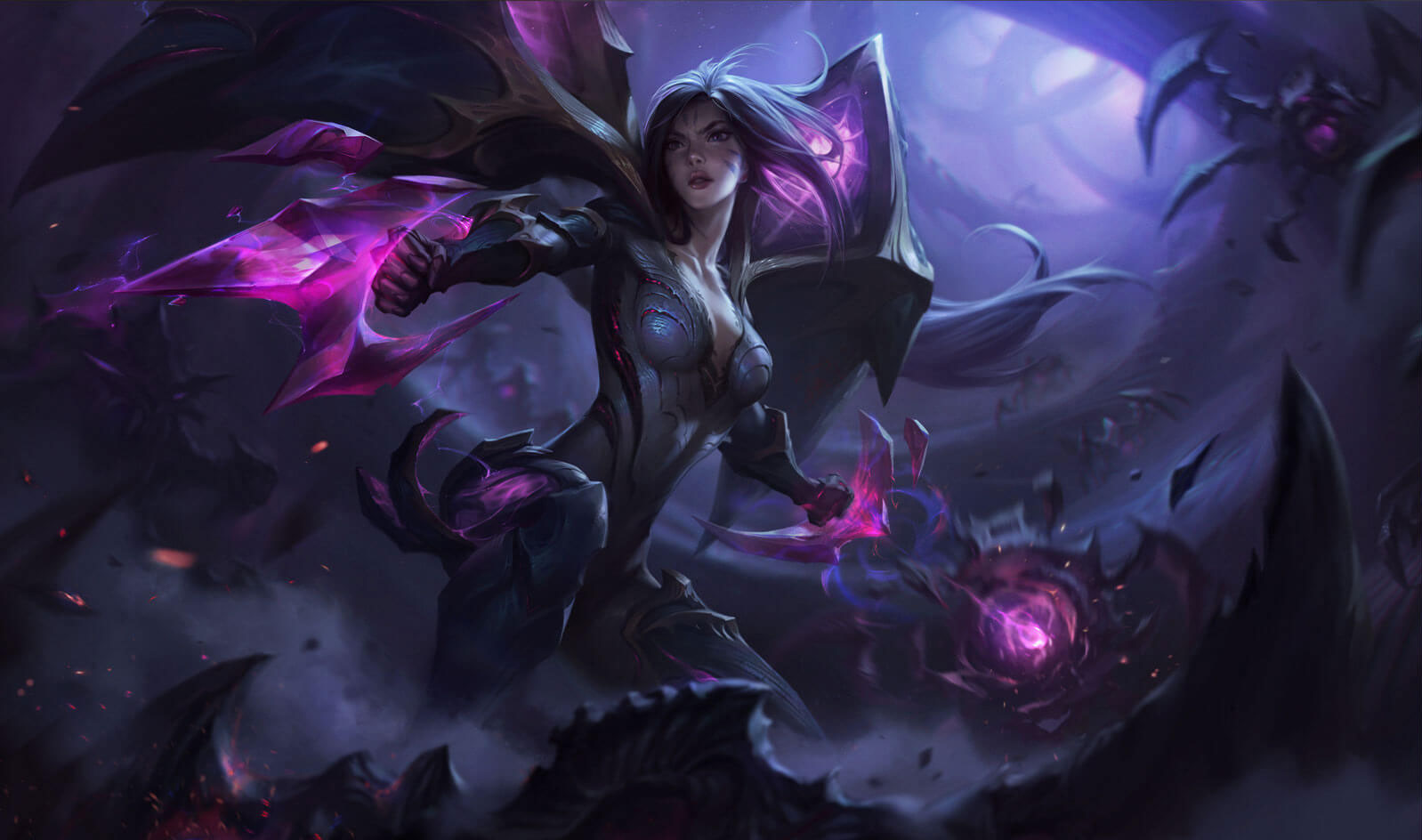 Looking back at the Mid Season Invitational, Kai'Sa stood out above the rest of the marksmen thanks to her impressive self-peel, remarkable outplay potential, and field of skill expression. With her plasma-stacking Caustic Wounds, a Rageblade-empowered Kai'Sa with substantial Ability Power (as is the build of choice for today's Kai'Sas) will take down carries and front liners alike thanks to its %missing health damage modifier. With Icathian Rain evolved, Kai'Sa's Killer Instinct becomes a menace to unsuspecting champions, and with the invisibility granted from Supercharge, the Daughter of the Void can weave in and out of skirmishes both offensively and defensively.

In the capable hands of players like Uzi and Pray, the Void Hunter's ability to single-handedly carry becomes more and more apparent – and with a composition that allows her to thrive, Kai'Sa can wreak havoc and unleash the predator within. However, Kai'sa isn't without her weaknesses. With aggressive laners like Lucian and Draven down bottom, Kai'Sa can be shut down to prevent her from reaching her fearsome endgame.

Although Kai'Sa isn't, by all means, unstoppable, leaving her open brings disadvantages you'd rather evade altogether. After all, the prospect of going head-to-head against an Ardent-censered, Rageblade-stacked Kai'Sa protected by a Soraka or Lulu doesn't look too favorable.
An Outlaw Returns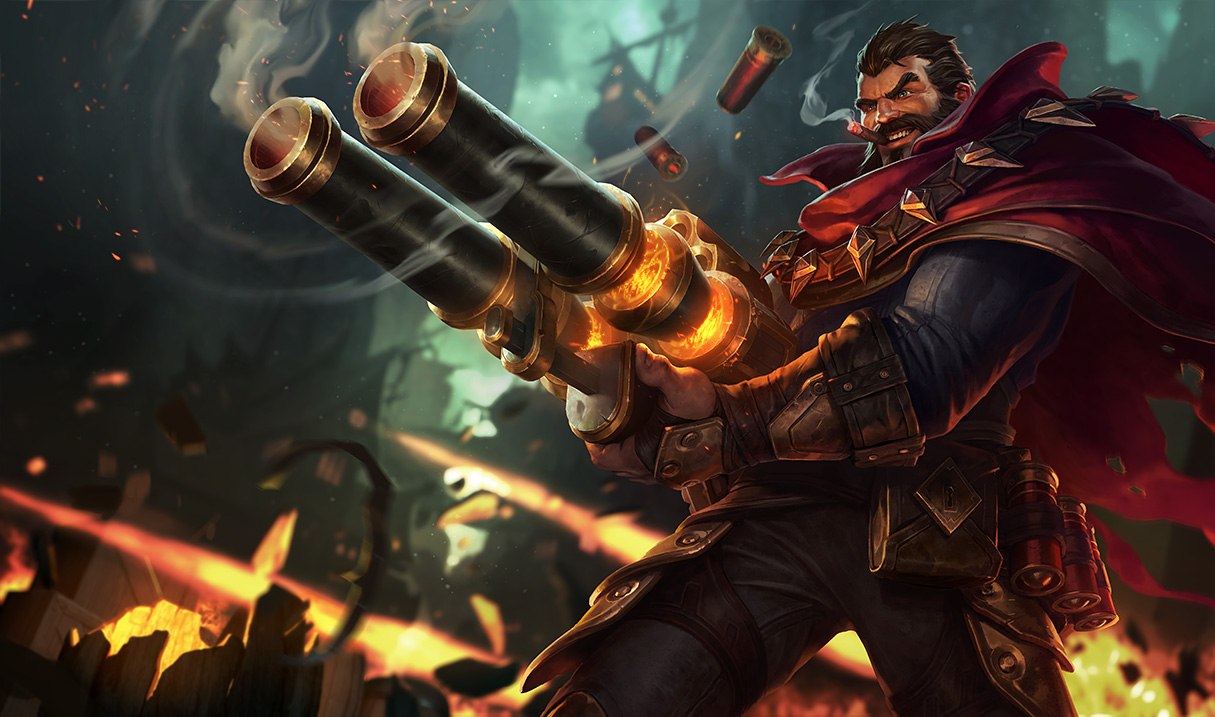 After the jungle's return to carry-esque playstyles, it was but a matter of time before Graves the Outlaw returned to dominance.

Graves's long-overdue comeback has been the payoff of noteworthy changes leading to the metagame shifting in his stride. Following the changes to the jungle in the previous patch, League's since shifted towards a skirmish-heavy early focused on contesting the Rift Scuttler. With lowered clear experience, the ability to sustain through and swiftly clear camps becomes a valued asset in the jungle – giving Graves considerable tempo leads thanks to his superior clears. Furthermore, thanks to the knockback on Buckshot, Graves mows down Rift Scuttlers with ease, therefore, denying the opposing jungler to take the immensely-valued Scuttler. If that wasn't enough, Graves can outmaneuver and take down the present-meta junglers through his range advantage and dueling potential.

Recalling to 8.1, 8.6 and 8.8, Graves saw base stat gains and reduced mana costs and cooldowns. Although the changes were unnoticeable at the time, the numbers stacked and as the meta shifted in his favor, these buffs turned him into an unstoppable gun-toting madman in the jungle.

In the competitive setting where tempo advantages lead to lane priority, objective control, and dive opportunities, Graves will undeniably turn heads and draw bans throughout the worldwide leagues – notably against players that are known to perform on carry junglers such as WE's Condi, KZ's Peanut, and FOX's Dardoch.
Twilight's Summit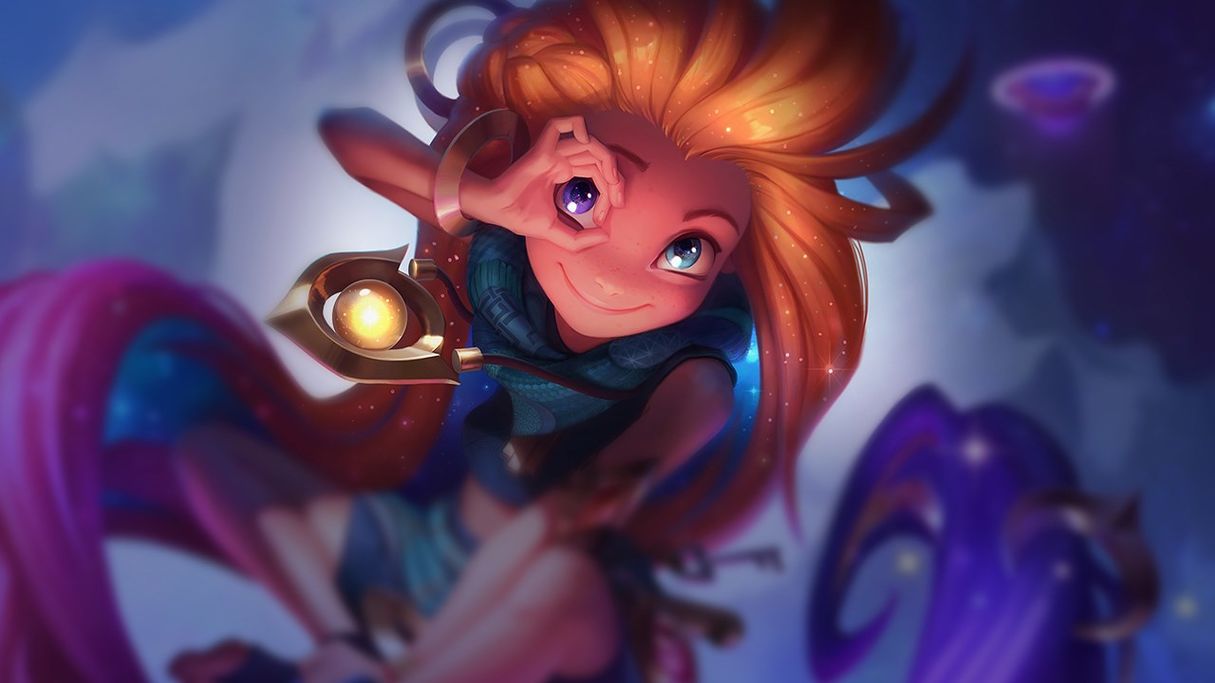 Remember Zoe, who hurled a star or two in your direction in Seventh Grade? Well, she's back, and she's just as irksome as I remember her to be.

After falling out of the loop months back, Zoe went relatively unnoticed until players started to pick Zoe up again thanks to her better-optimized build and rune paths and pattern of play. Focusing on the Everchild's strengths in the early-to-mid, laners would run Electrocute on Zoe as they would look to take down their counterparts with the penetration from Sudden Impact, the mobility from Nimbus Cloak and Celerity, and as well as running Ignite. Alternatively, for trade-heavy playstyles, one could run Summon Aery to endlessly harass one's lane counterpart and push them out of lane.

In terms of builds, the changes to mage itemization have given Zoe a way to pad her burst with the mana and passive from Luden's Echo with Morellonomicon and Sorcerer's Shoes providing 33 Magic Penetration in total to wreak havoc on the rift. With the lack of front liners in the metagame, Zoe thrives having a diversity of targets to burst down and less crowd control to go around. And when the Aspect of Twilight can go about freely without a care in the world, you know she'll be throwing one Paddle Star after another. As expected, Zoe remains to be the same old 'land Trouble Bubble from Fog of War and Paddle Star from afar' that everyone undoubtedly loves!
Rising Picks
With so many crazy changes happening over the midseason patches, League of Legends is in a vastly different state. These are the champions that are sure to rise through the ranks as teams get more familiar with their strengths in this meta.
A Wandering Swordsman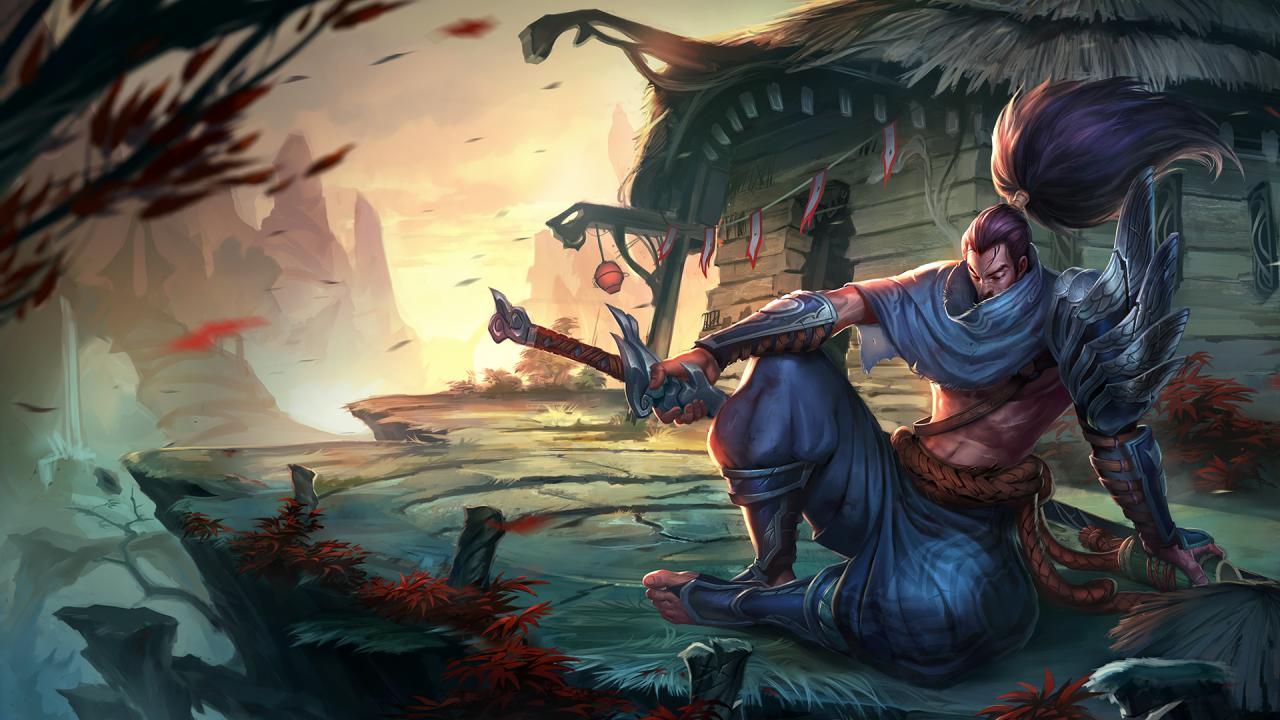 Ahh, Yasuo. An unforgiven bladesman from the First Lands, sweeping through the Rift with the wind beneath his steps. For a while now, the Wanderer's been somewhat of a niche pick-up through MSI 2018 thanks to his sheer dueling potential and side lane pressure. Picked or banned 41% of the time across the solo lanes at MSI, Yasuo is no stranger to competitive play this year – and it's easy to see why.

With ample wave clear when left alone, split push, mobility, dueling, and an endgame second-to-none, Yasuo thrives when players can masterfully take advantage of and play around his strengths. In coordinated play, proficient teams can give Yasuo the space he needs to farm earlier on and set him up to dominate mid-jungle skirmishes with crucial knock-ups to follow up with Last Breath. Furthermore, Yasuo's lane matchups tend to be easier to handle as we see the rise of Zoe and Irelia. To take it a step further, Yasuo is a flex pick that can go top, mid, and bot as well! And with a completed Phantom Dancer alongside a Support Taric or Nautilus perhaps, Yasuo can reign over any marksmen that dare to come close.
Back for Senna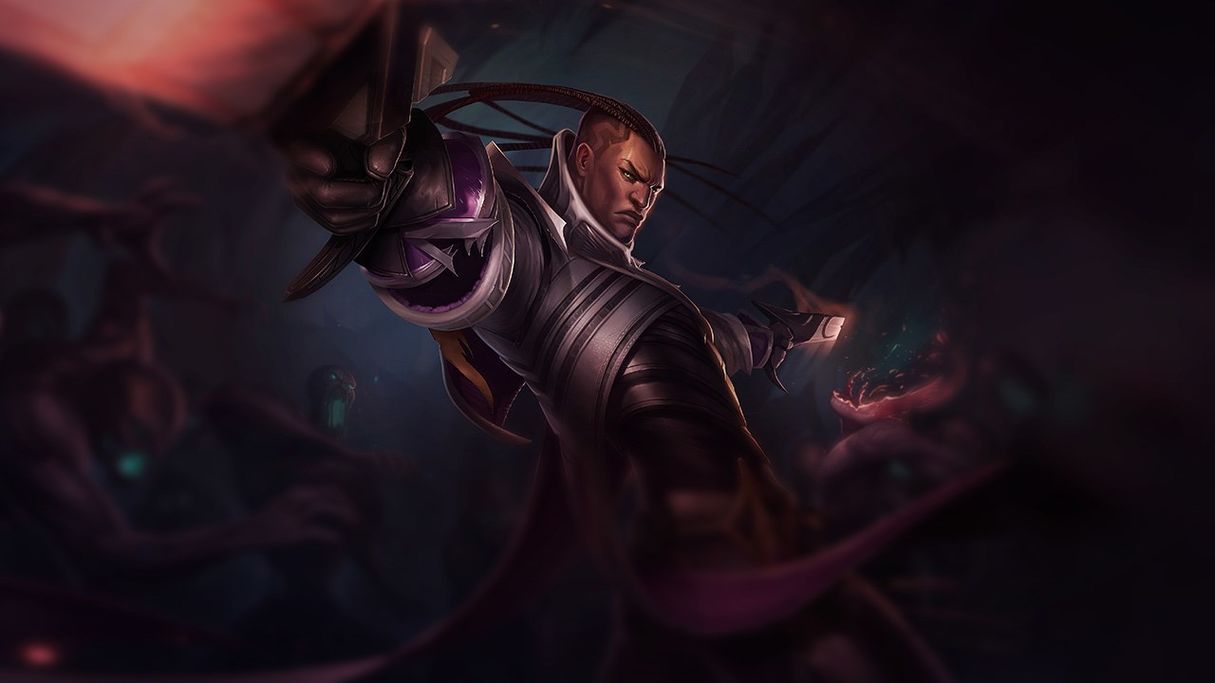 The Purifier's returned to cleanse the 'ol crit-based marksmen, bringing diversity previously unseen down bottom for the longest of time. With marksman itemization pushed towards late-game spiking and hits to lane sustain in Fleet Footwork, aggressive laners in Draven, Lucian, and Miss Fortune have started to make their way back onto the Rift. And with the introduction of a reworked Essence Reaver and the reduced cost of the Blade of the Ruined King, you know 'ya boi Lucian's bound to make his way to the top.

Equipped with Press the Attack (or Conqueror), Lucian's Blade of the Ruined King into Black Cleaver becomes incredibly difficult to match given his damage output, outplay potential, and ability to chase anyone down with Relentless Pursuit. With Essence Reaver's Essence Flare unleashed, Lucian becomes even more capable of single-handedly taking down prominent bruisers and marksmen alike. Essence Flare amps up his damage thanks to the cooldown reduction and attack speed it provides after using his ultimate as demonstrated by Team Liquid's Doublelift below.


Now having improved damage output and the added mobility to run amok on the Rift, you'll see Lucian-enthusiasts worldwide in Doublelift, Uzi, and Bang who will look to pick up the light slinging marksman once again.
Change is...Good?
As if we haven't had enough with the groundbreaking changes to the Rift Scuttler, we have yet another strategy making itself known in the bottom lane courtesy of the Riot Balance Team. And no, it's not the rise of Taliyah jungle that camps you down bot, but rather, the rise of Irelia, Yasuo, Vladimir, and whichever bruiser you can think of in the place of traditional marksmen.

Thanks to the changes to marksman itemization and baseline stats which pushed their strengths to the late-game, bruisers and battle mages that spike after completing their first item are now being picked up to overpower the marksmen of past. How did this happen? With the entirety of crit-based items only being damage-efficient after completing Infinity Edge as a third or fourth pickup, the Phantom Dancer Yasuo, the Trinity Force Irelia, or the Protobelt Vladimir now have the opportunity to 1v1 or 2v2 the carries with ease in the early-to-mid game. Don't believe us? Here's SKT T1's Bang playing Yasuo against Kai'Sa bottom in a Korean solo queue. Though falling behind earlier on in farm due to Kai'Sa's range advantage, Yasuo's stronger presence in the mid-game gave blue side crucial leads enough to close out the game.


Aside from the Rageblade-abuser Kai'Sa and carries with low-cooldown dashes such as Lucian and Ezreal, the marksmen pack will be scrambling to defend themselves against the bruisers in today's meta. Although the community has already come to complain about the bruiser-filled bot lane, I,
alongside others,
believe that the introduction of diversity to the bot lane brings added complexity and fun to the game. With bruisers, you can opt to play aggressive earlier while with traditional marksmen, although they do take time to ramp up, when they reach their endgame builds, they'll be unstoppable. Time will tell, however, if this change will be welcomed in professional play as well.
Conclusion
From the rise of Irelia and the return of Lucian, League of Legends sees itself dawning over an era where everything's changed – bruisers have become the marksmen, Taliyah's in the jungle, and all-new boosting strats from Yi and Taric to Karthus and Nunu have also arrived. With everything on the line, everyone's going to be out and about looking out for the next 'Ardent Censer' on the Rift. Seeing the present-day meta, who knows what else could rise in play before Worlds comes?
Enjoy These Articles?
We will continue to bring exclusive coverage so why don't you register on LiquidLegends.net and keep up-to-date with the discussion on our forums!