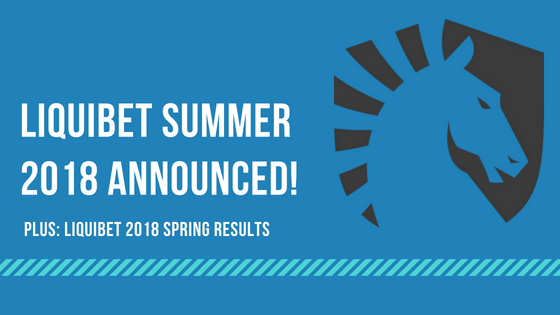 Liquibet returns for another season. This time we enter the Summer 2018 season. This season will go on all the way through to Worlds. Good luck, and may the best user win!

Here are the Spring results. Our resident Russian, Wonderful, managed to hold off a rabid chase and entering the final game of the season, first place was still up for grabs!

Spring Results




Prizes:

Prizes are TBD as the TL store is being remade for the upcoming season.

Instructions:

- Votes are open until 1 hour before the matchday starts. Currently, only EU/NA LCS and LCK are included.

- Click on the team you want to win.

Every match awards you points:
- 1 point for regular season matches
- 3 points for playoffs matches
- 5 points for finals

This season includes Rift Rivals (NA/EU + LCK/LPL/LMS) and the entirety of Worlds (including play-ins).

I'll bump this thread every time new Liquibets get added but usually, they'll be set up about a week in advance, with a minimum of 24 hours notice.

Get hype and may the odds be ever in your favor!!