Choose a Tab Above
King-Zone Dragon X: Proving Superiority
Royal Never Give Up: Chasing a Dream
Versus: Head-to-Head and Predictions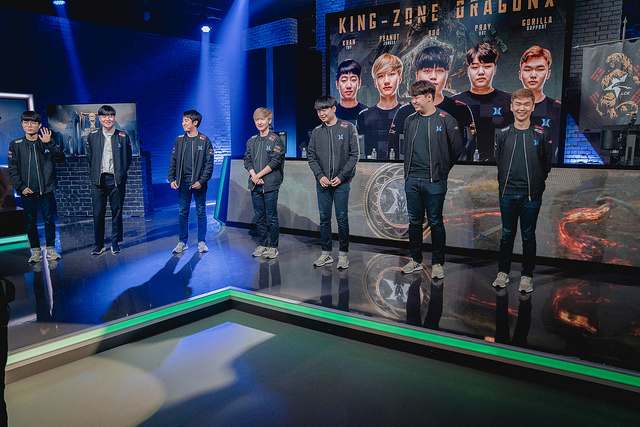 King-Zone Dragon X was expected to dominate the group stage. One of the most dominant rosters in LCK History, King-Zone (formerly Longzhu Gaming) had assembled an even stronger roster. Adding Peanut to the lineup had resulted in an overwhelming, aggressive style to develop in the LCK. Dominant solo lanes and two distinctive jungle styles left King-Zone with a massive playbook to read from. Continuing their spring dominance, King-Zone ran over the teams in LCK, securing a finals spot while creating highlights like Khan's pentakill on Riven.

A flamboyant team with echoes of fan favorite 2016 ROX Tigers, King-Zone captured the hearts, minds, and their rightful position as the Korean MSI representative. With their players being in form, and hungry to continue their dominance on the international stage, Kingzone was expected to come in firing on all cylinders. However, Kingzone's performance in the group stage left a lot to be desired.

With players making uncharacteristic mistakes and confusing play overall, Kingzone was undoubtedly the biggest surprise of the group stage - notably for how severely they underperformed.
The Khan Stumbles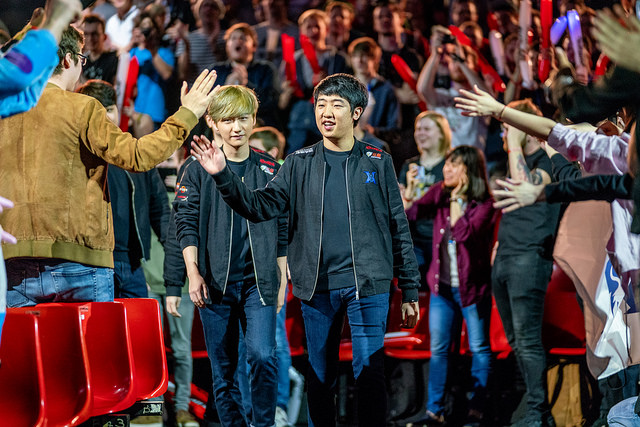 Khan's performance, in particular, was questionable and reflective of the team as a whole. Gone was the confident, aggressive and dominant performance on champions like Jayce, Camille, and Gangplank. In its place was a player staying even with the likes of Fnatic's Bwipo and Evos' Stark - two relative newcomers and much less dominant than Khan has ever been. Khan's unusual teleports, disconnected flanks, and surprisingly sub-par laning were deserving of his self-awarded "3 out of 10" ranking.

Kingzone's performance in the semifinal included everything that Kingzone needed to show off - and a few concerning factors. One game on Jayce for Khan proved that Kingzone were still able to snowball and pressure sidelanes effectively. The final game - with Khan on Cho'Gath - showed off the newer Kingzone, first on display during their finals with the Afreeca Freecs. Khan having priority in every situation allowed for almost totally dominant objective and tower control - 6 to 1 and 11 to 0 respectively.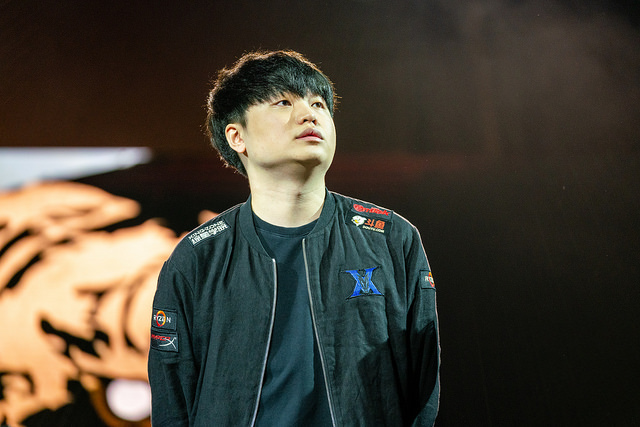 The bottom lane, however, was a point of concern for their semifinal match against Flash Wolves. The repeated first blooding of the bottom lane does not bode well for their matchup against RNG. Pray's normally solid Ezreal faced an uncharacteristic high death count in two games of the semifinal, perhaps due to the Kai'Sa pick. Kai'Sa was able to easily access the backline with Killer Instinct, allowing Ezreal's normal mobility and ease of escape to be largely negated.

Peanut playing all four games for the team was also a good sign for the team. In particular, his early game domination of Moojin - taking away three camps and both scuttle crabs - left Olaf barely level 3 while he hit level 5. The early game dominance took away the strength of Olaf and allowed Trundle to impact the early game massively. The absence of Cuzz, a more engage-centric, supportive jungler, was both reassuring and tactical. Hiding Cuzz - unlike RNG, who had both Karsa and MLXG play - suggests that Peanut is back in form and Cuzz's playstyle is something they are preparing for RNG.
Return to Form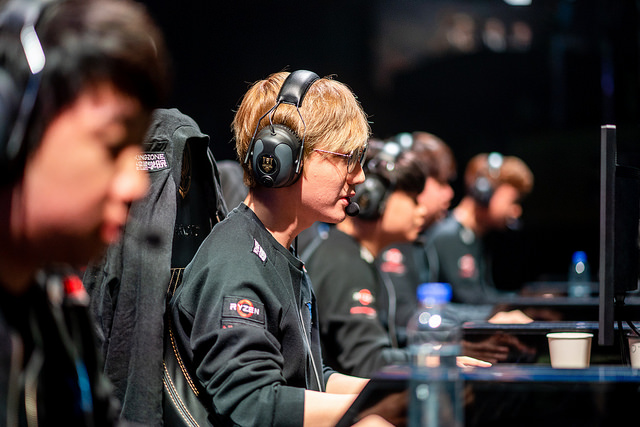 Kingzone Dragon X's performance at MSI was unpredictable and underwhelming in the Group stage. However, their semifinal performance against the Flash Wolves - a team that also beat RNG during the group stage - showed a return to form in three out of the four games. Much like their performance against the Afreeca Freecs, Kingzone's defeat of the Flash Wolves was marred by one game. That one defeat - much like the Afreeca Freecs' victory in game one of their final - involved Zoe and a distinctly different playstyle.

Their return to form in the semifinal - and the showing of the Irelia for Bdd - showed off both the strengths of Kingzone from Spring 2018 as well as something new. Kingzone's emphasis on pressure-based and rotational gameplay seems like they are preparing for the RNG matchup - the Chinese squad has shown a preference for team fighting towards the later game.

If Kingzone plays in their finals match like they did in the semifinal, Royal Never Give Up will never get the chance to team fight their way to victory.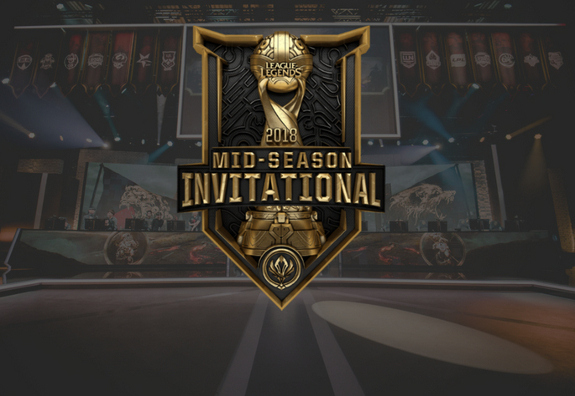 Once again, Korea and China face off in the final of an International tournament. King-Zone Dragon X, with the roster of last year's Summer LCK champions, Longzhu Gaming, have come to this international tournament with a point to prove after a disappointing Worlds run last year. Meanwhile, Royal Never Give Up, return to MSI for the first time since 2016. Still without an International tournament win as an organization, can they finally check that achievement off their list? Or will they once again fall to the might of the LCK's best?
Khan vs Letme: An Unstoppable Force Meets an Immovable Object
It's fair to say Khan has had an up-and-down MSI showing. Coming into the tournament looking to stake his claim to the title of the best top laner in the world, he hasn't looked nearly as dominant as his regular season performances in the LCK. He's had very few games that could be added to his extensive highlight reel, with his team play and his teleport usage especially proving to be extremely underwhelming in the group stage.

Letme, on the other hand, is pretty much the antithesis of Khan. His team relies on him as the main engage and frontline for the team, which he does without making too much of a fuss. For RNG, the expectation is that Letme will simply focus on farming up and becoming a beefy frontline for his superstar ADC, Uzi. Unlike Khan who has played carry champions in 11 out of his 14 games at MSI, Letme has played a tank in all but two games. Letme's win condition here is not to crush Khan in a 1v1, but to instead soak up pressure and farm up to become relevant in the team fights which RNG are so good at. For Khan, he'll have to shore up his consistencies and abuse some of the weaknesses to split push that Fnatic exposed in their semifinal against RNG if he wants to take down Letme.
Peanut and Cuzz vs. Karsa and MLXG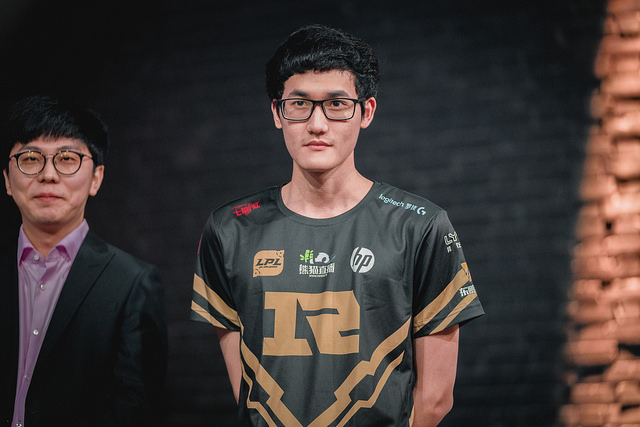 This matchup is probably one of the most stylistically similar on the entire rift. All these players love to play aggressive and proactive League of Legends, which can sometimes lead to spectacular carry performances in the jungle and at other times blow up in their faces. For now, it seems as though Karsa is the most likely starting jungler for RNG, after he showed off great performances in the semifinal, stealing away objectives from Fnatic on multiple occasions.

However, it wouldn't surprise me if RNG start off their series with MLXG as the starter, allowing Karsa to analyze the games from off the rift and come in and make any necessary adjustments later on. This matchup is certainly one which you could call a momentum matchup. Pick ban may prove crucial here as whichever team shows the willingness to give their jungler the counter pick may be rewarded with a dominant carry on a champion like Graves. Whatever the case, there's sure to be sparks flying from the jungle at Zenith Paris.
Bdd Vs. Xiaohu: X-Factor
This is another matchup where pick ban priority could be game-breaking. Bdd has shown a great willingness to bring out wacky counter picks like the Irelia in Game 1 of KZ's semifinal match against Flash Wolves. His versatility in his champion pool is one of King-Zone's greatest strengths, as they have the flexibility to play styles which not many teams in the world can replicate.

While Bdd has been one of the most consistent players for King-Zone in an otherwise inconsistent tournament showing, Xiaohu's inconsistency has been one of the key points marring an otherwise consistent performance from RNG. Despite the fact that most eyes being on Uzi in an ADC centered meta, Royal Never Give Up look most threatening when Xiaohu is playing at his best as a secondary threat. For RNG, getting Xiaohu to consistently perform at his best has been an enigma of the highest degree of difficulty. Xiaohu's talent is apparent to anybody graced with eyesight. However, his inability to consistently demonstrate this talent remains his greatest weakness. If RNG is to win against all the odds, Xiaohu must be on form. Otherwise, Bdd may just run riot on the Rift.
PraY and GorillA vs. Uzi and Ming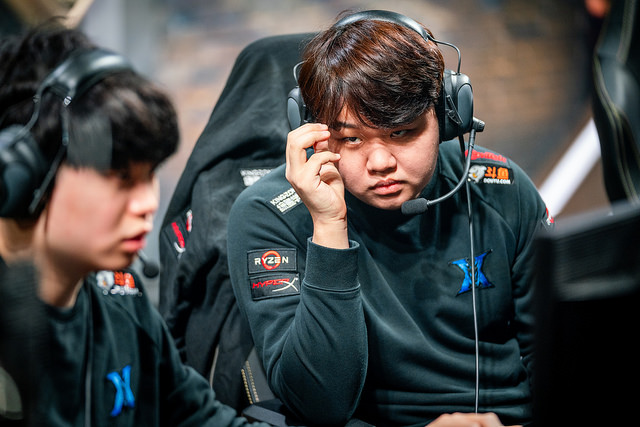 For Royal Never Give Up, the duo of Uzi and Ming stands as a massive pressure point in this matchup. PraY and GorillA have never been a laning pair known for their laning prowess, and their picks in this tournament have reflected it. Their eagerness to play teleport Ezreal with GorillA on Tahm Kench has demonstrated that their objective is to get out laning phase even and then abuse the Trinity Force power spike that Ezreal brings to the table. If RNG wants to push their advantages in this lane, Tahm Kench is a must ban. Both for his ability to nullify lane advantages and picks in the mid to late game.

In the laning phase, Uzi and Ming have only one objective in mind. Utter domination. Whether that be manifested in a CS advantage, towers taken or kills, RNG will be playing towards their bot lane duo in the early game. And they can smell blood in the water, too. PraY and GorillA's laning phase has definitely left a lot to be desired as they've been the victims of first blood in 50% of their games. Against a team like RNG, they can't afford to be giving up advantages so easily as Uzi is sure to pounce.
Conclusion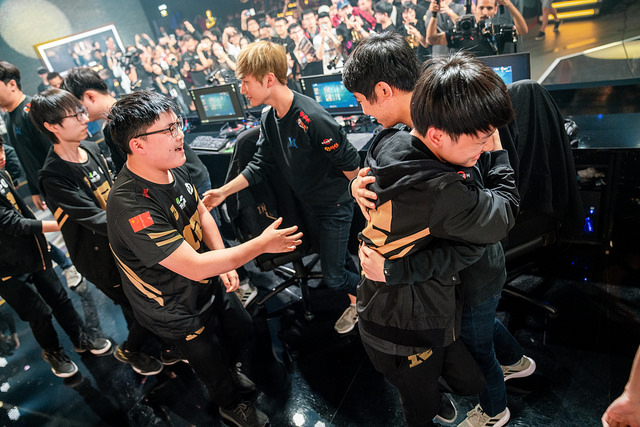 Both King-Zone and Royal Never Give Up are coming into the Final with confidence. Royal are on a nine-game winning streak and King-Zone have well and truly bounced back from their inconsistencies in the group stage. This matchup comes down to two questions. Can PraY and GorillA withstand Uzi and Ming's assault in the bot lane? Or will Bdd dominate Xiaohu with his superior champion pool and flexibility?

Neither teams are perfect and both have shown weaknesses that can be exploited in this final. King-Zone's trump card remains Khan. If he plays to the level we know he's capable of; RNG might not have an answer for his split push.

King-Zone: 3-1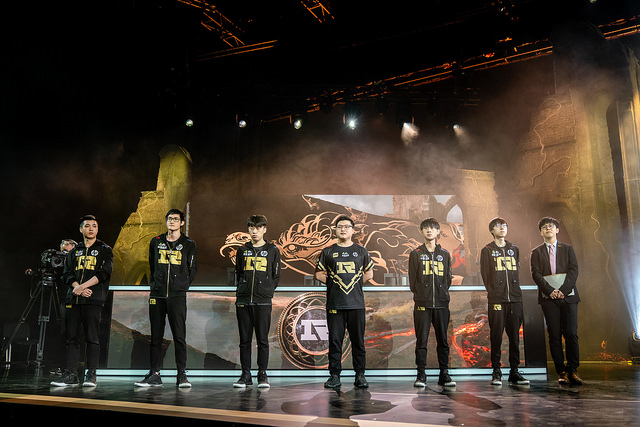 Coming into MSI, a fateful Championship run brought all eyes on Jian "Uzi" Zi-Hao as Royal Never Give Up's unmistakable key to success. Hailed as the Crowned King, Royal's playstyle centered on playing around Uzi to give the marksman the resources to dominate on the Rift. With Royal's next-level team play, the LoL Pro League Champions can readily adapt to whatever's thrown at 'em, whether it's pushing an advantage or recovering from a sizeable deficit. However, a back-and-forth Semifinals against a TheShy-less Invictus Gaming (arguably the supposed 'Finals' of the Spring Playoffs) put doubts into their standing as truly the best team to represent the LPL at the Mid-Season Invitational.
Back From the Brink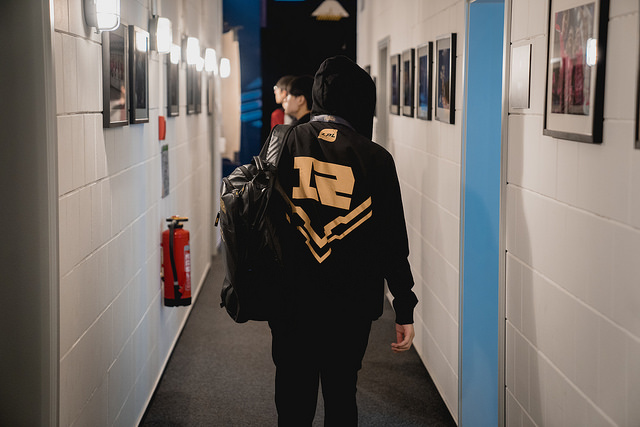 In Berlin, Royal Never Give Up started Groups within expectations as they scraped over a hard-fought victory against Fnatic and lost to Kingzone DragonX. Initially, RNG's cross-map plays and rotations would grant them leads through tower advantages and being able to set-up vision around objectives. With proper set-up, RNG consistently forced the opposition to go in blind, leading to crucial pickoffs and Barons later on. However, RNG's uncharacteristic overextending and overstaying, disrespecting potential roams and collapses, contributed towards their losses – ending the initial Round Robin at 2W - 3L. Furthermore, subpar performances from Li "Xiaohu" Yuan-Hao, Liu "Mlxg" Shi-Yu, and Shi "Ming" Sen-Ming against Team Liquid put Royal in the backseat of the Groups standings.

Starting the second half of Groups, Royal Never Give Up begun to show everyone the 'Never Give Up' behind their namesake as they went on undefeated throughout the tournament. On the Rift against Fnatic, despite a 5.2k gold differential, RNG played to their strengths as they consistently out-team fight the Kings of Europe with RNG Ming's Rakan initiating. Going up against Kingzone Dragon X and Flash Wolves, everything was on the line for Royal as it was a battle of dominance amongst the titans of the East.

Against Kingzone, RNG's MLXG went for a Lee Sin to bridge the subpar early game of Kai'sa in the bot lane. Despite falling behind early, MLXG kept the presence of mind to gank the side lanes to get RNG back in the game. Taking advantage of their point-and-click Nether Grasp from Xiaohu's Malzahar, RNG's crucial pickoffs during skirmishes led to advantages that translated into a game-ending Baron later on. Versus Flash Wolves, Uzi demonstrated a masterful performance on Kai'sa once again, coming up clutch in 1v1's and skirmishes to put Royal ahead and later on, securing revenge against the Wolves.
On the last day of Groups, the Uzi-led Royal Never Give Up looked to secure themselves atop the standings. Starting with EVOS Esports, RNG's long-range composition of Xiaohu's Zoe and Uzi's Ezreal chipped away at the Vietnamese Champions until they found an opportunity to punish a suboptimal engage by EVS. Following RNG's disappointing loss against TL beforehand, RNG's Uzi and Ming stepped it up on the Rift as they outdueled Yilliang "Doublelift" Peng and Kim "Olleh" Joo-sung which lead to a tempo and tower advantage for RNG. From there on, Yan "LetMe" Jun-Ze's Call of the Forged God on Ornn led to collapses that put them in a position to close out the game.

For the tiebreaker against Flash Wolves (and to dodge Kingzone DragonX in the Semifinals), MLXG pulled out an unexpected Xin Zhao to take leads earlier on. With a Malzahar, Ornn, and Xin Zhao, RNG picked off FW's no-frontline composition one by one to cleanly extend their lead and shortly after, took the Nexus down with Uzi hitting it off on Ezreal. Securing first in the MSI Group Stage, Royal Never Give Up looked poised to take it all heading into Paris against Fnatic.
A Tale as Old as Time: RNG Knocking Out FNC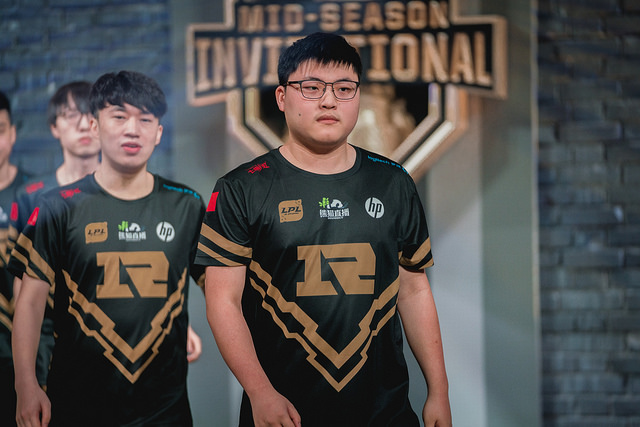 Considering Royal Never Give Up's one-sided track record against Fnatic, everyone saw them moving onto the Finals – which Uzi and co. accomplished, in a clean sweep nonetheless; although the sweep isn't indicative of how close and back-and-forth the games were all throughout. To kickstart the Semis, FNC and RNG saw back-to-back skirmishes all around the map with the gold seesawing in the process until RNG found a flank mid-side with LetMe's Vladimir and got Baron afterward.

Following Fnatic's unfortunate loss, Rasmus "Caps" Winther's Aurelion Sol put the Europeans ahead through repeated roams across the map totaling to a 5.1k gold lead by 22 minutes. However, a poorly set-up Baron attempt was all RNG's substitute, Hung "Karsa" Hau-Hsuan, needed to get RNG back up with a Baron steal. Minutes later, RNG secure Elder Dragon thanks to another steal by Karsa then RNG grouped to storm FNC's base Baron-buffed and Dragon-empowered. Sadly for FNC, if they had just canceled RNG's backs after securing Baron, Gabriël "Bwipo" Rau's split pushing Camille (who was already at the Nexus Turrets) could have possibly secured them the win – revealing a potential susceptibility to split push that Kingzone could exploit in the Finals.

To close out the series, Royal Never Give Up had to take down a Fnatic with backs against the wall as the lead shifted from one side to another with back-and-forth trades and sloppy team fights. After RNG secured Baron twice, Fnatic struck back against a Nexus-diving RNG top side and kept themselves alive to get RNG's mid inhibitor. However, a pick on Bwipo, leading to a numbers advantage for RNG, allowed them to secure their hold on the series once and for all with Elder Dragon and all inhibitors down.

With a dominant standing in Groups and a convincing win over Fnatic in the Semifinals, Royal Never Give Up, alongside an Uzi in his prime, one could make a case for RNG being favored in this final. Particularly since Uzi's kryptonite, SK Telecom T1 and Lee "Faker" Sang-hyeok (Worlds S3, S4, & S7), is absent from the MSI Finals.