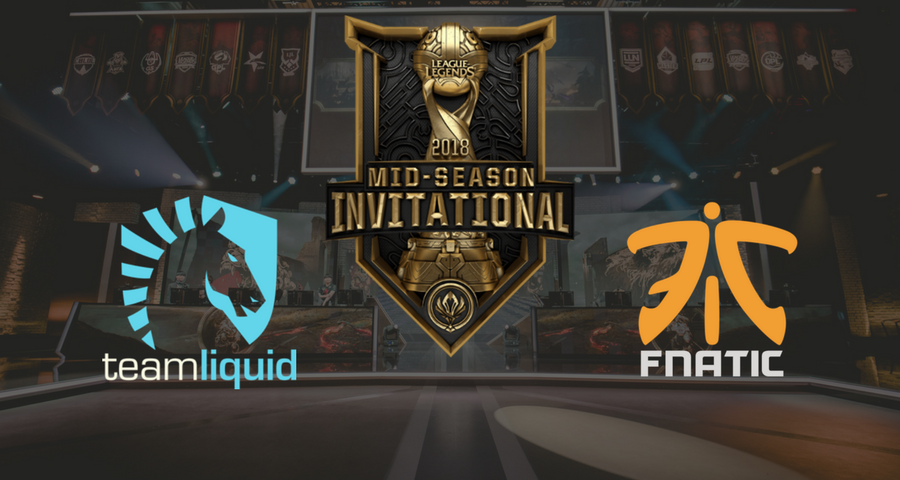 With a full split under our belts, we head to Europe for the first major International event of the year. The Mid-Season Invitational stands as the halfway mark for the year. Here, the best teams from every region come to battle for supremacy in what sets the benchmark for the rest of the year. Will Team Liquid show the world that they've cast aside their past troubles and are finally the world-class team that they've been striving to build? Will Fnatic display their true potential on the international stage after a disappointing 2017 Worlds performance? All will be revealed on the Berlin stage.
Team Liquid: Curse Breakers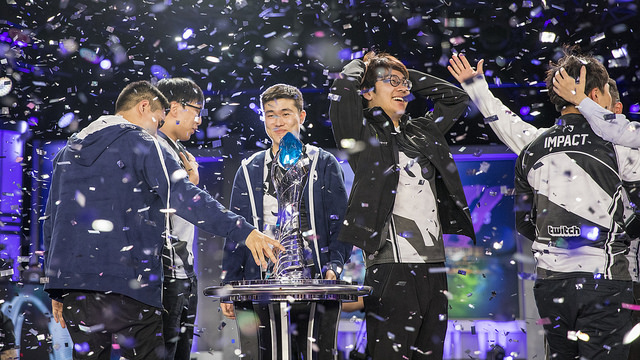 After an eternity of placing fourth, Team Curse, nay, Team Liquid has at long last taken hold of its fate alongside a Championship trophy and a one-way ticket to MSI. As one of the legacy organizations to have never hung their banner in the NA LCS studio, Team Liquid invested their all in succeeding in North America -- recruiting world-class talent across the board in Worlds champion Impact, elite marksman Doublelift, and departed Immortals in Pobelter, Xmithie, and Olleh.

When Spring started, Team Liquid went off to an incredible start, shutting down Team SoloMid, a team who also brought in all-star recruits in Alfonso "mithy" Aguirre Rodríguez and Jesper "Zven" Svenningsen of European kings, G2 Esports. With their inherent talent and rapport from playing alongside one another in Immortals and Counter Logic Gaming, Team Liquid cut through the league with their unparalleled coordination, playing aggressively and finishing matches in under thirty minutes (aside from their opening weekend match versus OpTic Gaming). Earlier in the split, Team Liquid would be characterized by their primarily aggressive 'win lane-win game' playstyle as proven by their hefty leads by fifteen (GD@15: 1259, CSD@15: 16.5) and shorter-than-average game times (34:03 compared to 37:49).

Later on, however, Team Liquid would succumb to a mid-season slump from a mistaken sense of invincibility and fall to the league's superior and bottommost units alike in Cloud9 and Echo Fox and Golden Guardians and Counter Logic Gaming, respectively. Coming into the Playoffs, Team Liquid barely secured their spot in the Quarterfinals alongside Team SoloMid and had everything to prove given their inconsistencies throughout the split.

Facing Cloud9 in the Quarterfinals, Team Liquid was poised to take down Impact's former teammates as they previously had in their rematch during the regular season. In a series expected to go back-and-forth between the quarterfinalists, Team Liquid handily swept Cloud9 as they consistently outperformed Sneaky and co. in pivotal team fights. Into yet another hard-fought series against the Huni-led Echo Fox, Team Liquid's Doublelift and Olleh stepped up to take advantage of Echo Fox's weaker bot-lane play. Given their leads from bottom (from creep score and First Tower takedown), Team Liquid then looked to control the rest of the map and forced skirmishes in their favor -- hurriedly closing the series (3-1) and moving their way a step closer to the throne.

When Finals hit on the Miami beachfront, Team Liquid's unyielding tenacity, shown through their willingness to commit to comeback plays, gave them the leading edge on the Rift. From Xmithie's game-winning Baron steal to Pobelter's tide-turning Shurima Shuffles, Team Liquid always found a way to get ahead or slither their way back to relevancy thanks to their crisp rotations and fundamental understanding of how to play League of Legends. As Doublelift said, when Cody Sun bought Doran's Shield as Caitlyn into Jhin, it was already over.
Player Spotlight: Doublelift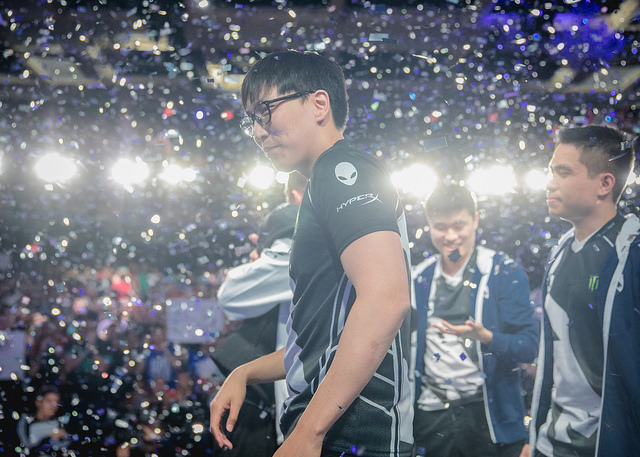 With Team Liquid on the track to redemption, one of North America's most-storied contenders will be shouldering a decisive role in their performance on the Rift: Yiliang "Doublelift" Peng. Over the years, Doublelift has accrued a following of those who love, and those who hate him, given his "everyone is trash" persona earlier in his professional career. Despite all the naysayers, Doublelift has proven his worth as a first-class marksman time and time again, winning championships left and right with CLG, TSM, and now, Team Liquid.

All throughout Spring to the Playoffs, Doublelift's stellar play was constant in Team Liquid's triumphs on the Rift. In the laning phase, Team Liquid could count on Doubelift and Olleh to come out ahead with impressive leads down bot side (1st in GD@15, CSD@15, and XPD@15 in Spring). While in team fights, Doublelift's balance of aggressiveness, positioning and knowing his limits gives him the unparalleled edge against the competition -- even coming out with a 35.3 KDA during the entirety of the Playoffs. Given a comparable amount of resources to mid laner, Eugene "Pobelter" Park, Doublelift's merit skyrockets as he can pull off hyper carries (such as Caitlyn and Tristana) and utility marksmen (such as Ashe and Jhin) depending on what Team Liquid calls for. On Team SoloMid and Counter Logic Gaming, you could see a player who hadn't completely shed his old mantra of needing to be the carry of his team. The Doublelift we've seen on Team Liquid, however, is a player willing to sacrifice anything to win, and it's this Doublelift that stands as the scariest proposition for an opposing team.

Against some of the best marksmen in the world at MSI, will the star-studded contender be able to keep up the pressure or will he yet again, falter alongside North America's fallen? To go further than Groups, it will be up to Doublelift to keep his calm all-throughout and to go beyond the call of duty; to play to his strengths on the Rift and remember to Flash once in a while. Given struggles of Worlds past, Doublelift and co. look to put North America on the map to contest for the East's hold over the League of Legends dynasty.
Fragments of the Curse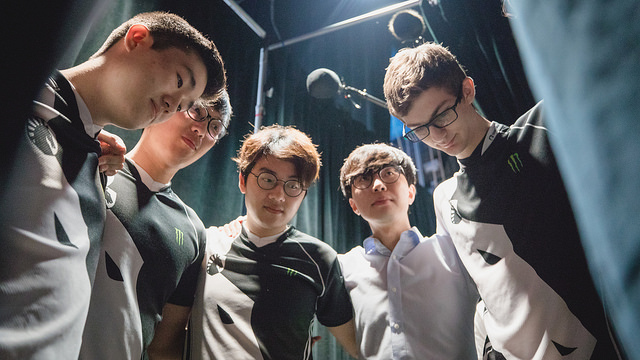 At MSI, the level of play will be of another caliber. Kingzone DragonX, RNG, and Fnatic are all names never to be scoffed at on the rift. With Team Liquid's playstyle reliant on capitalizing on mistakes, MSI will prove to be a tougher nut to crack than the Miami Finals as everyone will be on edge, looking to play around one another's weaknesses.

One look at the player lineups and you wonder, will Team Liquid be able to stand toe-to-toe with the likes of Kingzone DragonX's dominant players and Royal Never Give Up's mechanically spectacular superstars? Historically, Doublelift has struggled against Uzi and Pray, which begs the question, has Doublelift shored up his weaknesses from the Worlds of past? Will Doublelift and Olleh's dynamic which found so much success domestically be able to come out on top in a bot-centric meta internationally?

Time and time again, Team Liquid's resiliency and instinct for playmaking have proven to be invaluable in overcoming whatever deficit thrown at them. Come Groups, we will see for ourselves whether Team Liquid's impenetrable shield is enough to defend against the East's all-piercing spears.
Prediction
One thing Team Liquid have going in their favor is the fact that they have a player who's made his own run at MSI before. Xmithie's experience in making a deep run into the MSI final may prove invaluable at this tournament. And with the Team Liquid that sailed their way through the Spring Playoffs, North America might just be onto a championship run in the making.
Fnatic: The Kings of Europe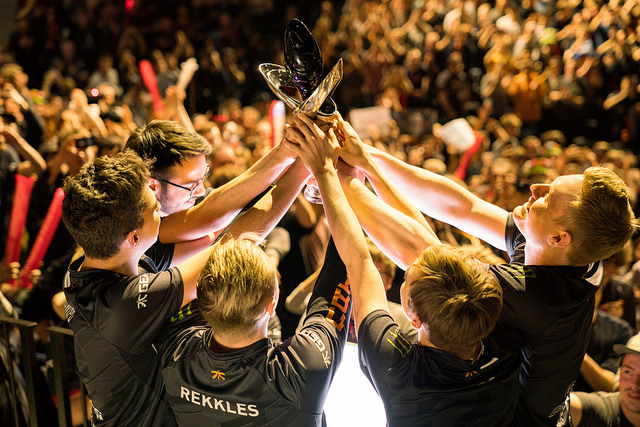 The Kings of Old have returned.
After back-to-back splits of subpar performances, Fnatic has finally reclaimed its throne from rivals, G2 Esports. Following Huni, Reignover, and YellOwStaR's departure years back, Fnatic's had trouble living up to their historic undefeated Summer split record in Season 5. Four splits, a couple o' roster shake-ups, and a staggering amount of growth later, the gold-laden Fnatic led by veteran marksman, Rekkles, are looking to make a statement once again.

Earlier in Spring, Fnatic struggled as they endured three of their four season losses in the outset of the split. Starting anew with Hylissang on Support, Fnatic's coordinated team play proved to be lackluster compared to the rest of the league which showed in their inability to close out matches despite having sizeable leads earlier on. Furthermore, Fnatic exhibited an overreliance on Rasmus "Caps" Winther's playmaking ability and laning prowess which the Italian Stallion, Daniele "Jiizuke" di Mauro was able to negate during Team Vitality's win over Fnatic. Lost in direction, Fnatic were still growing to be the team that would go on to win the Playoffs and represent Europe at the Mid-Season Invitational.

As they went through the split, Fnatic started to pick up their play. Just like a switch, Fnatic started playing towards their strengths: a proactive mid-jungle and a first-class carry in Martin "Rekkles" Larsson. Throughout their matches, Broxah would rely on Caps to consistently pressure his lane counterpart in order to translate leads mid-side to open up the map. With Broxah on early-aggressive champions (Jarvan IV), Caps would be given the leeway to play comfortably on scaling carries (Azir and Corki). Meanwhile, on the island up top, sOAZ absorbs significant pressure to allow the rest of the map to scale up while still being a sufficient frontliner later on. When push comes to shove, Fnatic's seasoned veterans can handedly comeback from deficits given their cohesion as a unit.


PENTAKILL FOR @RekklesLoL! #EULCS pic.twitter.com/d6iIlD3baj

— lolesports (@lolesports) April 8, 2018
If all else fails, Fnatic still has their 'get-out-of-jail-free-card' in Rekkles. Fnatic's dominant marksman would lead the fray on Tristana, Sivir, or Ezreal, positioning himself to take over fights single-handedly given his remarkable target priority.

Following sOAZ subbing out for the Playoffs, all eyes were on Bwipo to fill in for a stalwart veteran who's stayed competitive ever since League of Legends began. Luckily for Bwipo, the rest of Fnatic were in form, and as sOAZ Jr., Bwipo fulfilled his role as a spongy, front lining juggernaut.
Player Spotlight: Caps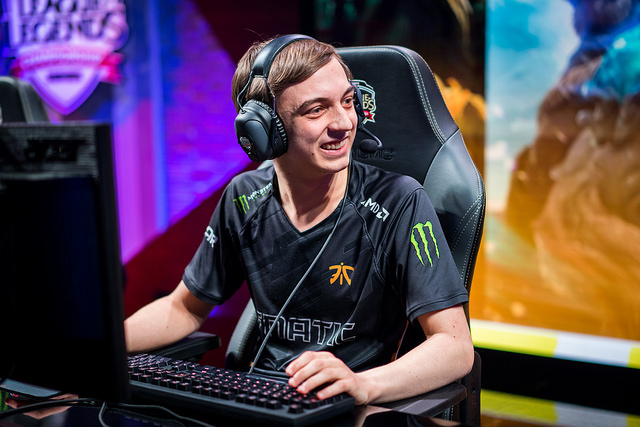 As Fnatic's split-long frontman, you'd expect Rekkles and his unbelievable stat line to be at the forefront of their successes. Which although is true, credit has to be given to mid laner, Caps, who has shown tremendous growth from 'Baby Faker' to 'Teenage Faker' in his time on Fnatic.

In Spring, Caps has shown increased proficiency, as well as flexibility, in his play from backline carries earlier in the split (Azir and Corki), roaming mids (Ryze and Taliyah), and even as a Karma shield-bot. Throughout the split, Caps has consistently shown his ability to remain relevant despite suffering deficits earlier on thanks in part to his playmaking ability.
Can we be already next Sunday please ? 😂 pic.twitter.com/6rro2a7Jhl

— Steven Liv (@HanssamaLoL) March 31, 2018
In the Playoffs of late, Caps impressively held his ground and got ahead in the mid lane against prominent solo laners such as Perkz and Jiizuke -- taking them down in classic one-on-ones. With Caps participating in 77% of Fnatic's takedowns -- the highest amongst his team -- one could say that Caps has had a significant role to play as the lineup's secondary carry.

Despite being in a bot-centric meta, Caps put on a performance in the Playoffs, drawing in pressure, outperforming his lane counterparts, and putting himself out there all for Fnatic to come out on top. Although fewer resources are funneled into the mid laner (Rekkles: 26.2% season, 25.5% playoffs, Caps: 22.8% season, 22.7% playoffs), Caps is a fundamental piece to Fnatic's success on the Rift.

With all-star mid laners joining the fray at MSI, Caps will have to live up to his title and prove that he can tussle with the likes of Kingzone DragonX's Bdd and RNG's Xiaohu and still be the core that holds Fnatic together.
Kingly Inconsistencies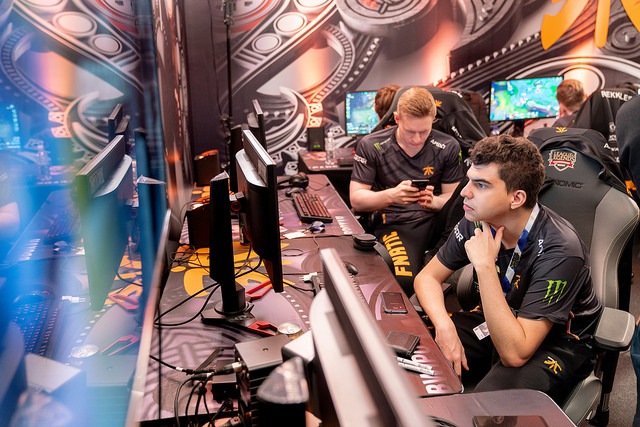 All in all, Fnatic stands out as a resilient troupe that can recover from deficits they get themselves in earlier on. With Caps providing pressure mid-side and Broxah covering for the sidelanes, Fnatic can set up Rekkles to dominate on the Rift. Furthermore, Fnatic's clever rotations allow them to stall and trade for objectives until they can reach their fearsome end-game.

To take down the European kings, one has to overpower their core playmaker in Caps. Without the Great Dane, Fnatic loses a force to rally around mid-side and will slowly bleed out as they become unable to contest for and defend objectives. Alternatively, as seen in Fnatic's loss in the Playoffs against Team Vitality, teams can look to heavily bring down Fnatic's weaker top-side (sOAZ with one of the highest CSD, GD, and XPD deficits at fifteen minutes) and create overpowering leads from there.

On a stage where everyone's playing at the highest level, Fnatic's sloppy early-to-mid will be punished by constant, calculated aggression. Even in the Finals, G2's Jankos was able to successfully pressure top side to secure First Blood, roam bot side to secure Dragon, then proceeded to make a play down bot with their tempo advantage. With junglers such as Kingzone DragonX's Peanut, Fnatic has to shore up their subpar early-game in order to make it to their fearsome late-game. However, even Fnatic's highly-regarded team fighting will be effortlessly matched by well-coordinated teams in RNG and Team Liquid. With players such as Uzi, Pray, and Doublelift on the field, Fnatic will have to do more than simply rely on their starlet marksman to have a successful run at MSI.

Prediction
As Kings having reclaimed their throne after back-to-back splits of trials and tribulations, Fnatic stand with everything to prove in the Mid-Season Invitational. With years of experience behind their backs, you can never count out Fnatic to turn around even the direst of circumstances. Despite the legacy, despite the build up, it will be up to Fnatic to improve on their clear-cut weaknesses in the early-to-mid to have the slightest chance against the tournament front-runners from the East. Otherwise, an early bus ride back home seems an inevitability for the Kings for Europe.