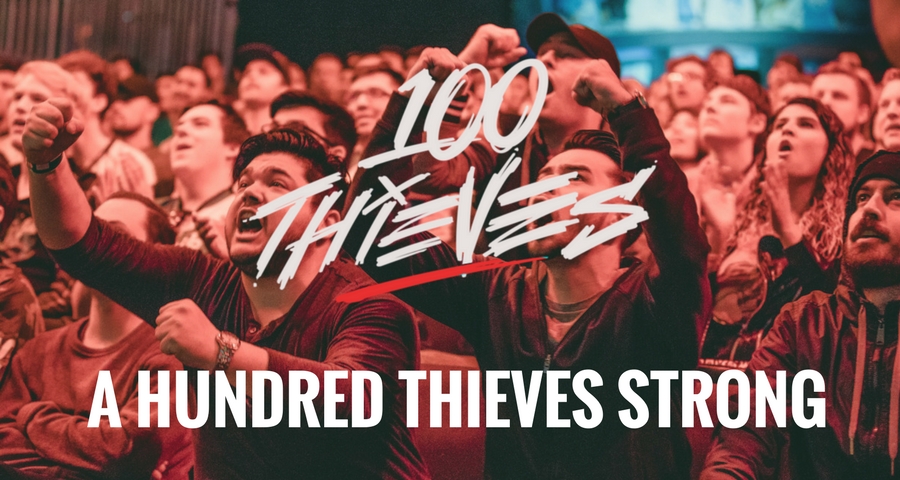 Banded together by owner and former Call Of Duty Pro, Matthew "Nadeshot" Haag, 100 Thieves have gone from an up-and-coming newcomer into a domestic powerhouse, all in their debut split. Going into the split, 100 Thieves stood out as a formidable playoffs contender albeit taking in criticism as a result of the team's 'ill-conceived roster pickups.' With Korean solo laners and an unlikely pairing down bot, the community set their eyes on the team's ability to come together and play as a unit given their ever-present language barrier and seemingly incompatible playstyles.

Fast forward to the present day, the Thieves have proved themselves more than worthy of going head-to-head against the titans of the NA LCS as they sit atop the standings with their after an impressive end-of-season run. To be fair, 100T is filled to the brim with storied veterans, mechanically-adept laners, and a Worlds semifinalist coach to boot. Nevertheless, it cannot be understated that the 100T lineup has exceeded expectations throughout their debut.

Individually, the pieces of 100T's puzzle have shown promise on the Rift throughout their careers. With stellar mechanics to pull off stand-out performances as well as the capacity to sacrifice for team play, the 100 Thieves lineup thrives wherever they are thrown as they are able to play through their lanes and adopt all manners of win conditions without a hitch. Though, that wasn't always the case.


100T


Shaky Beginnings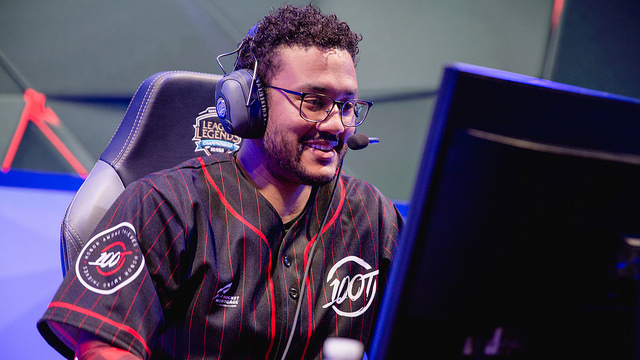 At the start of the season, 100 Thieves came out swinging with convincing performances against the Green Wall, OpTic Gaming and followed it up with a win over Aphromoo's former home in Counter Logic Gaming. Even Team Liquid, a prime candidate for Spring champion, fell to 100T's superior ability to play out the mid-to-late team fights.

As a well-rounded lineup in a best-of-one league, 100 Thieves started with an inherent advantage against the competition thanks to Meteos and Ssumday's reliable engages. However, against the two veteran powerhouses in Cloud9 and Team SoloMid, 100T were consistently unable to hold out against mid-game spiking compositions as they lost to the sheer map pressure brought by Taliyah, the Stoneweaver. A few blunders here and there weren't to be worried about, however, as 100T's test to become a sterling contender of the crown would not come until later on in the season.


100T


Mid Season Slump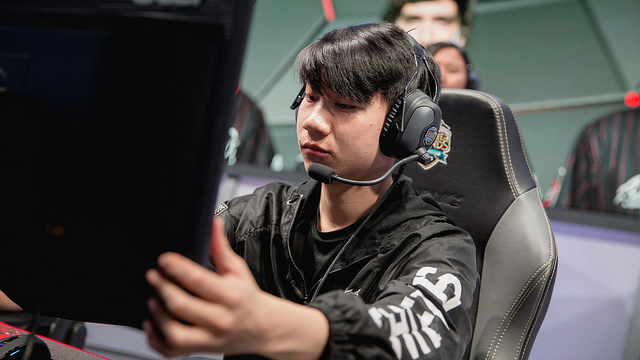 Heading into the midseason, 100 Thieves looked poised to head into the Playoffs despite standing as a budding albeit promising squad. However, everything started unraveling when the Thieves went on a winless weekend against the bottom-feeders of the league in FlyQuest and Golden Guardians.

With the rest of the league catching up in coordinated teamplay, 100T wasn't able to keep up with their defunct early pressure and spotty mid-to-late calls that cost them pivotal leads. Although the community would call their losses a fluke, 100T then went on to lose against a Yasuo-led Echo Fox to end the half of the split with a subpar 4W-5L record. After disappointing performances, 100 Thieves went back to the drawing board to recoup their losses and find out how to recover in time to make Playoffs.


With playoffs just on the horizon, hope then started resurging for the baseball-jerseyed Thieves as they started to rack up wins in the remaining half of the split thanks to Aphromoo's signature playmaking on Bard, Thresh, and Blitzcrank! At the same time, Cody Sun stepped up to the plate going 26/1/17 versus CLG, FLY, and C9 as 100T's hard-hitting carry.

The bot lane duo's standout performances alongside the consistency and reliability of the rest of the roster allowed 100 Thieves to get back in their stride towards their playoffs dream.


100T


All in for the Playoffs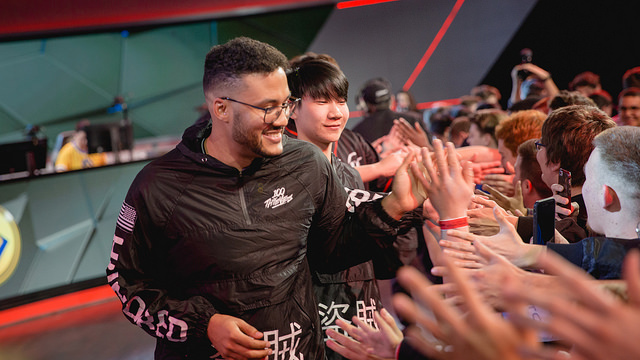 As the split went on, 100 Thieves kept evolving, pushing the limits of their play as weekends went and gone. From the second day of the seventh week of the NA LCS onwards, 100T went undefeated concluding the second half of the split with an impressive 8W-1L record.

Later on, 100T even beat out the seemingly-invincible Echo Fox as they stole away the first-place finish and the coveted primary seed in the Semifinals.

Granted, Echo Fox had subbed in their Academy mid and support, Damonte and PapaChau, for their rematch and tiebreaker against the Thieves, but you had to commend 100T for their unrelenting aggression and proactivity throughout the back-and-forth standoffs.

With the flexible solo-carry and utility playstyles of Ssumday, Ryu, and Cody Sun, their diversified champion pools open up quite the listing of strategies that the Thieves can play around on. And if that wasn't enough, Meteos and Aphromoo fit the description of the meta's shift towards frontline engagers in the jungle and playmakers down bottom lane.


100T


Someday at the top: Ssumday and Ryu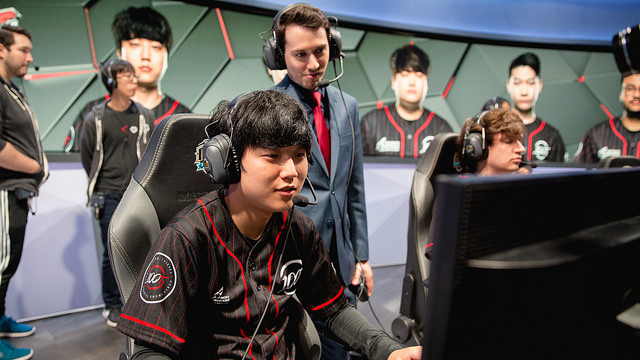 Kim "Ssumday" Chan-ho and Yoo "Ryu" Sang-wook are no strangers to the shores of the North American league. In Spring, the solo laners have been quite the foundation 100 Thieves have come to rely on to kickstart and solidify their leads in support of 100T's all-star bot lane. Ssumday's and Ryu's all-around champion pools allow 100T to play around a breadth of compositions depending on a case-by-case basis.

Ssumday's immovable fortress up top (proven by his impressive 3.9 KDA) means that the team can reliably put the solo laner on a stalwart frontliner wherein he can hold the lane and gain leads off of plays done elsewhere. Ssumday's ability to play carries (Gangplank vs. Cloud9 and Darius vs. FlyQuest) on top of his knack for front lining truly brings him to the forefront as a force to be reckoned with. However, there have been cases where Ssumday has seemed to be on a different page to the rest of his team, and when that occurs, the 100T fortress quickly crumbles.

Separately, Ryu has excelled when it comes to mages who have the ability to pressure the side lanes and bring unparalleled utility such as Ryze (85.7%, 6-1) and Taliyah (75%, 3-1). In lane, Ryu's somewhat struggled to find meaningful leads with deficits across GD, CSD, and XPD at fifteen. However, these statistics could be easily put into context given the roaming nature of Ryu's playstyle and how he sacrifices his resources to allow the side lanes to flourish.

In the Playoffs, the solo laners have to noticeably step up their play and bring their A-game in the early-to-mid stages to have a chance at bringing home the trophy. Ssumday's consistency issues are sure to be put to the test against formidable opponents like Team Liquid's Impact, and Echo Fox's Huni. Ryu's roaming playstyle might also not be enough to beat the strong laning prowess of a player like Clutch Gaming's Febiven. How far 100 Thieves go in the playoffs may just rely on these two players shoring up their weaknesses in time.


100T


The Seasoned Jungler, Meteos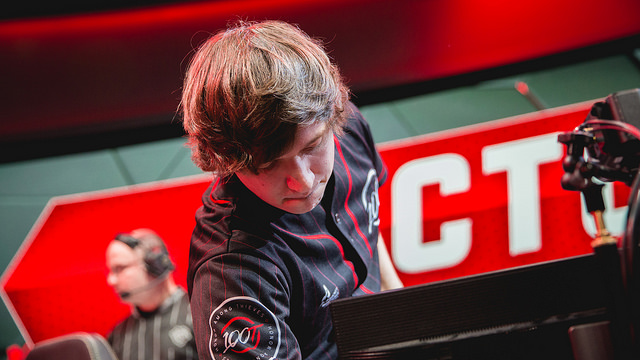 Ah, Meteos. William "Meteos" Hartman has seen polarizing critique throughout the split, taking the blame for the team's losses as a result of his 'tank play.' Despite his naysayers, Meteos leads in KDA, has the least deaths, and highest first blood participation out of all the junglers in the league. As a primary frontliner for the Thieves, Meteos outputs the second lowest share of team-wide damage and average damage per minute, which makes sense with everything considered

Sporting a 73.7% Kill Participation rate, Meteos is the leading force of 100T's engages, going in, executing his role, and getting out intact - a quality seen few and far between dedicated frontliners. All in all, though, Meteos needs to clean up his act in the earlier stages of the game to better match the opposing jungler and consistently come out on top.


100T


The Suite Life on Deck: Zaq and Cody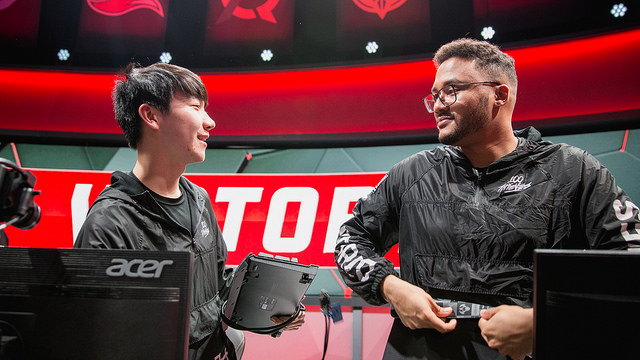 A displaced shot-caller and a fallen Immortal with everything to prove, the 100T's all-pro duo weren't exactly 'all-pro' when the split started.

Zaqueri "Aphromoo" Black's playmaking front and Cody "Cody Sun" Sun's laidback style of play contrasted at the season's kickoff, with Cody Sun even noting how Aphromoo's asked the Worlds attendee to step up and play more 'in your face.'

Over time, however, the duo's found the delicate balance they needed to step up their play in lane and correspondingly, in-game. Cody Sun's blossomed as a potent marksman leading the onslaught with his 4.2 average kills, 446 GPM, and 35.9% damage share, moving past the days of his iconic flash knockback against Fnatic.

In the same vein, Aphromoo has been a steady performer and has been the foundation of 100T's playmaking throughout the split with standout performances here and there. And although it doesn't exactly translate to his numbers, his strength lies in the countless times he's put the team on his back and carried outright to victory.
Together, the star-studded duo are a menacing threat down bottom side – able to turn around skirmishes outnumbered and widen leads through their immense lane pressure.


100T


100T in the Playoffs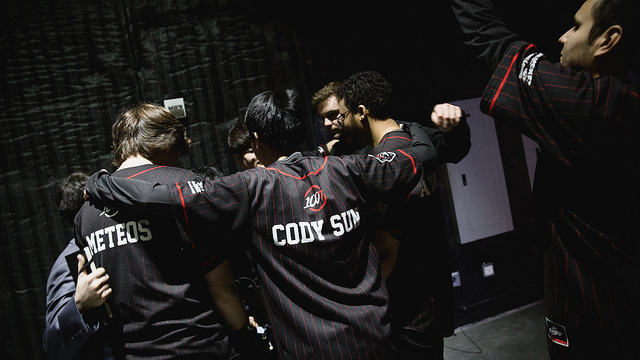 Heading into the Playoffs leading in Dragons taken at fifteen (DR@15) at 0.68 and Baron Nashors taken per game at 1.26, the 100 Thieves lineup excels in mid-to-late objective control thanks to the earlier leads they amass. The Thieves have the highest first blood participation rate at a staggering 68.4%. Paired with their outstanding vision control which sits only behind Team Liquid, 100 Thieves pull off impressive macro by slowly closing out matches by focusing their vision control around and then securing high priority neutral objectives.

With their calm and collected play, the lineup has the mental fortitude crucial in order to play from behind and take back leads from down under as they have in their first-of-the-season match against OpTic Gaming.
Against the on-fire Clutch Gaming, 100 Thieves have their work cut out for themselves. Clutch Gaming's strengths lie in their capability to play off their European Mid laner, Fabian "Febiven" Diepstraten, Apollo's positioning, and Hakuho's playmaking. With astounding performances over the course of the four-game series against TSM themselves, Apollo dealt a third of the team's damage singlehandedly while Febiven handily cleaned up the scraps as they share an impressive kill participation score of 81%.

100 Thieves most significant advantage, however, will be the fact that they are extremely versatile in their playstyles. This means that they can play towards Ssumday in the top lane with Ryu's roam heavy style, or play around Aphromoo's innate playmaking potential in the bot lane as he faces off against Hakuho, who's own playmaking ability against TSM was instrumental in his team's victory. Realistically, the Thieves have an overbearing advantage coming into the matchup thanks to their prolonged prep time. If the Thieves respect what Clutch is capable of, draft accordingly, and play as they have, the series should handily go in 100T's favor.


100T


Conclusion


Having established their identity, 100T's ability to recognize and act on opportunities brings them up a notch as a favored contender for the championship title. If they want to pull off the heist of their lifetime, however, the Thieves will have to do more than outmatch the competition with their team play alone – the Thieves have to adapt, innovate, and elevate their play to remake their top-notch performances in the latter half of the season.