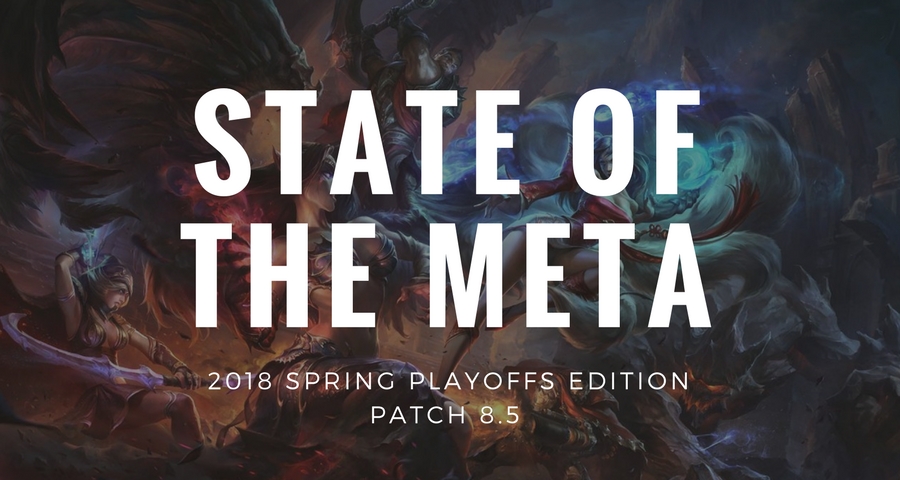 The Spring Equinox — the herald of Spring and the hallmark of the playoffs headed our way. With the seasonal shift, comes the culmination of the Spring Split worldwide in the long-awaited Spring Season Playoffs.

From extensive early-game skirmishing, meticulous objective-oriented play, and explosive team fighting, League's game state has always been heavily influenced by the champions that thrive in the meta. Throughout Spring, the improved sieging ability of Baron-empowered waves, rework on catch-up experience, and the subsequent removal of Tracker's Knife have all paved the way for a metastate of aggressive, skirmish-heavy mid games and a penchant for playing off winning side lanes.

As the breeze settles and playoffs locked in sight, let's delve into how the meta's shaped up over the course of the split by analyzing the season's contested and up-and-coming picks on the horizon.
The Priority Picks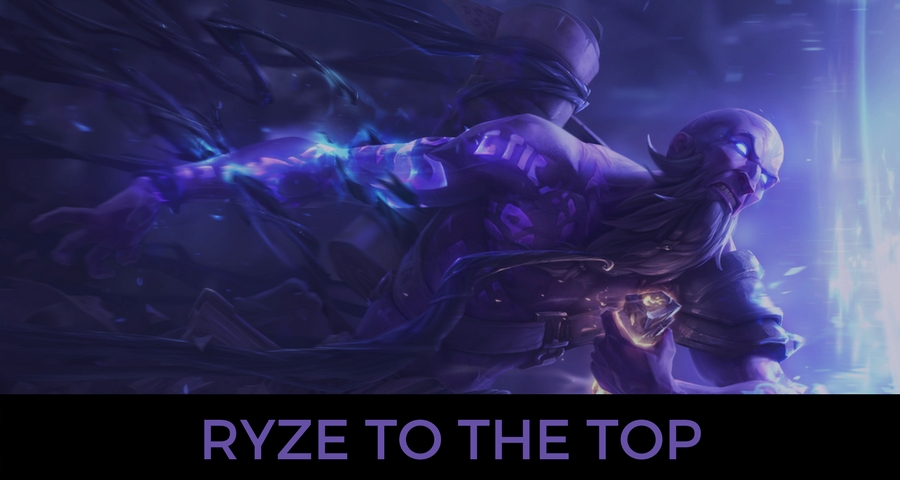 Ever since the preseason, Ryze has stood out as one of the front-and-center pickups in competitive play and with good reason!

The runic spellcaster's ability to fill in a breadth of roles opens up diverse styles of play for teams to dabble with on a case-by-case basis. With potent damage output, superior side lane control, point-and-click lockdown, and a cross-map portal to boot; Ryze can outright carry matches single-handedly when played to perfection.

Ryze's ubiquitous rise to power came through the coming together of the stars. The standardization of Unsealed Spellbook alongside the opportune metagame shift to relatively passive early-games allows the Rogue Mage to safely scale up to be the feared late-game spellslinger he rightfully is. At the same time, the mage itemization overhaul of late has significantly benefited Ryze - allowing him to play further up in-your-face thanks to the improved mana pool, cooldown reduction, and combat shield present in his core pickup, Archangel's Staff.

In coordinated teamplay, Ryze's kit truly shines to its absolute peak. A perfectly-timed and well-positioned Realm Warp can create game-changing leads as teams can successfully flank the backline and possibly, unsuspectingly take Baron Nashor in a moment's notice.

While some of his side lane safety was removed thanks to the elimination of his Zhonyas-Real Warp combination, Ryze remains a champion that is just as comfortable in the side lanes as he is as the primary carry in team fights, giving him unprecedented dominion throughout the Rift.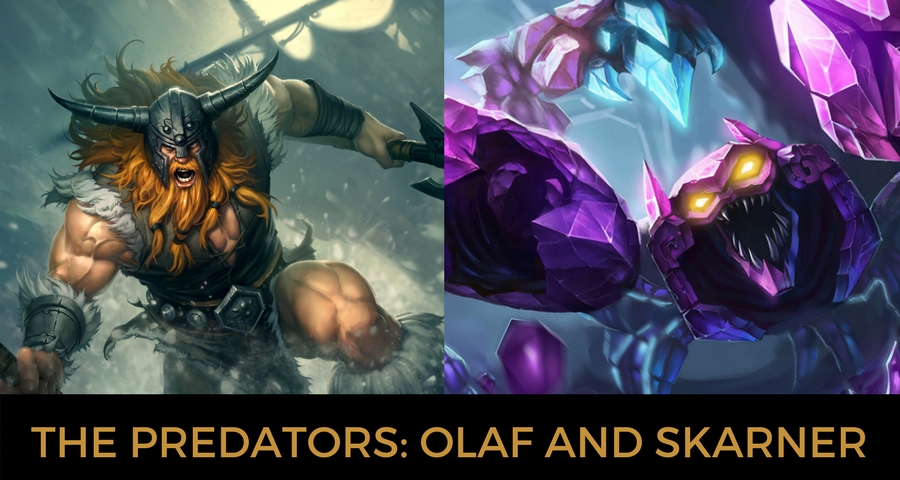 Making their way straight into the meta and into your lanes; the berserker-juggernaut duo follow a rather straightforward playstyle to reliably gain leads: running it down.

Thanks to the added mobility from Predator, these kitable juggernauts are capable of catching up to and locking down key targets in skirmishes and pickoffs -- providing vital engage opportunities for teams looking for a team fight 'ON' switch. Considering the present strength of Baron-buffed sieges, the Predator-empowered junglers find themselves thriving in a metagame that calls for the ability to make plays in the early-to-mid game to gain pivotal control over the map.

Despite sharing a keystone rune, the fellow Predators run a slightly contrasting style of play when put head-to-head. For Olaf, it's all about utilizing his superior early-to-mid game to come out with a sizeable lead and end as early as humanly possible before he scales off. Skarner, on the contrary, blossoms when he is left to power-farm to outlevel and outfarm the opposing jungler in order to come out ahead in mid-to-late game standoffs where he excels.

With the recalibration of catch-up experience along with significant balance changes to the axe-throwing berserker and the crystalline scorpion, the tandem's swift clear speeds and pick-heavy playstyles sit well atop a metagame that relies on getting ahead in tempo earlier on to snowball into leads throughout the later stages of the game.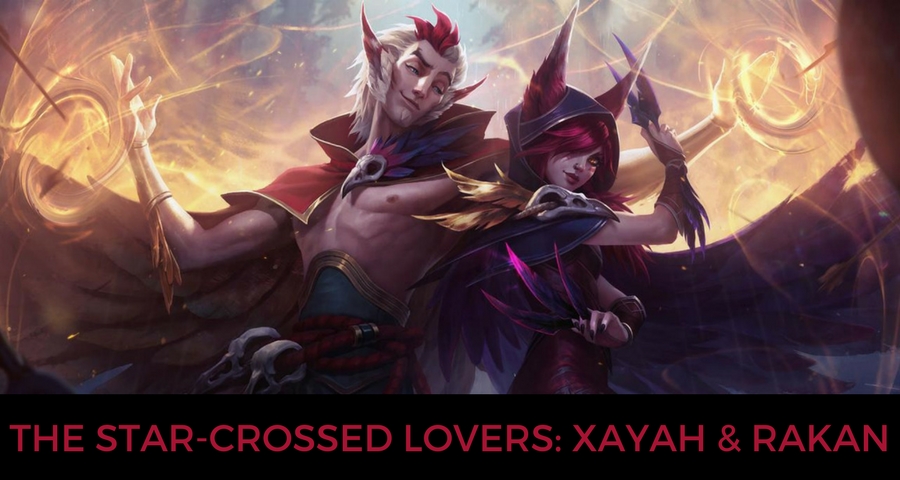 Aptly named the Rebel, Xayah goes against the status quo -- playing the part of an oppressive laner in a meta filled with marksmen with passive early games. When paired with Rakan, Xayah's early game prowess gets dialed up to 11. The Vastayan lovers have one the finest level two synergies we've yet to see in League of Legends history as their kits supplement each other through additional power from Rakan's Battle Dance and Xayah's Deadly Plumage.

While Rakan's viability relies more heavily upon his synergy with Xayah, the Rebel holds no need for her partner in crime as she stands as a priority pick in her own right. Thanks to her superior early-to-mid game prowess, the Violet Raven outdamages the competition when trading during Deadly Plumage's uptime. With her ensemble of feather-blades, Xayah punishes subpar positioning of prevalent low-mobility carries with her root lockdown and insane damage in Blade Caller. Furthermore, the outplay potential inherent to Featherstorm provides marksmen remarkable team fighting ability given its window of invulnerability and means to stop teams in their tracks by calling all the feathers back to herself.
The Rising Picks
From flimsy Ravenmaster to the now-fearsome Noxian Grand General, Jericho Swain's long-awaited rework has ascended him to his rightful spot as the Master Tactician and an up-and-coming pickup on the Rift.

After much-needed balance changes following his lackluster re-release, players are now starting to realize the Grand General's potential on the battlefield. Similar to his pre-rework playstyle, Swain thrives in drawn-out skirmishes where he can continuously soak key cooldowns and provide damage-over-time with Demonic Ascension and repeated Death's Hands. Swain utilizes his root in Nevermove followed by his lockdown pull in Ravenous Flock to pickoff unsuspecting foes foolish enough to step up to the ravenous master.

Swain can even act as a potent flex pick in the metagame - able to outlane fellow laners in the Top and Mid sides of the map alike with his innate sustain in harvestable Soul Fragments. Furthermore, Vision of Empire's widened radius proved to be a valuable setup for cross-map plays and an effective measure to scout neutral objectives and jungle camps.

In a world devoid of the archetype burst-heavy mages, Swain's ramp-up style of play excels as he's free to reign on the backline with relative ease thanks to Phase Rush's added movespeed. Alongside the prominence of tankier compositions and immobile carries, Swain perfectly fits the part of an unkillable battlemage with surprisingly exceptional damage output.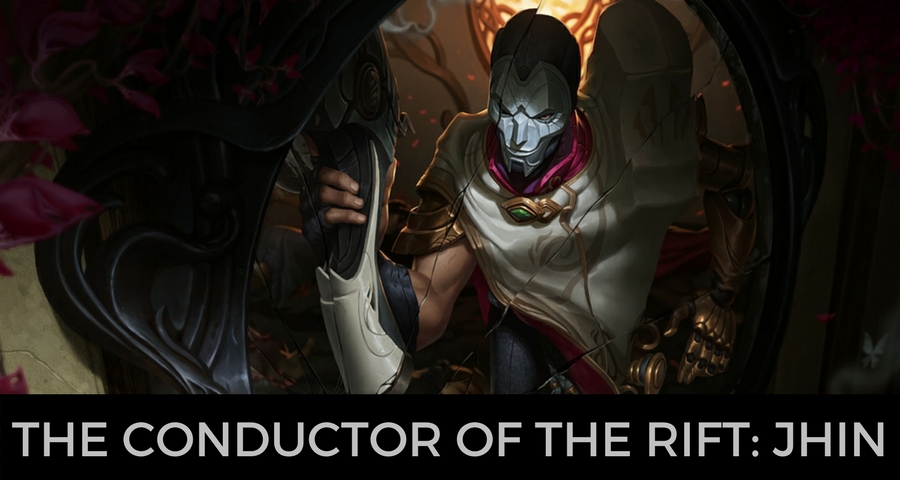 In a metagame sprawling with crit-centric carries on one side and Guinsoo's Rageblade abusers on the other, comes a marksman who stands out with his peculiar mask and artisan playstyle -- Jhin, the Virtuoso.

Jhin steps onto the stage yet again thanks to crucial balance changes to his kit and a favorable shift towards potent early-to-mid game champions. Although the added AD ratio to his passive, Whisper, and primary damage-dealing ability, Dancing Grenades, may not look like much, Jhin's end-game attack damage scales well past half a thousand! Which means that the 'miniscule' ratio differences equate to significant damage to be dealt later on, helping Jhin stand up to fellow marksmen with his acknowledged subpar late-game. Almost unnoticeably, the quality-of-life change to who Jhin's capable of rooting with Deadly Flourish allows the genius mastermind to better initiate team fights and follow up pickoffs.

With the increased priority towards winning bot lanes, teams can handily take advantage of Jhin's earlier spikes and the innate supportive elements of his kit to open up the map and gain priority in setting up plays across the Rift.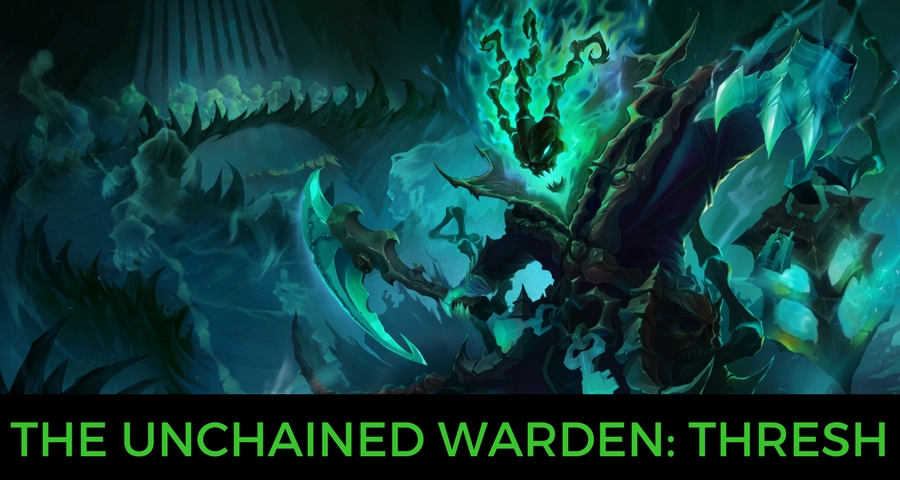 After what seems like an eternity of tanks down bot lane, a familiar reaper returns straight from the ghosts of flayed pasts.

Thresh, the Chain Warden, comes in with a fiery twist to the passive bot lanes, bringing a hyper-aggressive playstyle with his lethal crowd control. Having Ignite as a secondary spell, Thresh brings unparalleled kill pressure and pick potential in lane and throughout the game.

With the meta shifting towards an emphasis on early skirmishes and mid-game pickoffs, Thresh's playmaking ability has become such a valued pickup on the Rift. When looking to play slow, however, Thresh's crowd control can function as invaluable disengage for unfavorable team fights.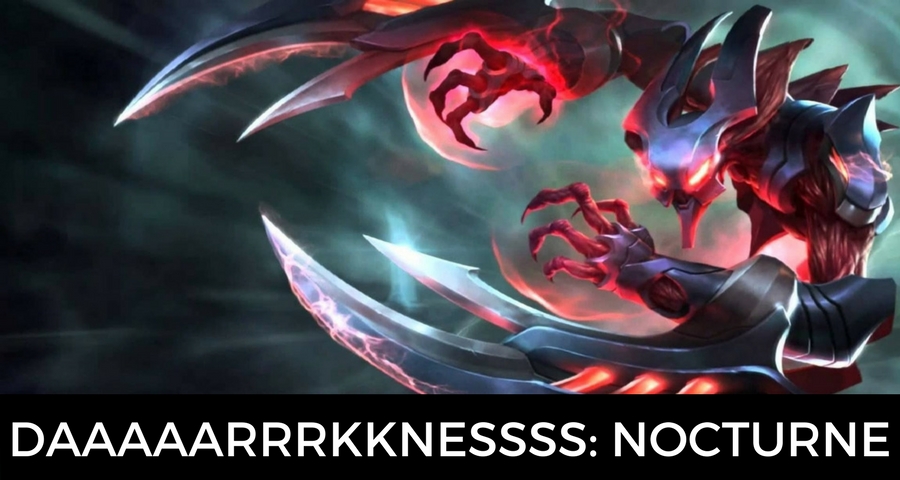 "Embrace the darkness."
Nocturne strikes fear on the Rift, thriving on chaos as he extends early-to-mid leads out of control with unprecedented terror.
Thanks to the changes to his
Umbra Blades
, Nocturne's healthier clear allow him to prolong his stay in the jungle and securely gank lanes when the opportunity arises. Along with significant quality-of-life changes here and there, Nocturne is able to better decide when to dive in with the increased recast window to Paranoia.
In competitive play, Nocturne would be typically unheard of due to his immense need to snowball earlier on. Seeing that pros often have near-perfect coordination in-game, the
Eternal Nightmare
can be quite challenging to pull off against skilled rosters. However, Nocturne players who are able to generate significant leads early can dictate the pace of the game through timely
Paranoias
and pickoffs with his off-the-charts damage thanks to his primary keystone rune,
Electrocute
and on-hit proc,
Duskblade of Draktharr.
Conclusion
I know, I know. Though we're all disappointed to see Kai'Sa missing from the inaugural playoffs picture, Riot's patch-by-patch changes have diversified the scene with a wider breadth of playable strategies on the Rift. From the prevalence of Ardent Censer to the comicality of the Baron-empowered, bannered-up cannon, who knows what strategies will pop up in time for the playoffs?
Enjoy These Articles?
We will continue to bring exclusive coverage so why don't you register on LiquidLegends.net and keep up-to-date with the discussion on our forums!