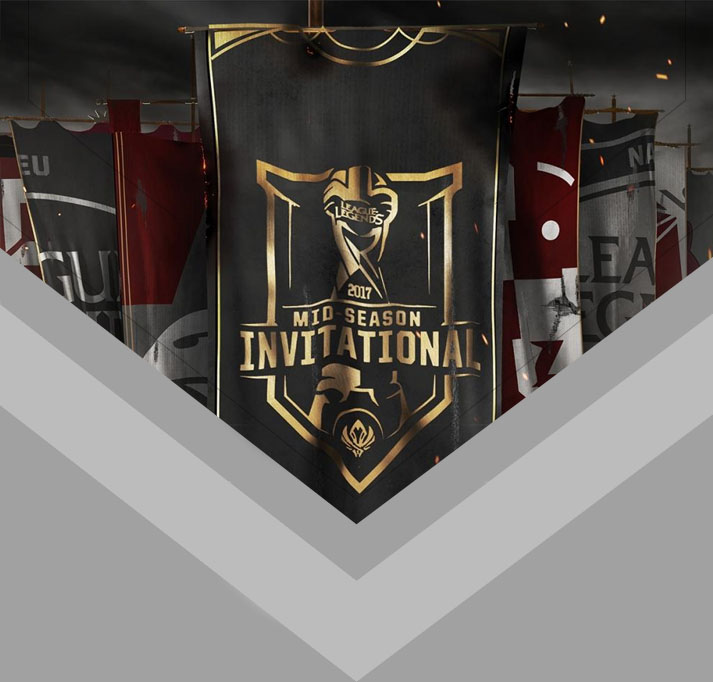 With a full regular split of action behind us, we gather in Brazil for another Mid-Season Invitational. This year the tournament got an early start as the International Wildcard Tournament was pulled into the main event, with a Play In stage resulting in three teams securing their spots for the main event. With so few international tournaments, questions will be asked as to how each region's best stack up against one another.

Will SKT secure another international trophy or is an upset brewing? Will G2 finally throw out their international dunce cap or are they destined to international mediocrity? So many questions and only two weeks of nonstop action to answer them all. One thing's for sure though; there'll be a ruckus in Rio.
1st: SK Telecom T1
The All Conquering Emperors
A team that has dominated both their regional and international scenes, SKT T1 come into this tournament with an aura of invincibility. While they traded blows with KT Rolster during the regular season, when the chips were down, they once again came up trumps, decimating their opposition in almost every facet of the game.

They've won every single international competition they've been a part of ever since their defeat in a five-game thriller to EDward Gaming at the first Mid-Season Invitational. Did I mention that series was all the way back in 2015? Since then they've won two World Championships in a row, an IEM World Championship, and last year's MSI. Will the all-conquering emperors march on in Rio?
Why they'll succeed
It's easier to list why they won't succeed, but we'll keep this short. Simply said, SKT has some of the best talent of any team in the World. They have the undisputed best mid laner in the world in Faker, and the rest of their players are all at least top 5 in their respective roles. Led by coach kKoma, they are fastidious in every aspect of their game and pounce on any and every macro mistake from their opposition.
Why they'll fail
If there is a small chink in the seemingly impregnable armor it's that SKT's players do have a tendency to become too overconfident. Their aggressive top side of Huni, Peanut and Faker often gain them advantages, but they can be punished, with SKT sometimes picking risky matchups and trusting their players to outplay their opposition.
2nd: Flash Wolves
The Korean Killers
After spending the formative years of the LMS stuck behind the shadow of their regions' behemoth, AHQ, the Flash Wolves have spent the better part of the year as the premier LMS team. They've stuck with the core of Karsa, Maple, and SwordArt and replaced their veteran players with younger, hungrier players in Betty and MMD. They clinched their third LMS championship and also picked up the first major international silverware for the LMS as they defeated G2 Esports to win IEM Katowice.

A strong performance to clean sweep Turkish champions, Supermassive, won't have hurt their chances and they'll be looking to consolidate their fresh start with an international performance that the LMS region can be proud of.
Why they'll succeed
On their day, their mid/jungle duo of Maple and Karsa can match up to the best in the world. With Maple's proficiency on both mages and assassins and Karsa's heavy pressure style, they are the key to the Flash Wolves hopes at this event. They also have an admirable 7 wins/1 loss record against Korean opposition, providing them with a mental edge heading into their matchup against SKT.
Why they'll fail
Despite analysts often singing Karsa's praises, he has faltered on the international stage in the past. While he dominates the big stage on a regional level, he has had the tendency to go missing on big stage international games. If he's rattled early in a series, he can quickly become a nonfactor, and that spells trouble for a Flash Wolves team that relies on him having a solid early game performance.
3rd: Team SoloMid
The Great American Hope
After failing to reach MSI in 2016, Team SoloMid are back and looking to avenge themselves after a terrible showing in 2015. While they started the season slowly, as they adapted to losing their main shot caller in Doublelift and integrating Wildturtle into the team, they quickly picked up a head of steam heading into the finals. After dismantling FlyQuest, TSM came very close to a perfect Finals run after dominating the first two games of their series with Cloud9. However, some critical errors in games three and four found them on the edge of being reverse swept. Luckily, they were able to regain their composure and close out the game to mark their return to MSI.

MSI is a tournament where they simply failed to live up to expectations the last time they were here -- falling out in the group stage -- and they'll be looking to make to make amends for that with a solid performance. They looked shaky against the GIGABYTE Marines in the Play-In but will no doubt take confidence from their reverse sweep.
Why they'll succeed
Their solo laners are the best that North America have ever offered. While Bjergsen has been the best Western mid laner for a couple of seasons now, he never really had another solo laner to absorb pressure for him in a way where they'd remain relevant as a carry threat. Hauntzer has well and truly stepped it up in his second season on TSM, both as an individual and as a leader, and he's led the pack in one of the most competitive splits of top lane talent within North America.
Why they'll fail
TSM have always struggled when it comes to adapting to change and playing in the Play-In will force them to ready themselves for a wide variety of playstyles from a variety of teams. They also have the bad habit of sometimes switching off in games, with Svenskeren the most guilty of this. With many of these teams playing a much more aggressive playstyle than TSM will be used to, a few lapses in concentration could lead to TSM's downfall.
4th: Team WE
The Rebirth of World Elite?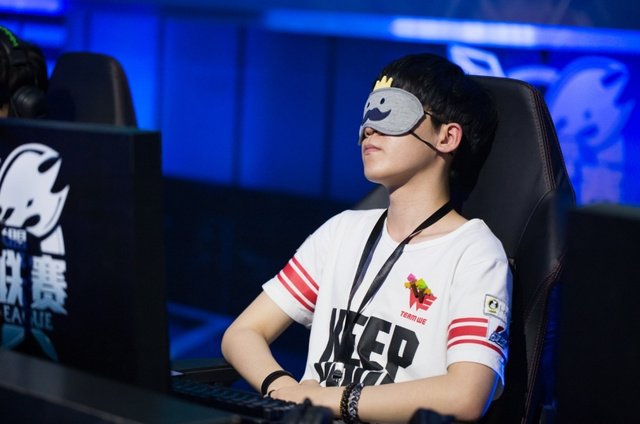 It's been a long time between drinks for this storied organization. Formally know as World Elite, the team that dominated China for so long was ravaged as their star players retired and they slowly slipped into insignificance. With their last gasp, the World Elite all-star lineup ensured that the organization would be granted one last international appearance at IEM Katowice (2015) despite the roster retiring soon after. While the new Korean-infused roster shocked the World by taking down the Korean first seed, GE Tigers, they ultimately failed to achieve anything noteworthy domestically.

Fast forward to 2017, and with a team built from the foundations of that IEM Katowice roster, they have finally returned to the summit of the Chinese league. Their mid laner Xiye and their AD Carry, Mystic, impressed in their international debut in 2017, but it's taken a while for them to become reliable carries. In their supportive roles, 957 and Ben have both been great additions to the roster, with their jungler, Condi, providing an added X-Factor, especially around the Baron pit.
Why they'll succeed
What WE lack in raw star power, they make up for in their terrific synergy and team play. The later the game goes, the stronger WE become as their team fighting is second to none in the LPL, playing off the back of their AD Carry, Mystic, beautifully. Their support, Ben, has been the support to truly unlock Mystic's potential and its resulted in the strongest WE roster since the legendary World Elite.
Why they'll fail
While they are a strong late game team, they do have troubles in the early game. Royal Never Give Up were able to abuse this weakness multiple times in their series in the final, but ultimately lacked the team cohesion to press their advantages and let WE back into the game. They also have a fatal fear of the song 'Silver Scrapes' (Don't do it Riot!).
5th: G2 Esports
The Undisputed European Kings
G2 Esports have become one of the great villains of the EU LCS region after their infamous 'Vacation-gate' story after last year's Mid-Season Invitational. Despite their International troubles, their performances domestically have been nothing short of outstanding. Three straight domestic league titles and a 400-day undefeated streak, G2 are the undisputed kings of Europe.

With the best jungler and bot lane ever to play in Europe, G2 have enjoyed a dynasty. However, that dynasty hasn't resulted in that same level of adoration. Fans have criticized them for not taking international competitions seriously and for failing numerous times at these events. While their drive to improve has not waned over the course of the splits, it's time for G2 to put their money where their mouth is, and finally prove themselves on the international stage.
Why they'll succeed
Simply put, G2 have too much talent to fail. Expect has finally become comfortable as a professional player and his synergy with his team has improved leaps and bounds. Perkz has received the bulk of the criticism leveled at G2 as its most prominent face. Many would have thought he'd crumble under the abuse, but despite his tender age, he's emerged a stronger, more mature player. This culminated in his impressive finals performance, where he manhandled Exileh and was unlucky to not pick up the series MVP.
Why they'll fail
Their international track record is anything but confidence inducing. They were decimated at last year's MSI and in their big shot at redemption at Worlds, they once again flopped, failing to make it out of a group that many deemed the easiest in the tournament. While they made it to the final at this year's IEM Katowice, the tournament might as well have been another EU LCS week, as they played two other European teams, the Flash Wolves and the eighth and ninth placed LCK teams. I can't put G2 higher on the list, but that doesn't mean I'll be surprised if they finally prove themselves on the international stage.
6th - GIGABYTE Marines
Pure, Unadulterated Aggression
Arguably the best GPL team ever, GIGABYTE Adonis Marines impressed in the Play-Ins. They dominated their group to snatch first place, before pushing TSM to their breaking point in an entertaining five-game series. Despite not clinching their berth in the group stage then, they showed the mental fortitude to return the next day and defeat Supermassive. Their now iconic aggressive playstyle has won them fans all across the globe, and whether or not they win any games, GAM will no doubt come into this stage of the tournament with nothing to lose.
Why they'll succeed
The Marines live and die by Levi. Their superstar jungler has raised eyebrows with his impressive carry performances, especially on Kha'zix, Lee Sin, and Elise. When Levi has a good game on one of his comfort champions, you can be guaranteed that GAM are within a shot at winning. However, when he isn't on one of his comfort champions, or when he is set behind, his aggressive, in your face playstyle becomes the sword that dooms them.
Why they'll fail
Without their surprise factor, and with a week for their opposition to prepare, GAM could find that their unique playstyle no longer has the same effect that it did during the Play-In. While Levi is a strong point for the team, their top laner, Stark, is simply not up to the same level as the rest of his competition. He's often behind in the 1v1, and a big gold deficit against players like Huni and Expect could seal GAM's fate in an instant.