BBQ Chicken, a fried chicken franchise in Korea, formally announced their sponsorship of ESC Ever. ESC Ever will now be known as the "BBQ Olivers," and have changed their logo to match the name.

More importantly, BBQ, KeSPA, revealed this news through a truly hilarious press release, which was so full of incomprehensible, corporate cliches that I had to share it with everyone. Here's a partial translation of the best parts:

Source: Official press release from Genesis BBQ & Korea e-Sports Association, posted on PGR21.com (link)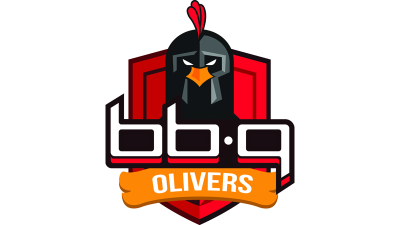 "The chicken franchise BBQ and the Korea e-Sports Association held the 'BBQ OLIVERS official sponsorship signing' at BBQ Premium Cafe's Jongro location, on 11AM of the 11th.

...[generic information on the luminaries present, and LCK Korea]...

CEO Yoon Hong Geun of the Genesis BBQ group said "BBQ has started its sponsorship of esports as the first dining brand to show interest in the industry, and we've begun our sponsorship with a team named 'BBQ Olivers,' which contains BBQ's identity as the first in the world to use olive oil as its frying oil." Mr. Yoo added "We won't reserve our support, so that the dining industry and esports industry can find the optimal road where both sides can 'win-win'[This was written out in English]."

BBQ decided on this sponsorship as a collaboration between the Korean restaurant/dining industry—which has been exporting Korean culture in the global market—and the esports industry—which is rising as the 21st century's iconic cultural industry, in order to grow the two industries as a combined cultural business product. In particular, at the signing ceremony, BBQ promised put in their best effort to grow esports as a healthy and beneficial cultural industry through the 'culture of watching while eating chicken,' which is an indispensable part of sports.

The identity of 100% extra virgin olive oil—which is BBQ's frying oil—is melded into the team name of 'BBQ Olivers.' The logo, the character of a chicken wearing a steel helmet, represents the strength, will, and courage of the rooster.

Chairman Jeon Byung Heon of the Korea e-Sports Association said "First, on behalf of the fans and those working in esports, I want to thank CEO Yoon Hong Geun and everyone at BBQ for eagerly deciding to go forth with this sponsorship. Through support from BBQ—who lead Korea's healthy dining culture—I am certain that Korean esports and BBQ will grow together. Going forward, the association will not grow lazy in its efforts to create an healthy esports ecosystem and an esports culture everyone can enjoy."

...[boring background info about the team and generic rah rah from the head coach]..."