The Taipei Assassins brand is legendary at this point. With five GPL championships and the Season Two World Championship under their belt, they've become synonymous with a region that has remained shrouded in mystery, at least to the West. Even as their Season 2 roster slowly fell apart, TPA continued to dominate the region.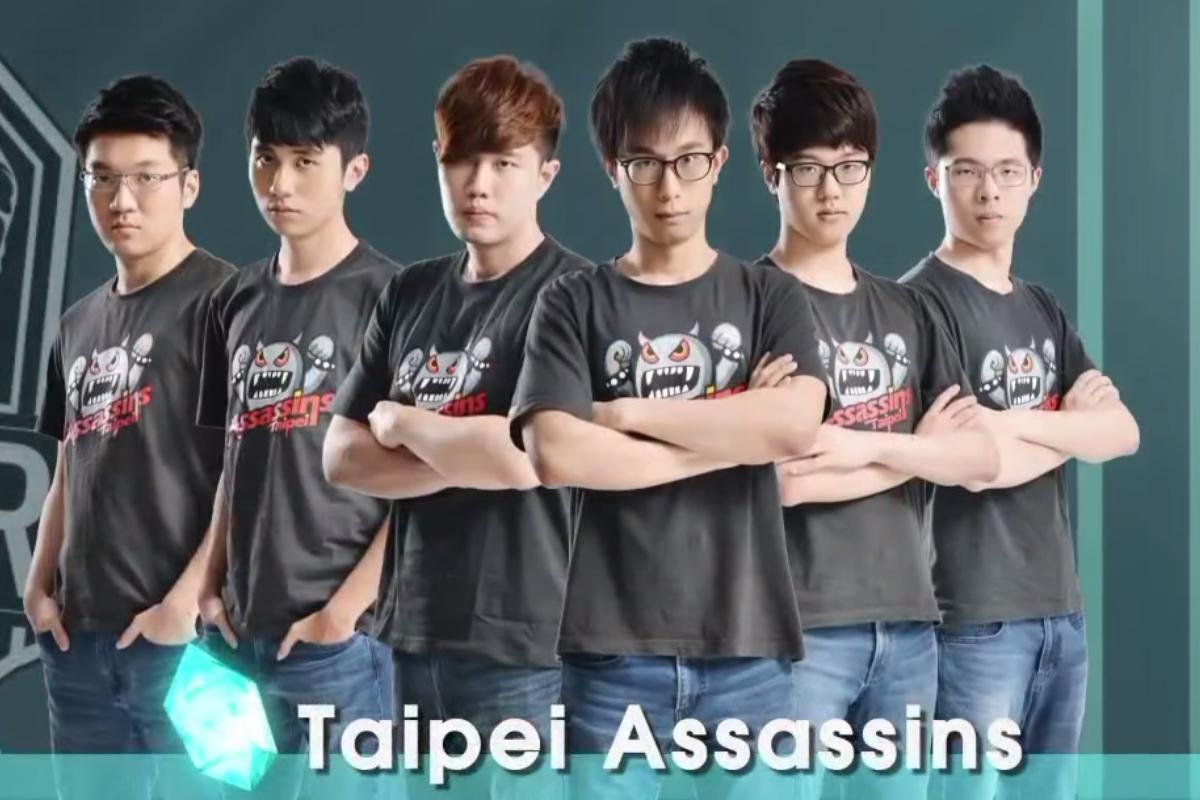 By the time the LMS had started in Season 5, none of the Season 2 roster had remained. Yet they were still set to continue their success with a brand new roster of Morning, Winds, Chawy, Lupin, and Jay. They burst out of the gates and went on a nine-game winning streak. But just as it felt like TPA could do no wrong, the Flash Wolves finally rose to challenge them. The Flash Wolves defeated them in the IEM Taipei finals and then were the ones to break their undefeated run in the LMS.

Ultimately, the Flash Wolves would surpass TPA and take first place in the regular season. To compound it further, AHQ revamped their roster and proceeded to tear apart TPA in the semi-finals. For the first time in over a year, TPA would not be the ones holding the trophy. After their tumultuous end to the Spring split, TPA took another hit as their star jungler, Winds, announced his retirement. This would prove the catalyst for TPA's disastrous Summer split.
In the Summer, TPA was in disarray. As they struggled to find a jungler who could fill the void left by Winds. Both of the attempted replacements in Domo and Pony were quite clearly outclassed in the LMS. After a 2-0 victory over MSE in the first week, TPA would not win a single series 2-0 until the sixth week. The roster was a mess, and the players were constantly swapping between roles. Yue found himself hovering between top and support with no discernible rhyme or reason; Morning would show up to one match at top, the next in the jungle, and the one after on the bench. It felt like TPA were constantly mixing up their team in a desperate hope to find the perfect roster.

In the sixth week, they finally managed a 2-0 victory against Assassin Sniper, utilising what would be their roster for the rest of the split. They moved Morning back to the top lane, started their original support Jay, and took on former Flash Wolves jungler REFRA1N. This roster would be the one that clicked, proving legitimate matches for the top LMS teams, and even accounting for one of AHQ's three losses that split.
Winds Back In Their Sails
It's best to examine the two series against Assassin Snipers to infer the impact of TPA's changes. Early in the season, TPA took on AS with their initial jumbled together roster leading to a convincing 2-0 victory for AS. However, later on in the season their fully formed roster would 2-0 the very same team. The change to focus on is in the jungle; in the first games of each series, we can see the difference the jungler makes. In the first series, Domo made an unusual jungle route where he went from the red buff to gromp based and failed a gank in the bot lane. That allowed Zonda's Rek'sai to easily walk in and steal the blue buff with no consequences, heavily affecting Domo's ability to quickly clear the jungle towards Sejuani's potent level six.

REFRA1N, on the other hand, took a standard route on Rek'sai and sacrificed no tempo to Zonda's Olaf. Keeping up pressure on the solo lanes, he allowed Chawy and Morning to gain advantages that Domo was unable to create in their previous encounter. Refra1n did far more to push advantages, eagerly counter-jungling and deep warding in reaction to Zonda's movements. It was clear that Refra1n provided opportunities, whereas Domo proved to be a liability.
Perhaps, where TPA saw the biggest change wasn't even in a roster move. It was Chawy finally finding the form many had expected from him. In the Spring, Chawy looked shaky; he'd give up poor solo kills and would often play seemingly disoriented. In the Summer, however, Chawy had become the hard carry force that would drag TPA kicking and screaming to victories that no one expected. His team fight positioning and cooldown usage became immaculate, regularly topping damage charts. In spite of seemingly poor statistics on Viktor, he'd often perform incredibly on the champion, often surpassing the opposing mid laner in damage in spite of losing. It's unfortunate that when TPA was at their weakest in the Summer, he found his stride, while when TPA was going strong, he was struggling individually. In spite of not even making the playoffs, Chawy was voted in third place for the Summer MVP behind Ziv and Olleh.

The rest of the team rediscovered their form, with the stability provided by Refra1n and Chawy's surge in performance. Morning settled back into his role as a top laner. Demonstrating an improved champion pool as he expanded his capacities beyond Gnar, picking up more reliable tanks in Shen and Maokai. While Ziv and LOFS had surpassed Morning as the best top laners in the LMS, he was still a solid top laner in his own right.

Lupin and Jay were able to return to their laning strengths with the pressure provided by their other lanes. They were both the biggest victims of TPA's disarray as Lupin was constantly changing his bot lane partner and was never able to build up any synergy which resulted in him struggling to survive lanes or coordinate his team fighting around the peel of his support. This problem was amplified by the fact that Lupin was a Korean, which brought inherent language barriers. And as Chawy was considered an import coming from Singapore, they couldn't import a Korean support to compliment him. But by stabilising the bot lane by returning Lupin's original partner, Jay, they were able to re-establish their synergy quickly, and both were able to return to the strong form they had in the Spring split.

The roster was solid and capable of defeating top teams, and they were on a hot streak, yet it all amounted to nothing.
The End of TPA's Voyage
By the time Taipei Assassins had finally formed a solid roster in the sixth week of the regular split they were 1-3-5 at this point dropped to seventh place in the league. The roster had three weeks of the season left to cobble together a miracle run towards a top 4 playoffs spot. To make matters worse, they opened their sixth week with a 0-2 loss to the emergent Midnight Sun Esports, who had imported a pair of Koreans in Stitch and Candy and had emerged as legitimate contenders sitting with a comfortable playoffs spot at fourth place. This was the team that TPA had to take down if they were going to make the playoffs.

Coming into the final week, TPA were only a few wins away from overtaking MSE and securing their playoffs berth. Then the nightmare scenario happened; HKES failed to beat MSE 2-0. With their tied series, MSE had all but secured playoffs. TPA had to do what no other team could do and beat AHQ 2-0. TPA took the first game with Chawy putting on a show with mid lane Nocturne to utterly abuse AN's preferred Jinx pick. Ultimately, it wasn't enough. AHQ rallied and tied the series sealing TPA's fate. To compound the tragedy, it was revealed by Toyz that HKES had instructed the team to lose their set to MSE which ensured that TPA wouldn't make the playoffs. By a cruel twist of fate, TPA had been denied playoffs in the worst way possible. By an intentional act taken against them to ensure that they wouldn't make playoffs.
Yet hope remained; by clinging onto their spot in the LMS and a 3rd place finish in the Spring, TPA had the opportunity to make worlds through the regional tournament. It was then that the death blow was dealt to TPA; as referred to above Chawy had become the carry of TPA. Making the miracles and leading the team to wins thought impossible. Garena discovered that he had in the past elo boosted people in Singapore and Garena chose to ban him just before regionals.

At that moment the dream was dead; TPA wouldn't be going to worlds. It was inconceivable that they could defeat the teams at the regionals without their star player. Even if they defeated HKES, who were admittedly also weakened by the ban of their star AD carry, Raison, there was no way they could defeat the Flash Wolves who were likely awaiting them in the finals.

TPA had one final charge for the regionals; they role swapped Morning one last time, moving him back to his original role to mid lane and had Yue start as the top laner. To TPA's credit, they were able to go two games up on HKES showing surprisingly solid play by shifting their focus back to their Spring split style with the focus on Lupin as the carry they were able to find a surprisingly cohesive team for one desperate charge in the wake of Chawy's ban. But it wouldn't be enough; Morning's lack of practice in the mid lane showed as he struggled to have the impact needed come team fights on Twisted Fate and Yue began to show cracks as the series progressed missing key taunts. TPA was ultimately reverse swept by HKES and the year that started so brightly for TPA had ended in an embarrassing reverse sweep.
All that remains of a once great season for TPA is a never ending string of what ifs to be asked. What if Winds didn't retire? What if Chawy wasn't banned? What if HKES had beaten MSE 2-0? What if the final roster was put together at the start of the split? All those questions will be forever asked and remained unanswered as we will never know what could have been. Chawy left the team for AHQ while Lupin decided to return to Korea and is now playing support for Em-Fire.

TPA has rebuilt with rookie mid laner Fofo, Assassin Sniper mid laner Achie and Taiwan's legendary AD Carry Bebe. What this roster will amount to is yet to be seen. For now all we're left with is a tragic tale and unanswered questions.