This is long and filled with dank memes. You have been warned.

To preface: Having extensive experience on both the Chinese and English interwebs, I must say the dankness and associative imagination of Chinese internet memes/jokes/humor far surpasses those of the western counterparts. A lot of jokes are super meta in that they combine many different sources of references, making them often difficult to navigate and understand. Hence the wall of text that follows – some of these explanations are mad convoluted.

There are other nicknames and stuff that float around, and Chinese netizens are notoriously for randomly combining current events/puns/references to refer to players that are usually clear, but may or may not stick around since they're super circumstantial, etc. I -think- these origins and explanations are all accurate, but I might have messed something up. This post is not meant to flame any specific player.

EDG

Koro1 – 扣肉 (KouRou), meaning braised meat. Homonym of his name.

Clearlove – 诺言, (NuoYan). Chinese for "promise," which was his original ID.

Nickname 1: 诺导, aka Director Nuo. One of the more complicated origins, requires a lot of background knowledge. At the most basic sense, a "Director," when applied to LoL/DotA, means someone who is very skilled at predicting and controlling the flow of the game, as if they wrote a script and all the other players are just acting out his vision. It took on a more disparaging meaning in League of Legends, where for a period, high elo games were flooded with people getting paid off by other to throw games. A rich player would pay others to either intentionally troll/feed/afk if they get matched the other team, or try hard to win if they're matched on the same team. Someone who pays off people is called a Director, and the people receiving payments are called Actors. In Season 1, Clearlove reached #1 on the CN ladder, and was accused by people of paying off other players to help him reach the position. Later on, as he went pro and became a legitimately strong jungler, it got embraced as a more praising term. As far as I know, he himself has never really used/acknowledged this ID. There are reports of a fan calling him by this name once at a LAN and he was noticeably unhappy about it, not sure if it was ever confirmed.

Nickname 2: 厂长 (ChangZhang) – Chinese for "factor director," "plant manager," "farm owner," etc.
Clearlove was a bit infamous for flaming teammates/other pros in solo queue back in the day. One insult he used was telling some people* who weren't playing well to "go home and raise pigs," (it sounds much less awkward in Chinese, trust me
). Netizens started jokingly referring to Clearlove as the "pig farm owner." Similar to Director Nuo, the term was actually turned around to become semi-praising. Clearlove would often out-jungle the enemy jungler, and people started comparing to him outplaying the enemy jungler as "raising them like a pig for the slaughter." That phrase has since become a generic way to say (in Chinese) that one jungler was completely outplayed by the other. Clearlove has since embraced this second definition - http://lol.mingrent.com/zatan/14106.html

His fans are refered to as "piglets."

*"Some people" were, amusingly, some LGD members, including Quan and TBQ I believe.

Pawn – 小胖 or 胖将军 (Little "Pawn," General "Pawn", Pawn being a homophone for the Chinese for fat). Pretty straightforward – Pawn is chubby and his ID is a homophone for fat. Note that in Chinese culture, calling someone fat doesn't carry the insulting connotation it does in English. If anything, it's somewhat of an endearing/praising term. Same with prefixing names with "小"/Xiao/Little. Pawn is well loved in China, don't worry.
General Pawn comes from his stellar play, often carrying EDG. There's also a relation to him carrying on the legacy of General Dade.

Deft – Called 羊驼 (YangTuo). Chinese for alpaca, pretty straightforward.

Meiko – Just Meiko! New player this season, doesn't really have any nicknames/stories yet, or at least none that have caught on/I'm aware of.

iG

Zzitai – 姿态 (ZiTai) – It's just his ID!

Kakao – no nickname, just his ID!

Rookie – Just his ID!

Nickname 1: 弱鸡 (RuoJi), meaning weak chicken. Sounds similar to "rookie."

Kid – 小孩 (XiaoHai) – means kid in Chinese.

Kitties – 射可可 (SheKeKe)– I actually don't know why he's called this one, all I could dig up was that he had an old ID under this name?

LGD

Acorn – Usually just called by his ID. Occasionally referred to as "A哥," which means (Older) Brother-A. He has the dependable, older brother image I guess?

Flame – Usually called Flame, sometimes referred to as 公主, meaning princess. Result of being a pretty boy.

TBQ – 淘宝权 (TaoBaoQuan). His original ID was just "Quan," which is the last character of his name. LGD used to be sponsored by the e-commerce site Taobao (Chinese eBay is best comparison), so his in-game ID looked like LGDTaobao.Quan or even just LGDTaoBaoQuan. People started calling him "TaoBaoQuan," which stuck, and he embraced the name and changed his ID to TBQ.

We1less – 韦神, meaning Wei God. We1less' surname is "Wei," which is how he got his ID. Casters started calling him "Wei God" when he made some big plays and it just stuck. For those who are familiar with Chinese Dota, know that "God" doesn't have the same mythical connotation of skill and domination in League as it does in DotA.

Imp – Called by ID mostly, Netizens like to call him 小婊, translating roughly to "bitch" or "whore." It sounds a bit insulting but it's sort of meant to be endearing/light-hearted. Recall to all those Imp x Defat pics floating around from around world's, along with that hilarious Imp x Pawn video and you'll see Imp is a very, erm, touchy person. Whores himself out in esports bromances ;D Also his arrogant attitude (did you see Piglet cry?) etc. contributes. Again, I don't think this term is typically used disparagingly.

Pyl – 平野绫 (PingYeLing) – Kanji characters for Japanese singer/voice actress Aya Hirano. PYL is the abbreviation of the romanized Chinese characters. When PYL first started playing LoL he and a group of friends all took Jpop singers/VA names as their IDs.

OMG

Gogoing – 大哥 (DaGe), meaning big brother.

This seemingly simple nickname actually has a pretty complicated backstory. So OMG, some of you may know, adopted the nic name "Forces of Darkness," for a couple of reasons. One, they pretty much supplanted Chinese superteam/favorites WE to take the top spot in China during S3, so they were by default the "bad guys." In addition, they made a team promo video and photoshoot that netizens likened to a mafia/mob movie trailer. In Chinese, mob/mafia/underground societies/criminal organizations is called, among other things 黑社会, or Black/Dark Society. This basically established OMG's image as a bunch of mobsters/gangsters. In Chinese slang, the head/leader of a gang is called the Big Brother, and Gogoing basically looked the part.

As a side note, the other members of OMG also had their "mob" nicknames, but Gogoing's is the only one that stuck.
Cool – 可靠小弟, reliable little brother.
San- 收债流氓, debt collecting goon/punk.
Pomelo- 杀气白脸, white faced killer.
Lovelin- 腹黑军师, black/dark heart tactician.

Nickname 1: 符文战神 (FuWenZhanShen), meaning Rune War God. In the old days, tournaments had a lot of restarts due to internet/technical issues. One time, OMG vs. WE had to restart a game after WE had an advantage, and according to rules everything (runes, champions, masteries) had to be the same. Gogoing was found to have secretly swapped runes to run more MR runes due to the AP heavy comp from WE, after giving up first blood before the restart.

Used disparagingly, because Gogoing refused to give back the first blood in the restarted game, whereas in the previous game in the series, OMG had demanded Caomei give up a first blood in a similarly restarted game, which Caomei complied with (WE won that game anyways).

Nickname 2: 旋转木马 (XuanZhuanMuMa), meaning a carousel (spinning horse literally). Popularized after OMG vs. LGD in LPL Spring 2015 playoffs, where Gogoing had some embarrassingly bad Hecarim performances.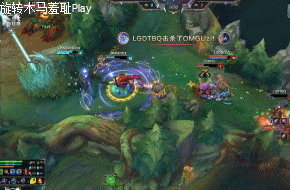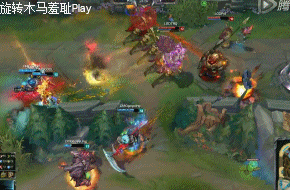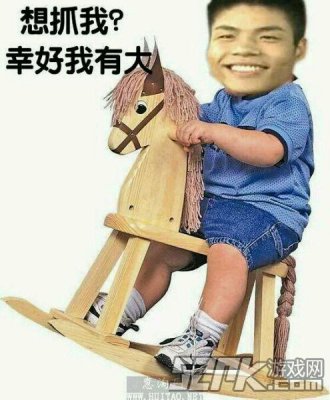 Want to gank me? I have ult!

Cool – 无状态 (WuZhuangTai), roughly meaning "not in form," or "not in good condition." He used to use it as an ID when he first started laddering and it just stuck around.

Nickname 1: 萌妹子(MengMeiZi), meaning "moe/cute little sister." Not used often, but pops up here and there. Cool is considered by many to be pretty handsome and kinda "cute," and he has some "moe" pics floating around.

Nickname 2: AV态, meaning Adult Video Tai, AV is the Chinese slang for porn. One time during LPL, Cool's stream got hacked and the hacker started streaming porn.

Loveling – 灵药 (LingYao), meaning "Miracle Drug," which was one of his first IDs.
Loveling has used a series of IDs throughout career, including Lovelin, Drug, and Allen among others. The "Lovelin" ID was because he used to date a girl named Lin. After they broke up he changed his ID to Drug as a nod to his original ID, and then Allen for a bit (I actually don't know why). He has changed it back to Lovelin, except with a g at the end, to form Ling from his original LingYao ID, to mean "I love myself."

Nickname 1: 药导, meaning Director Yao. Same reasoning as Clearlove – he's skilled and was said to have planned OMG's strats for a period, so he was the "director."

Nickname 2: 自拍药 (ZiPaiYao), meaning Selfie Yao. For a while Loveling posted an absurd number of selfies on social media.

Uzi – 小狗 (XiaoGou), meaning "little Dog/puppy." Pretty well-known since Royal Club had the famous "raise the puppy" strategy. One of Uzi's original IDs was "狂小禹," and was renowned in solo queue for playing hyper aggressively. People would refer to it as Uzi entering "mad dog" mode, so the last character of his ID was exchanged with the character for dog, so his entire ID basically read "crazy puppy" or "mad puppy." The first character got dropped at some point and we got to what we have today. He was also well-known for having a bad attitude, so the "dog" nickname was originally meant to be somewhat insulting. Whenever Uzi is involved in flaming/attitude problem drama these days his anti-fans still use "dog" in an insulting manner these days.

Cloud – 诺夏 (NuoXia), no meaning as far as I know. It's just the ID he used on the Chinese ladders. He also had another ID that had 云 in it, meaning cloud, which is why his current ID is Cloud.

San – 小伞 or 伞皇 or 伞爷 (XiaoSan or SanHuang or SanYe), meaning Little San or San Emperor or San-Man. See previously - little is just a term of endearment, and emperor is similar to God as a respectful/hype term. Again, doesn't indicate some absolute dominance of the game or anything. San means umbrella for what it's worth.

Nickname: 伞大屌 (SanDaDiao), meaning Big Dick San (yea...)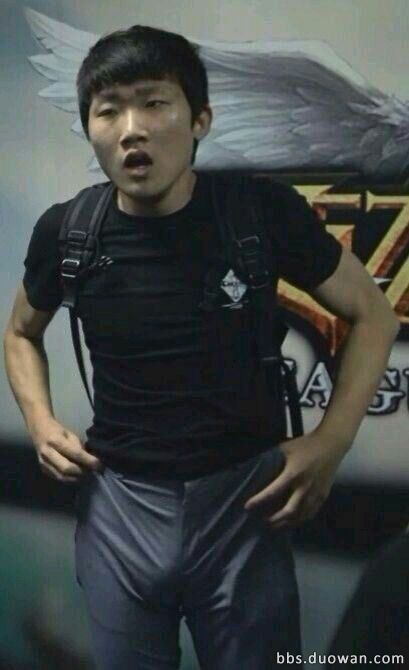 Bigpomelo –柚子 (YouZi) – Pomelo in Chinese.

Nickname: 大雪碧 (XueBi), meaning "big Sprite" like the soda.
Two origins for this one. One time during post-game when the camera was on pomelo, he raised a bottle of Sprite to the camera for some reason, so fans jokingly referred to him as a Sprite spokesperson.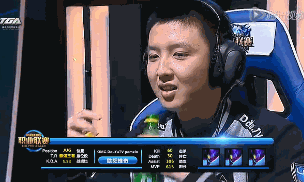 The more commonly known origin is one time during a stream, bigpomelo flamed a teammate, saying "我x你妈大血 b," which translates roughly to "I'll fuck your mom's big bloody vagina." X = common way to get past Chinese censors to say "fuck" or something similar. B, pronounced in English (bee), is like "Bi" in Chinese pinyin. The pinyin for 血 (blood) is "xue," so you have "xueb," which is a homonym for xuebi, or Sprite.

Xiyang – 夕阳 (XiYang), means "setting sun." part of an old ID, 冰封夕阳, roughly meaning "Ice Sealing the Setting Sun." It's supposed to be a very artistic and elegant name…or something like that~

VG

Hetong - ID

Carry - Usually just ID

Vasili - 死亡宣告 or just 宣告 (SiWanXuanGao or XuanGao), meaning Death Sentence/Announcement. It's his old ID, SWSG.

Mata - Usually just Mata

Dandy - Usually just Dandy, though occasionally called some combination of 斗地主 and Dandy. 斗地主 (DouDiZhu) is a popular Chinese card game, and Dandy streamed/still streams a loooooot of it while in queue or just instead of playing LoL. He's not very good at it, to the amusement of Chinese netizens. http://en.wikipedia.org/wiki/Dou_Dizhu

Snake

Flandre – 圣枪哥 (ShengQiangGe), nickname for Lucian. Literally means "Holy Gun Bro." Not as commonly used to actually refer to Lucian these days – which you may or may not know most Chinese players just call "Obama." Yea we're racist like that. Flandre is called "Lucian" cause he used to really love playing Lucian in solo queue.

Kryst4l – 水晶 (ShuiJing), means "crystal."

Baka, Beast, Ella – just their IDs!

Royal

Cola – 可乐 (KeLe), means cola

Godlike – 神超 (ShenChao), means "surpass god," so it's actually even more godly than his English ID~

Corn – 玉米 (YuMi), means corn.

Zero, Insec – IDs

Namei – 那美 (NaMei). It's short for his old ID那逼很美, which means "that pussy is beautiful." Wonder if Riot knows and would make him censor it huehue. (RIP bigfatjiji and Crystal Meth).

King

Assassin – 脚神 (JiaoShen), meaning Foot God. His old ID was 从头虐到了, which means "Owned from head to," deliberately leaving out the character for "foot." As such, people nicknamed him Foot God and it stuck.
Assassin also used to be known for playing Sion and building a lot of Phantom Dancers, and I heard an alternate explanation was Sion's crit animation is kicking them with his foot, hence the name. Not sure how trustworthy this origin is, but included here for your amusement.

Mlxg – 麻辣香锅 (MaLaXiangGuo), meaning spicy hot pot, a popular Chinese dish. Similar but not quite the same as normal hot pot, spicy hot pot is stuff cooked and served to you usually instead of you sitting there and cooking it as you eat. It's delicious~ His ID is just an abbreviation of the name.

Wuxin – 无心 in pinyin. Means NoHeart, which he sometimes uses as an ID.

Skye, Leyn – usually just referred to by Id. Leyn usually just Ley.

Team WE

Aluka – usually just ID, sometimes A

Spirit – 小雪碧 , meaning "little Sprite," to distinguish from from bigpomelo (see above). See here:

Xiye – 兮夜 in pinyin.

Mystic – 大舅子 (DaJiuZi), which means both uncle (on your mother's side) as well as your wife's older brother depending on context. Mystic's family came to visit him once and WE posted some pictures of his little sister on Weibo (Chinese Twitter). Chinese netizens, in true Twitch chat fashion, all went "grill? grill? Marry me loli* pls," and started referred to Mystic as "brother in law," implying they want to marry his sister.
*In Chinese young/pretty women as well as girls are all jokingly referred to as "loli." It doesn't have as heavy a pedophilia/creepy connotation that it does in Japanese/English.

Conan – 柯南 (KeNan). In China (and most of Asia), Conan comes from Detective Conan and not Conan the Barbarian or Conan O'Brien or whatever other famous Conans there may be in the west.

YuZhe – 宇哲 in pinyin. Zhe is his given (first) name.

M3

Dade – 大帝 (DaDi), meaning Big Emperor. Sounds similar to Dade, meant as a sign of respect, etc.

Looper – ID

Condi – ID

Candy – ID

Ruo – ID

DreamS – 灵梦 (LingMeng), meaning insightful/brilliant dreams or something like that, was his original ID.

Smlz – 司马老贼 (SiMaLaoZei), part of his old ID. It combines a common Chinese compound surname that has some historical connotations (Those of you who know Three Kingdoms and/or played Dynasty Warriors should recognize it) and a name that means "Old Thief."

GT and EP are relatively new teams, as far as I know they just use their IDs for the most part. Some casual nicknames are tossed around, but nothing has really stuck so far.