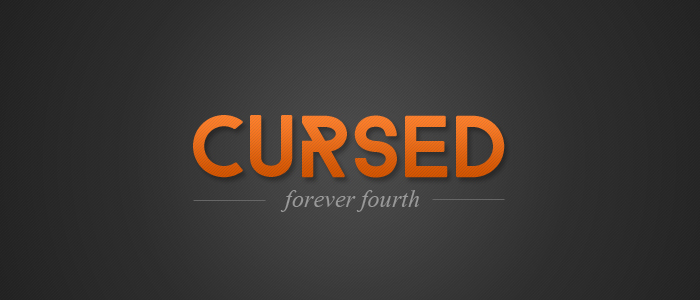 Despite their rebirth as Team Liquid, the League of Legends team is still rooted in Curse history. They've brought along their staff, their values, and their players. The question remains: Have they also brought along the curse?

With a shaky regular season, Team Liquid's playoffs run seemed the stuff of miracles, squeaking into 6th place, and then storming their way to a 2–0 lead over Cloud 9 in the semifinals. Yet, as if stopped by a supernatural prophecy, Team Liquid faltered, lost the remaining three games, and fell once again to the third place match. Regardless of the competition or roster, plaguing the history of Liquid is their inevitable fourth place finish – a prophecy rarely unfulfilled.

Back in 2011, days before MLG Raleigh, Curse picked up the roster of unRestricted. These were ancient times; Dyrus played with Dan Dinh, TheRainMan played on TSM, and Counter Logic Gaming were the undisputed kings of North America. As a fresh squad out of the amateur tournaments, Curse placed an unremarkable, now ominous, fourth at their debut tournament. Following that tournament, their star talent would wax and wane, but the organization remained a known name, growing stronger and securing circuit points. By 2012, they were falling in line with America's best. But, fighting for their World's seed place at the North American Regionals, they'd fall short and place fourth again. And as if a reminder of their debut loss, the run of fourth place finishes would haunt the team, poking and prodding at them, taunting them.

Now, with Team Impulse in sight, will the curse strike again?
The Early Days
Acquiring the roster of unRestricted, LiQuiD112 and co's squad would eventually become a staple of North America, alongside TSM, CLG, and Dignitas. Although an early formation, the roster itself wouldn't stabilise for some time. Names like Doublelift, Pobelter, and DontMashMe graced the ranks, but soon found homes elsewhere. With LiQuiD112 moving towards management by the time Season 2 rolled around, Curse would have to organise a formidable roster if they wanted to stay in the race. Playing in the Nation ESL Premier League Season 2, they'd drop just short of Counter Logic Gaming, placing second. Despite winning, CLG faced roster troubles and dropped support player, Elementz, who promptly found his way to Curse. However, even after picking up a new support, their run-in at IEM Kiev would leave much to be desired for, failing to progress through the group stage. They'd up their performance by one at IEM Hanover, but would again be taken out by CLG.

After a confusing three-way swap, Curse, CLG, and Dignitas would see a number of changes. Enter Voyboy and Saintvicious, a powerful twosome who'd shape up the roster and propel them into the competition.
A Place at the Podium
With Riot setting the precedent for World Championships in Season 2, everything was on the line for teams to qualify. North America's Regional Qualifiers saw Team SoloMid handily secure first, with Dignitas safely in second. For what appeared to be a simple third place decider, the Curse versus Counter Logic Gaming would set a trend that would cause grief and trauma for matches to come.

Deciding the final team that'd represent North America at Worlds, this match felt more important than the final. Two prolific teams would come head to head; CLG certainly the favourite, but Curse looked in form and hungry for a victory. With the series only a best of three, Counter Logic Gaming would take it convincingly 2-0, shattering Curse's bid for a Championship berth.

Placing fourth, they were lost. With the region showing a degree of disparity between the top end and lower teams, fourth felt like last. TSM, Dignitas and CLG would take the spotlight, deemed the strongest the region had to offer.

When Season 3 and the LCS begun, Curse would find themselves with a decisive qualification over Azure Gaming, and despite some mediocre placings in international events, would prove their worth domestically throughout the split. Finishing in dominant fashion, they'd head into the playoffs with strong title contention, having placed second after a 19–9 season.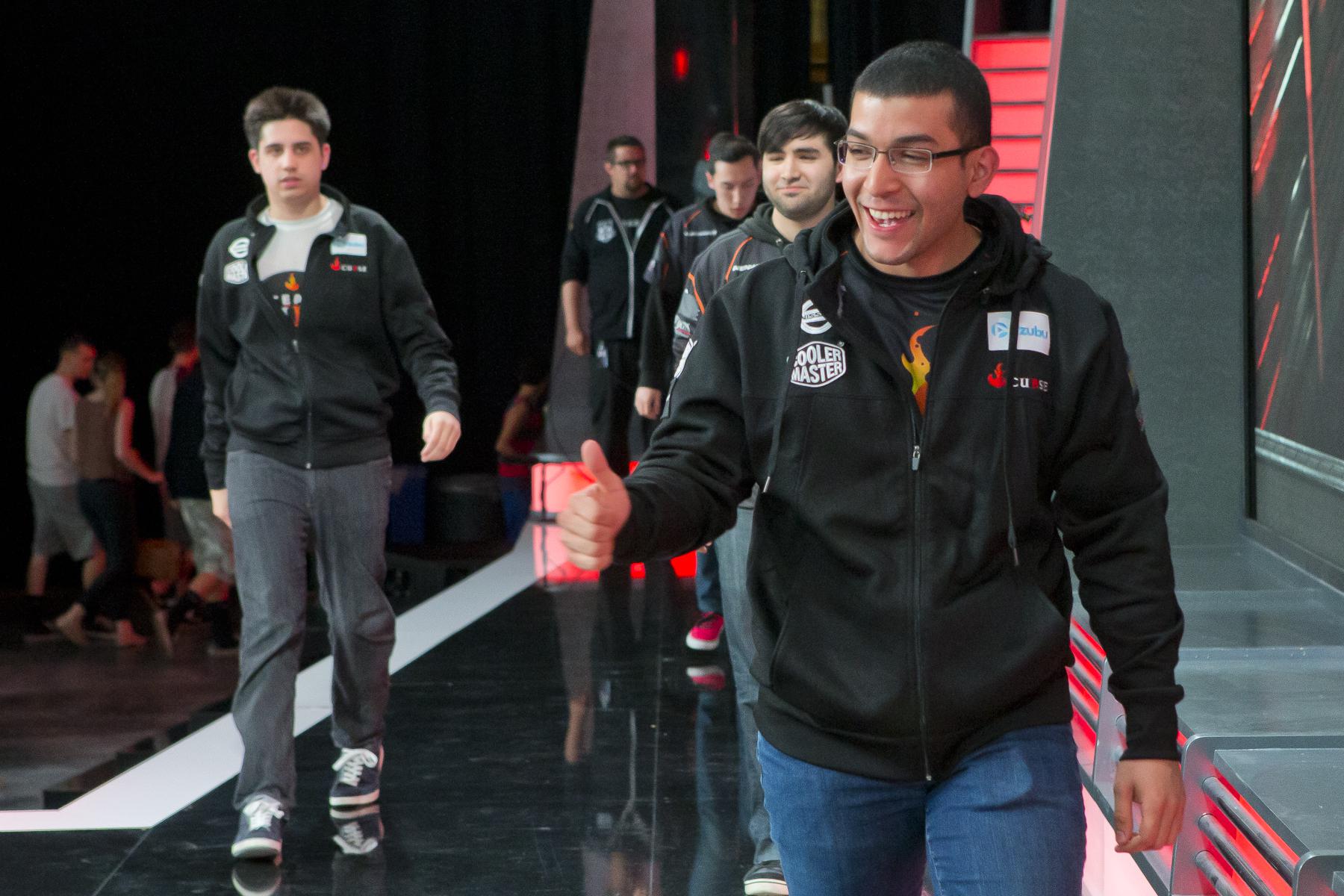 Given a bye the first round, they'd watch Good Game University dismantle Dignitas 2–1, awaiting them in the semifinal. Confident and prepared, GGU would snatch the first game from Curse's grasp, poised for a second victory. Utilising a popularised "global" composition, Curse fought their way back into the game with Nocturne and Shen providing consistent and damaging map pressure, spreading the resources and presence of GGU far too thin. Pushed into the decider, Curse would drop the final game and grant GGU their second 2–1 victory. Now, with Curse falling into the lower bracket, they'd adorn the "Curse or Die" mantra – aware of the dire straits they now found themselves in.

After Vulcun dropped to first seed TSM, the teams would meet in the third place decider, a home Curse was starting to call familiar. This time, Curse thought to themselves, it would be different. Although holding no bearing over World's invitations, the prestige and paycheck of finishing third was substantial. But, to Curse, it was just important that they consolidated their already stellar season with a podium finish. Vulcun, arguably in their prime, wouldn't give up the spot easily, however. Curse would yet again find themselves fighting for their lives, but cede the match and fall from the top.

With a short offseason, it wouldn't be long before the team would find themselves back into routine, practicing and preparing for the arduous journey ahead. Finding themselves firmly within the middle of the pack, Curse dreamed of finding some breathing space and climbing to the top. To aid their improvement, superstar support and proclaimed Thresh Prince, Edward, would be brought across the ocean and introduced as the new starting support for Curse. Although commonplace nowadays, such a roster move was enormous in its own right. With their roster seemingly bolstered from such a move, commentators predicted that last season's second place finish could only be improved on.

A shaky season saw the squad assume their regular position, taking 4th in the regular season. However, reversing their progress from last split, they'd bow out early in the playoffs, taking 6th. Having, yet again lost to CLG, Curse needed to find answers – which came through more roster movement. Safely re-qualifying for the next split after facing relegation, Curse made said roster moves with an organisation-wide reshuffling. With Edward returning home, LoLPro was formed and saw multiple players from the main squad dropped to the Challenger scene. With Saint moving to a coaching role, IWillDominate was brought onto the main roster. More changes ensued, with Pobelter and Aphromoo joining briefly, only to leave again. Cop was brought back to the main roster, Quas took Voyboy's spot, and Voyboy moved mid: had Curse finally revamped their roster?
Extra Special
Shortly into the season, with TSM citing internal conflicts, Xpecial quickly exited the team and found a spot with Curse, solidifying the volatile position that burdened Curse early in the split.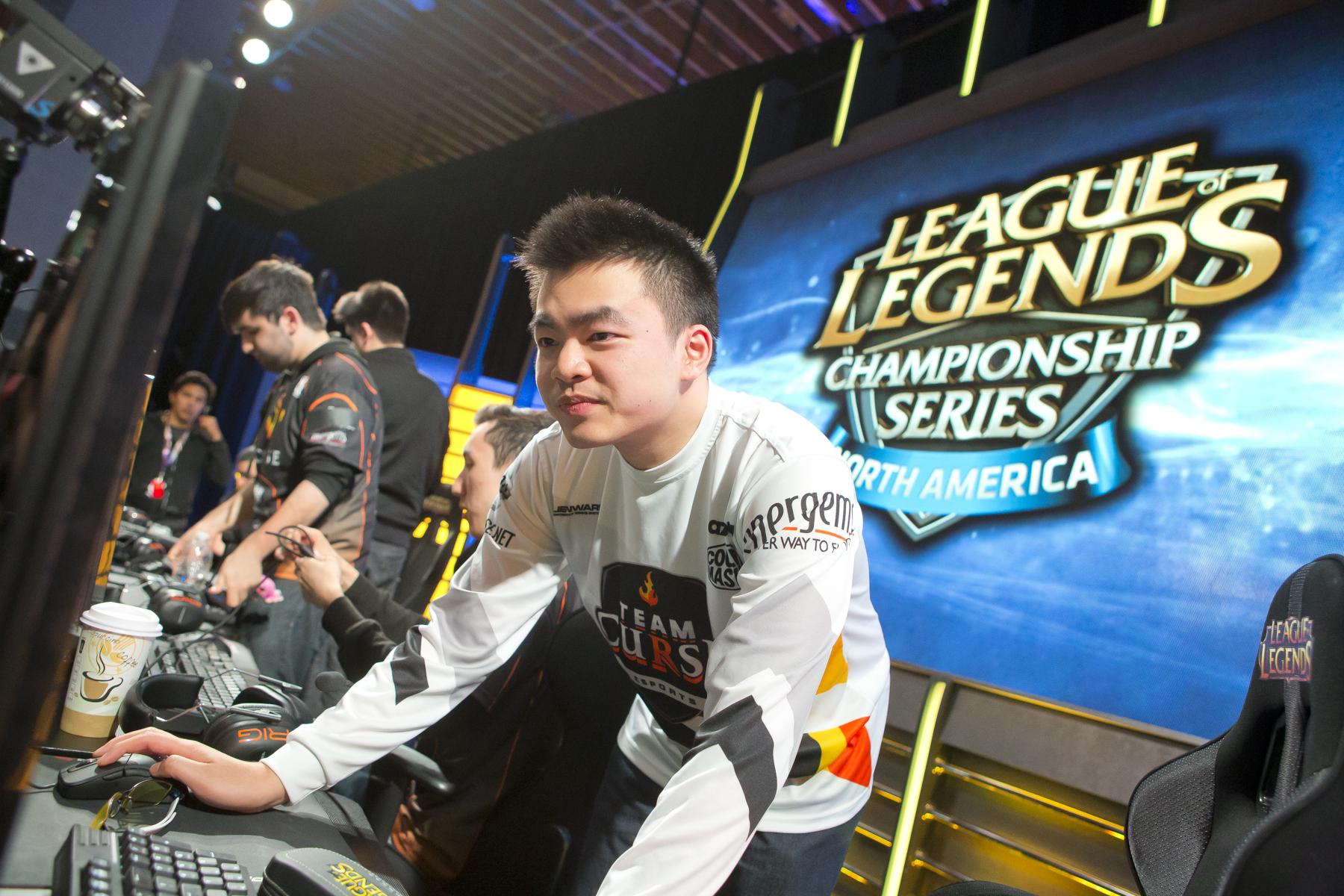 Curse would have a solid regular season, taking impressive wins and dropping some interesting losses along the line; they sat in the middle of the pack. Accounting for their endless role swaps, it was by all means an admirable performance that they finished top five, securing themselves a shot at playoffs.

As if for simple comedic value, Curse met their close friends and fierce rivals in CLG once again in a pivotal match. Their 2014 Spring Split was quickly silenced: CLG had yet again kicked Curse from the podium, continuing the tradition and Curse rightfully assumed their 4th place spot. Despite finding a solid support and final change to their roster, the remedy had come too late and a lack of cohesion would eliminate Curse's contention for a top three finish, yet again finding themselves stuck.
Liquid Rising
After back-to-back fourth place finishes in 2014 with Curse losing 2–3 to LMQ in the Summer Playoffs, it was time for change. Recognising an opportunity, LiQuiD112 partnered with another pro-turned-owner, TeamLiquid's Nazgul, and brought Curse within the TeamLiquid family. In addition, Team Liquid would import two Korean players, included former Season 3 World Champion Piglet.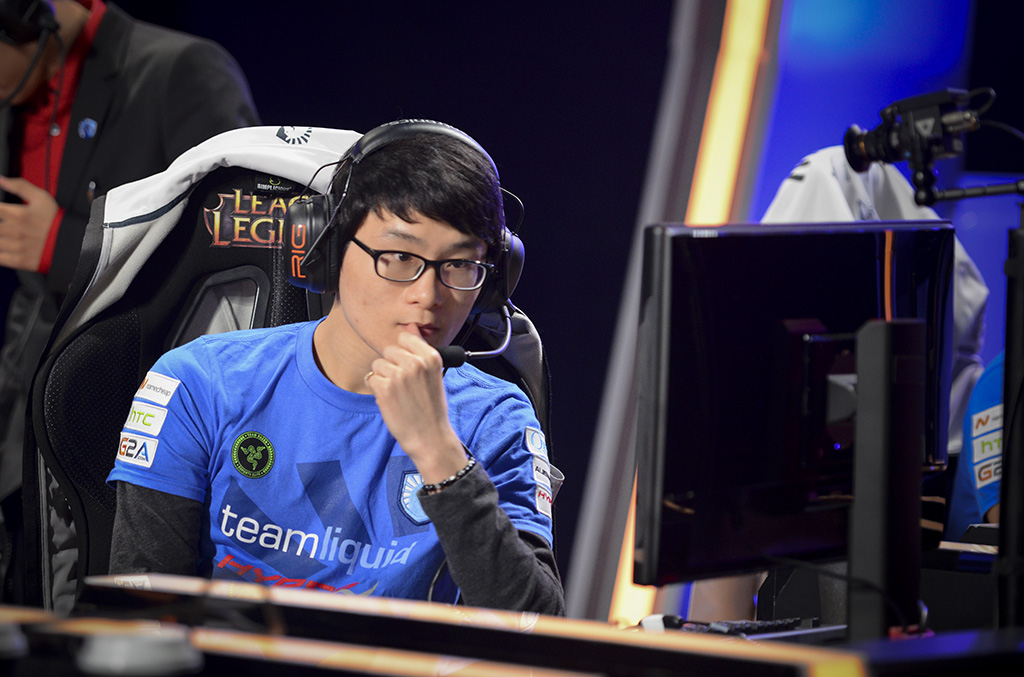 Considered the best in his role at his peak, the champion was set to provide Liquid with the boost its fresh start would need. Relinquishing the fiery shackles of Curse, Team Liquid, despite elemental opposites, were mired in past issues. Communication and decision-making topped the list of problems, with language and cultural barriers coming into play. With two new Korean faces in Piglet and FeniX, it was hard for the revitalised squad to immediately plant their foot over the competition. Providing temporary relief, KEITHMCBRIEF was brought into the LCS while Piglet attended to team-related and performance issues; pushing his drive to be a competitor and dominate over his foes.

And, with the playoff series dawning upon us, Team Liquid oozed preparedness and excitement. Slight trepidation saw their collapse against Cloud 9 and putting them into an all-too-familar position — it's time for change.

Team Impulse has matched the improvement of Team Liquid over the split, but there can only be one victor. As the teams march onto the rift, TL know they've only got one way to go.

Will Liquid #breakthecurse or remain #foreverfourth?