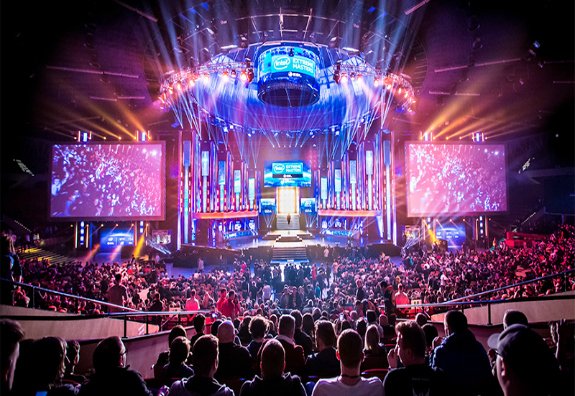 IEM closes Season XI with the World Championship in Katowice.

The date quickly approaches and from February 22nd to 26th, eight teams from four regions will gather in Poland to fight for the title of IEM Season XI champion and a total sum of 150,000 US dollars. The contenders will be divided into two groups of four teams playing a double-elimination bracket where the top two will advance to playoffs, which will once again take place in the famous Spodek Arena.



Get to know the competitors.

GROUP A
TOP

Lindarang // Shy

JG

SeongHwan

MID

Mickey

ADC

Sangyoon

SUP

Key




Korea, a region always feared and a favorite to take the title, sends the Worlds 2016 semifinalist and LCK Summer 2016 champions ROX Tigers. However, it is a completely different team after none of the players or the coaching staff chose to re-sign with the organization following a very successful season.

The Tigers are going through a rebuilding phase. They signed several players from the 2016 Afreeca roster and yet they are still trying to find their identity and synergize well. And although they are rapidly improving, they are getting still losing games, sitting 8th with only two victories to their name against the Kongdoo Monster and, more recently, as well as surprisingly, versus the BBQ Olivers.

It will be very interesting to see if ROX is able to replicate SKT's Season X success in the last IEM. Coming in as one of the weakest teams in their region it is possible that facing a more forgiving opposition can help them gain the much-needed confidence to make a deep run into the tournament and perhaps kickstart their LCK season too.



TOP

Smurf

JG

PvPStejos

MID

Kira

ADC

VincentVega

SUP

Likkrit




From the LCL comes M19, better known to many as Albus Nox Luna, who qualified after ending 5th-8th at Worlds. After a wild Worlds ride where they became massive fan favorites, the team now flies under the M19 banner, an organization that is making a comeback after a long break and competing in LoL for the first time.

Although they have had a slow start to the season, they sit fourth in the standings in their region with a 4-4 record and will be looking to make an impression on the world stage once again with their now famous fast Baron takes and unconventional picks.

As their results got better, expectations for the team rose accordingly and going out in the first round in Poland could be a devastating result for the Russian squad whose passionate fans would have a hard time accepting.




*******




TOP

Odoamne

JG

Jankos

MID

Febiven

ADC

Nuclear

SUP

Chei



Worlds semifinalists H2K make their international comeback after going through several changes to their roster for the 2017 season. They will be one of three EU LCS members attending the tournament.

Lead by their longest standing members, top laner Odoamne and their Polish jungler Jankos; they will surely have the crowd on their side. Febiven makes another appearance at IEM, this time sporting a black and blue jersey instead of the more familiar orange and black of Fnatic and he'll be looking to prove himself again on the international stage after an overall disappointing 2016 season.

Having added two Korean players as their new bot lane, H2K's communication is still developing as Nuclear and Chei are not very fluent in English yet, so the games in this high pressure competitive environment might prove to be very valuable experience for the team and help them grow even beyond the tournament and going into LCS.



TOP

MapleSnow

JG

Gemini // Wulala

MID

Gear // KuKu

ADC

GodKwai

SUP

Nestea



From the LMS comes Hong Kong eSports, the last team announced for the championship, following the unexpected visa problems for China's EDG. As the last minute replacement, HKES will surely come in with a positive mindset, with nothing to lose and will be eager to prove themselves against the competition.

HKES is a team most LMS experts would not hesitate to call bad. They're currently sitting on a 2-3 record in their region, but their only victories were against the winless Wayi Spider and Fireball, who even picked Heimerdinger top in the deciding game. They have looked their best when mid laner, Gear, or top laner, MapleSnow, have a good day, but there's really not much going on in terms of team play.

Despite having been placed in the weakest group of the two, HKES will still have to show some boldness and surprise their opponents. They shouldn't be afraid to throw a curveball or two, and they'll simply hope for the best, taking it one game at a time.



GROUP B


TOP

Roach

JG

Punch

MID

Edge

ADC

Ssol

SUP

GuGer



The second squad coming from the LCK was invited after placing second in IEM Gyeonggi at the end of last year. Kongdoo Monster is having a very rough 2017 so far, sitting at the bottom of the barrel in the LCK, with only a single recent match victory on their record of 1-7.

A short tournament where they can take the chance to regroup and continue to build upon their first win might be exactly what the team needs. With their star player SSol on the marksman role as their biggest threat, KDM will need to maintain their focus and show their new face in the IEM World Championship.

Although their performances in the LCK have not been the best, teams should prepare against KDM. These very young players are, after all, highly skilled, and they have a history of showing up at short tournaments after two second placings in the KeSPA Cup and IEM Gyeonggi.





TOP

Vizicsacsi

JG

Xerxe

MID

Exileh

ADC

Samux

SUP

Hylissang



The European LCS sends three squads to Poland as IEM Oakland champions UOL join H2K and G2. With a great start to the season in the EU LCS, they sit comfortably amongst the top teams with a 5-1 record (10-4 in games), having only recently been bested by G2.

With a great display of synergy and creative drafts, they are usually fast on the collapses and have a strong sense of strategy. Only two months after having to swap Veritas for their Spanish ADC, Samux, the Unicorns couldn't have hoped for a better start to the Spring split.

Having tasted victory recently in Oakland, UOL will try to run over their opposition to acquire another tournament win. It will be very interesting to see what their young jungle sensation, Xerxe, known for his unique champion pool in EU, has in store for his first international tournament.




*******





TOP

Expect

JG

Trick

MID

PerkZ

ADC

Zven

SUP

Mithy



The two-time kings of EU LCS were announced for the IEM World Championship after North American team C9, and several others from that region declined their invitation.

Very dominant on their home turf, G2 will try to match their regional success and will hope that this will be the tournament where they finally redeem themselves from lackluster performances on the international stage so far. With very strong individual players, especially in the jungle and bottom lane positions, G2 has displayed a great understanding of the macro and uncanny ability to gain leads that they translate into safe wins.

Although G2 are the one of latest to join the competition, they have to be one of the favorites to take the championship even with their poor international track record. Will IEM Katowice be their time to shine, the moment when everything clicks and they finally shed their holiday meme status, or will it just be another hard pill to swallow for their fans?





TOP

MMD

JG

Karsa

MID

Maple

ADC

Betty

SUP

SwordArt




Representing the LMS are their summer champions the Flash Wolves who are coming to Katowice to compete not only for a trophy but for pride after an early exit at Worlds and the more recent IEM Oakland where they came exceptionally close to the title in a five game series versus UOL.

Domestically the FW are doing great, leading the league with a 5-0 match record, having only dropped a single game overall. For this season they maintained the core strengths of the team, with the only addition of Betty following the retirement of their former marksman, NL. FW offers mechanically gifted players that threaten to take over any game on a good day but have shown some small inconsistencies in the past, and they have a tendency to go missing in big games.

The Wolves are looking to take this opportunity and to finally score an international championship that has eluded the organization since IEM Season IX. Veterans Maple, Karsa, and SwordArt will take the challenge head on, knowing that only obtaining the trophy is acceptable this time.





*******





IEM Katowice will be our next chance to gauge how the regions are doing, and hopefully for high-quality games in general. Will the EU representatives be able to defend their home from the foreign invaders? Will Korean lowest standing teams be able to conquer the title against the top squads of other regions and prove that Korea's talent pool runs deep? A great storm is rising, and only one team can emerge victorious.

Whichever team or region you support, if you want to see who climbs to the top and who fails to meet expectations, or are excited to watch your favorite players, be sure to follow all the action LIVE at ESL_LOL.